The Hutson's family Thanksgiving celebration turned deadly when Rachel, then 19, shot and killed her mother inside the family's Virginia home in the early hours on the Friday after Thanksgiving in 2013. Shortly thereafter, Rachel texted her father, who was out shopping Black Friday sales, a photo of her mother's dead body.
In an exclusive interview with Dr. Phil from the Hampton Roads Regional Jail in Portsmouth, Va., Rachel reveals what she says happened leading up to the murder and expresses remorse for what she did.
Rachel says she had planned to kill her mother, and then kill herself, and she wanted her father to know what had happened before she could take her own life. It was then that she decided to text him a photo of her mother's dead body, to prove what she had done.
"He kept telling me to put mom on the phone, and I kept telling him that she was dead," she explains. "He still didn't believe me. And I wanted him to believe me because every second of reality was unbearable, and I really wanted to hurry up and be gone. It was like every second it was getting worse."
Rachel says her family had been under a lot of stress caring for her ailing mother who, as Rachel describes, was "dying slowly" after suffering multiple heart attacks over the years and was dealing with kidney failure and heart failure.
"We had been fussing and fighting a lot and we had promised we were going to get along better," she says.
Around 1 a.m., Rachel says she got into an argument with her father, Donald.
"My dad called me into his room and he asked me what I was still doing up. I told him I had been on the computer, and we started arguing. I remember, just at that point, it felt like nothing was ever going to get better, nothing was ever going to change, it was always going to be stress all the time," she tells Dr. Phil. "I knew things weren't going to get better once my mom passed. I knew I had bad years ahead of me."
Donald soon left, leaving Rachel and her mother alone in the home. It was then, Rachel says, that she made the decision that would change her family forever.
"I wanted to kill myself … I had an overwhelming sense of not wanting to be there anymore," she says, explaining that she felt her family would be better off without her.
Rachel wrote a suicide note and then went to load a shotgun she kept in a gun safe in her closet.
"That's when I started worrying about who exactly would find me," she says, adding that she realized it likely would've been her mother who found her body after hearing the gun blast. "I started thinking that by killing myself, I would be killing her anyway. I really felt like my family would've been better without us."
Rachel says she didn't want to put her mother through the pain of having to be the one to find Rachel's body, so she went to her mother's room with the shotgun first and killed her with a single blast. But then, Rachel -- who was sentenced to 50 years in prison with 35 years suspended, and will serve a total of 18 years behind bars, after her attorney argued she suffered from mental illness that went undiagnosed for years -- decided not to take her own life without talking to her father first.
"After that happened, I went in and looked at my suicide note, and it didn't seem good enough," Rachel explains. "I was scared that my dad was going to come home, and I was going to be dead, and mom was going to be dead, and there would still be a gun in the house. I was scared he would do something to himself. So I called him.
"I just wanted him to understand. I didn't want him to think it was his fault," she says. "He was asking me, 'How could I do this?' And I told him that I was sorry. I just kept saying I was sorry [and] that I was going to kill myself."
But Donald talked his daughter out of taking her own life.
"He told me not to do that. He couldn't lose both of us," Rachel tells Dr. Phil. "I realized that I had already just hurt my family really, really badly and if I were to kill myself, that would hurt worse."
Dr. Phil asks, "If you had a chance to do that night over again, you wouldn't shoot her again, would you?"
"No," Rachel responds. "I would have called the police, and told them I was suicidal and had them come pick me up."
Dr. Phil probes, "If your mother is dialed in to this interview right now, what do you have to say to her?"
"I'm sorry. I'm sorry and that I love her," says Rachel through tears. "I wish I could take it back. And I wish it would have been different. I didn't want it to be like this at all. And I miss her a lot. I miss her every day. I think about her. I'm going to do better. I'm going to do something with my life to fix what I've done. I don't want to be known for this. I want to be known for something better ... One day I want my parents to be proud of me."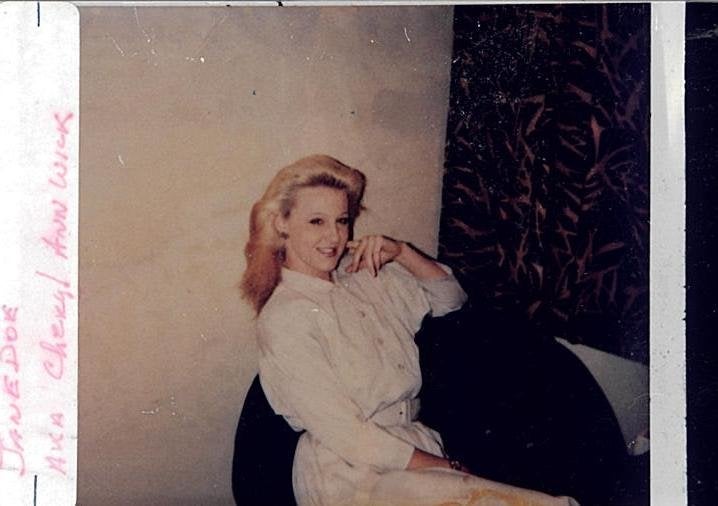 Cold Cases
Popular in the Community