Alabama authorities have confirmed a body found in a remote Walker County area belongs to Nicholas Hawkins, a teenager who disappeared after placing a frantic call for help.
"It's hard. I'm still in shock," Hawkins' older brother, Jacob, told Birmingham's WBRC News. "From what I was told it was a horrible, horrible death."
According to the Dora Police Department, a tip led investigators to search the wooded area where Nicholas Hawkins body was found Tuesday night. Authorities have described the location as an illegal dump site.
Police have yet to comment on a cause of death. However, family members reportedly told Birmingham's WIAT News that the teen had been shot in the head and was found wrapped in a blanket.
The teen's body was taken to the state forensics lab in Huntsville, where an official cause of death will be determined.
The search for Nicholas Hawkins began Saturday night, after the teen placed a haunting phone call to his mother.
"Someone is trying to kill me," are the chilling words that Nicholas Hawkins' mother allegedly heard from him when he called her around 8 p.m. that night. The teen reportedly identified 21-year-old Joshua Adam Reese, of Quinton, as the individual whom he believed intended to harm him, but the call was disconnected before he could elaborate, authorities said.
"Nick Hawkins did name Joshua Adam Reese in the phone call to his mom, saying he was trying to kill him," Dora Police Chief Jared Hall told Alabama's WVTM 13 News.
Police have since named Reese a "person of interest" in Hawkins' disappearance. He was arrested Tuesday on an unrelated failure to appear warrant.
Authorities said Hawkins, of Winfield, a small city about 75 miles northwest of Birmingham, had texted his grandmother roughly 30 minutes before making what would be his final phone call. The message indicated he was on his way to his mother's home in Dora, police said.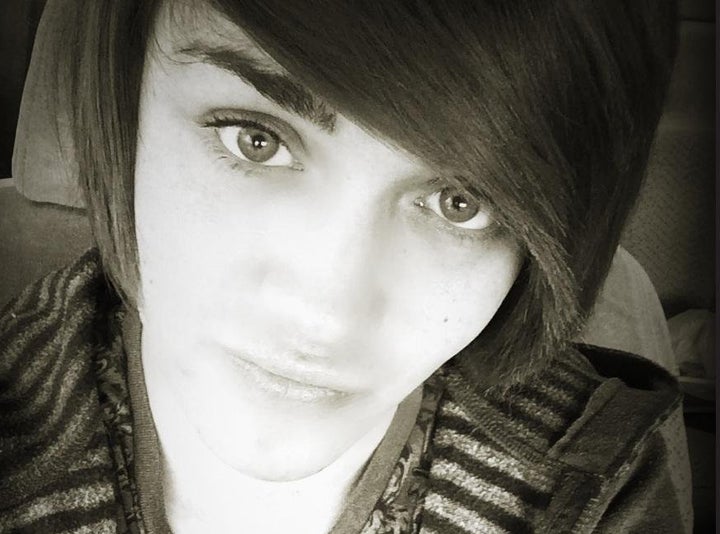 What happened to the teen between the time he sent that text and placed the cryptic phone call to his mother is not yet known.
"I obtained a search warrant for more detailed phone records from AT&T to try to determine more phone calls, text messages, some more detailed locations from AT&T," Hall told WVTM 13 News.
The first break in the case came on Sunday, when the missing teen's 2009 white Chrysler Sebring was found parked at a Dora residence. The Daily Mountain Eagle reported that the person police believe drove the vehicle there is the same one Hawkins suspected was trying to kill him.
Reese is being held in the Walker County Jail. It remains unclear if he is cooperating with investigators.
According to The Corridor Messenger, Reese has a prior criminal record and was on bail for an attempted murder charge following an incident in 2013. In that case, Reese allegedly tried to shoot a man with a gun. The case has yet to go to trial.
In January, Reese pleaded guilty to charges of public intoxication and possession of marijuana that stemmed from a September 2015 arrest. Reese was fined and ordered to participate in a substance abuse program, The Corridor Messenger reported. It remains unclear why Reese's bond was not revoked.
On Wednesday night, a candlelight vigil in honor of Hawkins was held at Dora Park. Family members told reporters Hawkins had left high school because of bullying and was pursuing his GED. He was considering enrolment in cosmetology school.
"I know anybody who met him knows the ... bubbly personality he had," Jacob Hawkins said during the vigil, according to The Huntsville Times. "[He'd] walk in and he just ... [was the] life of the party. He definitely stole the show."
Anyone with any information in the death or disappearance of Nicholas Hawkins is asked to contact the Dora Police Department at 205-648-9110.
REAL LIFE. REAL NEWS. REAL VOICES.
Help us tell more of the stories that matter from voices that too often remain unheard.