When R.J. Peete was diagnosed with autism at age 3, doctors rattled off to his parents, Rodney and Holly, a long list of things their son would "never" do ― including drive. But at 19, getting behind the wheel of a car has been R.J.'s next big goal, and, like many other "nevers," he's determined to make it happen.
After failing his written test multiple times, R.J. returns to the Department of Motor Vehicles during a scene in "For Peete's Sake" with his dad and Mr. Lee, his longtime autism therapist. This time, though, R.J. will try a new test-taking method for those with special needs: He will take the test orally, administered by a DMV proctor. (This is an alternative offered by some DMVs, and even long-time autism advocates like Holly Peete didn't realize it was an option.) R.J. takes his oral exam, then waits nervously with his father and Mr. Lee. Finally, the proctor returns with the results.
"You did good on the yes-or-no questions. And then on the signs..." the proctor pauses, "you also did well! You did both, flying colors on both!"
R.J. is ecstatic, as is dad Rodney, who immediately starts chanting his son's name.
"I really wanted to pass it for, like, years and all of a sudden, I passed it," R.J. says. "When I was doing the computer tests, I failed it, like, three times. It was just really bugging me a little bit. I was so happy I passed it, man."
R.J.'s autism therapist was nervous for the results as well, but had no doubt in his client's conviction. "He did it, like he always does," says Mr. Lee.
Rodney agrees. "R.J., you know, he's checking off all of those 'nevers,'" he says. "He's got a job, now he's going to be driving. He just never ceases to amaze me and Holly and the rest of the family and the rest of the people around him."
See the trio celebrate in the above video. Full episodes of "For Peete's Sake" are also available on WatchOWN.tv.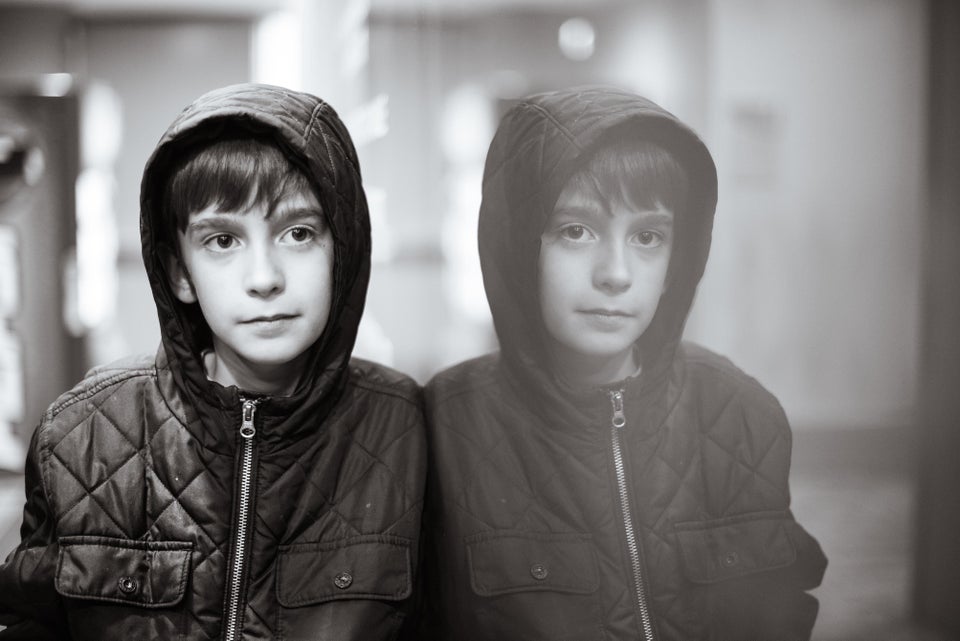 Mom's Photos Show The 'Magical Perspective' Of Her Son With Autism