When Swift Myers, who's battling bone cancer, woke up after almost 11 days in an induced coma, he knew exactly what he wanted to do next: marry his girlfriend of almost two years, Abbi.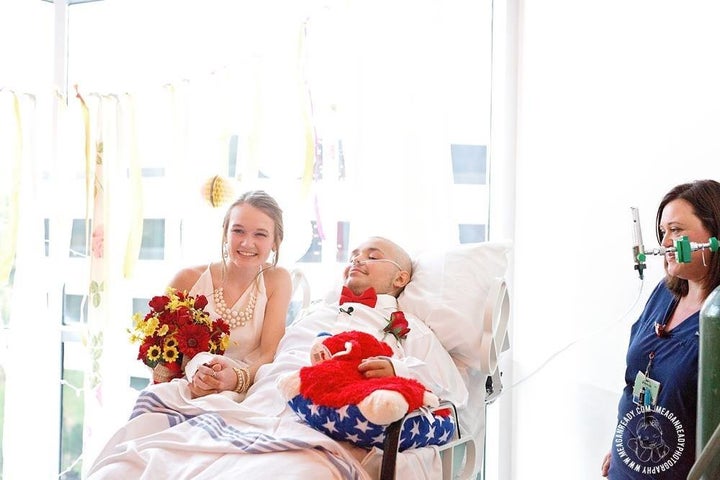 "I thought he was joking at first," Abbi told The Huffington Post of the proposal. "He's always joked about it in the past. And the then he said 'I'm being serious.'"
Swift, who has been battling Ewing's sarcoma off-and-on for the past seven years, asked Abbi's father for her hand in marriage on July 22. Two days later, the eighteen-year-old high school graduates wed in the intensive care unit at The Children's Hospital at Saint Francis in Tulsa, Oklahoma.
Family, friends and hospital staff arranged for a photographer, videographer and flowers for the occasion. Swift's high school history teacher, Kendra Roulet, even purchased their wedding rings a gift. The ICU lobby was a tight squeeze for the Myers' guests, so some attendees waited outside the window as to not disturb the other patients.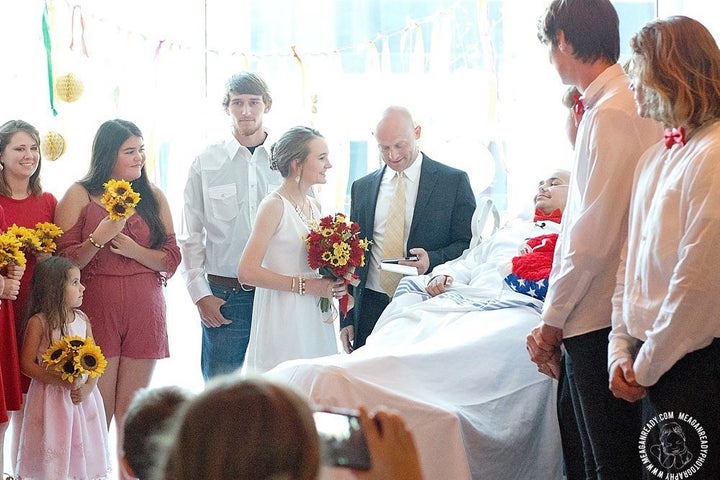 "My favorite part of the wedding was walking down the aisle," Abbi said. "Getting to see everybody who was there ― taking it all in."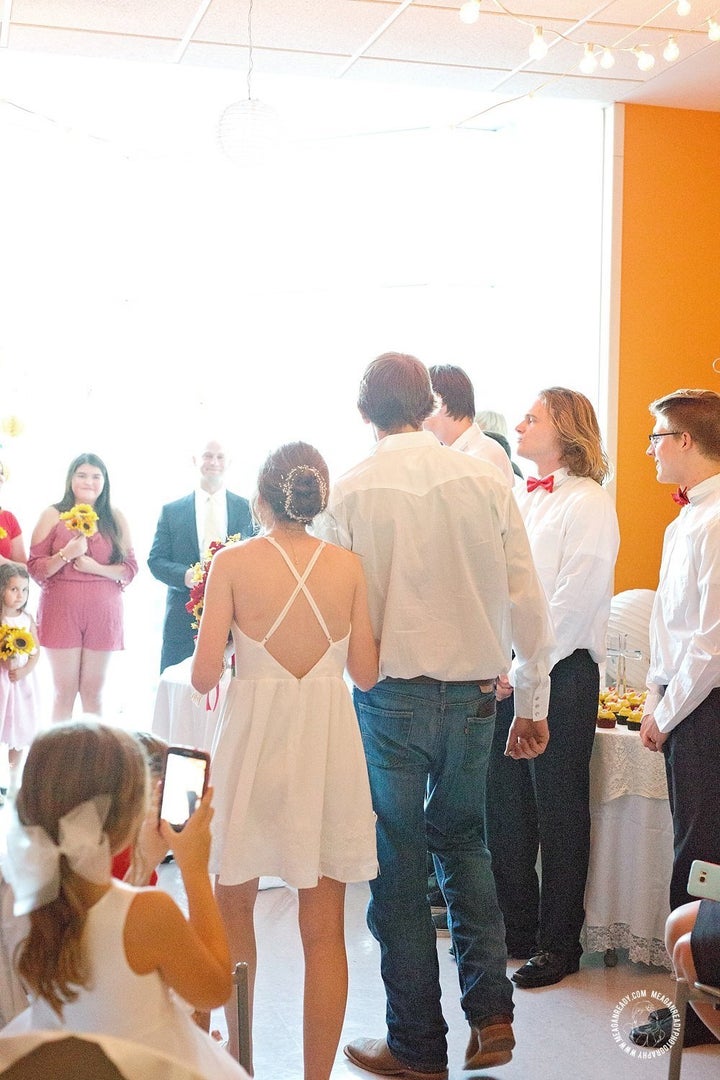 Swift and Abbi coincidentally met at the same place they wed. They were visiting a mutual friend at the hospital who was battling leukemia at the time.
Since marrying Abbi, Swift has been moved out of the ICU and into a regular oncology room. He hopes to go into the radiology field in the future. Abbi plans to go to the University of Tulsa in the fall to study nursing.
"He always supports me," Abbi said. "I wanted to wait to go to college until he gets better. He wants me to go to college and keep going on with my plans."
See more photos from Abbi and Swift's wedding below.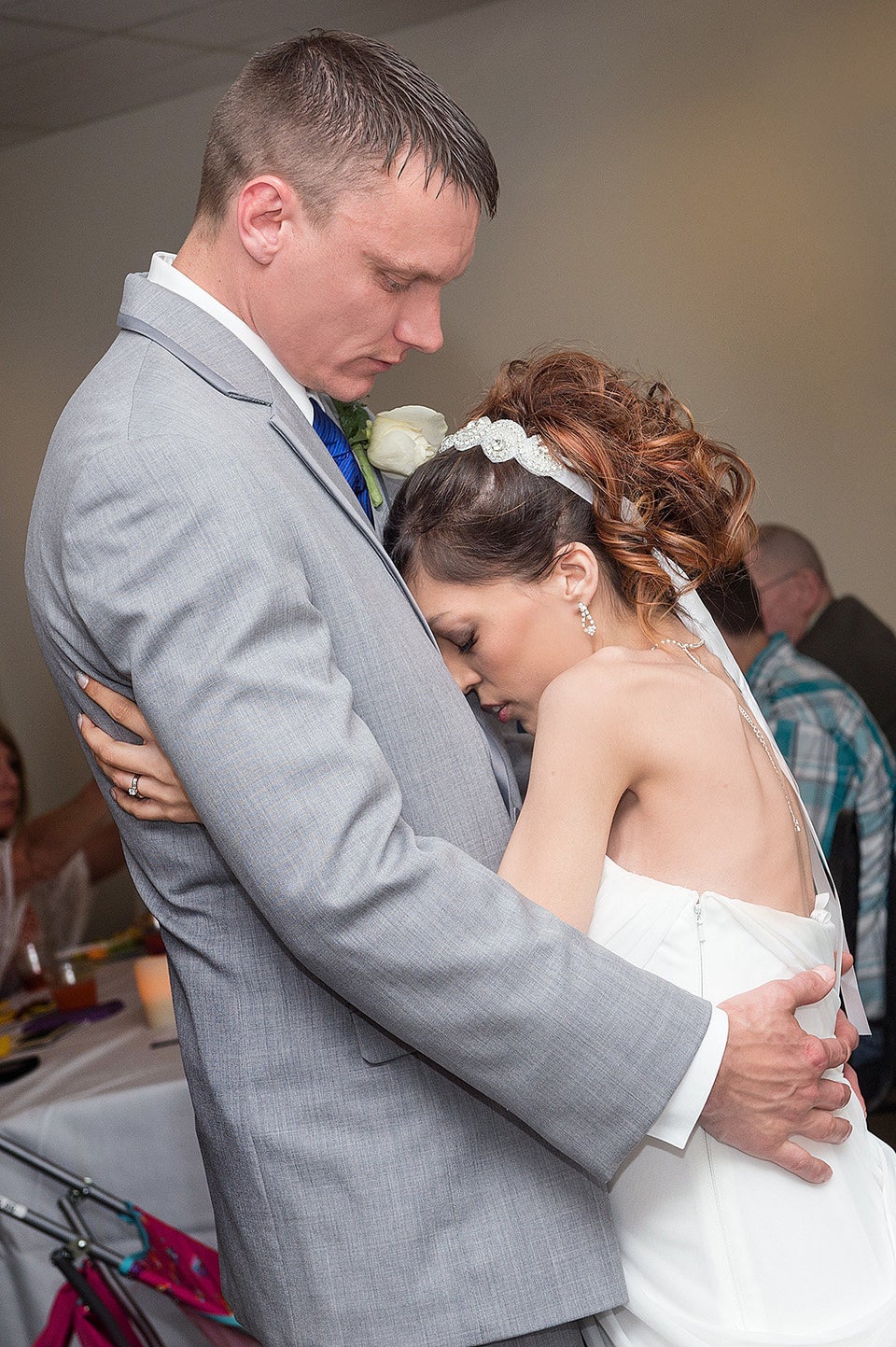 This Woman's Hospital Wedding Will Make You Tear Up