By Madeleine Kerr, Children's Librarian at the Exposition Park - Dr. Mary McLeod Bethune Regional Library
There's an event at the Central Library's Taper Auditorium this coming week on Thursday, June 7, 6:30-7:30 p.m., an event that showcases teen writers from all over Los Angeles who will be reading their original works for you to enjoy. It's going to be awesome.
You shouldn't just go because it'll be eye-opening and inspiring or because there's never been a teen writers summit at the Central Library before, but because the most important thing we should all be doing is listening to what our young residents have to say, and not at a distance. Bearing witness validates what's behind the words, and when the words are crafted by youth, who maybe don't always have the facility or mastery of language that we have as adults, what we understand then, even more, is the emotional content.
We understand each other, despite the fact that you are 16 and we don't live in the same neighborhoods or eat the same foods or go to the same schools or drive the same cars. We all relate more than you'd think. And there's no better place to show support for community than at the Central Library in Los Angeles.
Content creation is what's going on in libraries all over the country; New York Public Library is doing it, Chicago Public Library is famously doing it with their huge grant-funded digital media lab for teens, YOUMedia, and Seattle Public Library is doing it. San Francisco Public Library is going to be doing it as they were just awarded a grant to support this work. And, the Los Angeles Public Library (LAPL) is doing it, just a little bit differently.
Through a small grant-funded project, LAPL is supporting teen-created content, in both print and in digital formats. While this sounds like such a small thing, making those connections between the virtual and the physical is an exercise in practice and understanding for teens, who often don't understand that what happens online, stays online. In fact, a Pew Internet & American Life Project report revealed that teens don't consider much of the writing that they do online -- postings, emails and messaging -- "real" writing. But, it is, and we've made that link in our grant project.
In this project, the teens literally see that what he or she writes online or tweets carries the same weight as what will be printed in their book -- because that is what's being done. Online writing is "real" writing in our LAPL lab: it carries meaning, weight, information and even more importantly, the teens have grown to understand what it means to have a digital footprint.
Librarians, especially ones who work with youth, have been focused on creating practices to help kids and teens understand that information online is content that must be evaluated and that the power to create meaningful content themselves is literally, at their fingertips. Librarians provide youth with the informational tools to create content, and more importantly, we also provide the context in which they learn what it means to have that power.
Come join us at this event to show your support for youth voices from various nonprofits throughout the city. Being able to speak their truths to an entire group of strangers is an amazing and gratifying opportunity, whether you're 16 or 60. Let's show these teens what listening, and hearing, really hearing, is all about.
The event features: Expo Park Library's Youth Author Project, WriteGirl, 826LA's latest project with Miguel Contreras Learning Complex, USC's Literature for Life Young Writers group, and Central Library's teen-led poets group, Sage Workshop; Event hosted by Joe Hernandez-Kolski.
Event info: Thursday, June 7, 6:30-7:30 p.m. in the Taper Auditorium, Central Library, 630 W. 5th Street, 90071. Admission is free and parking is $1 beneath the library with a validation. For more transit information, check the library's website.
This project was supported in whole or in part by the U.S. Institute of Museum and Library Services under the provisions of the Library Services and Technology Act, administered in California by the State Librarian.
The opinions expressed herein do not necessarily reflect the position or policy of the U.S. Institute of Museum and Library Services or the California State Library, and no official endorsement by the U.S. Institute of Museum and Library Services or the California State Library should be inferred.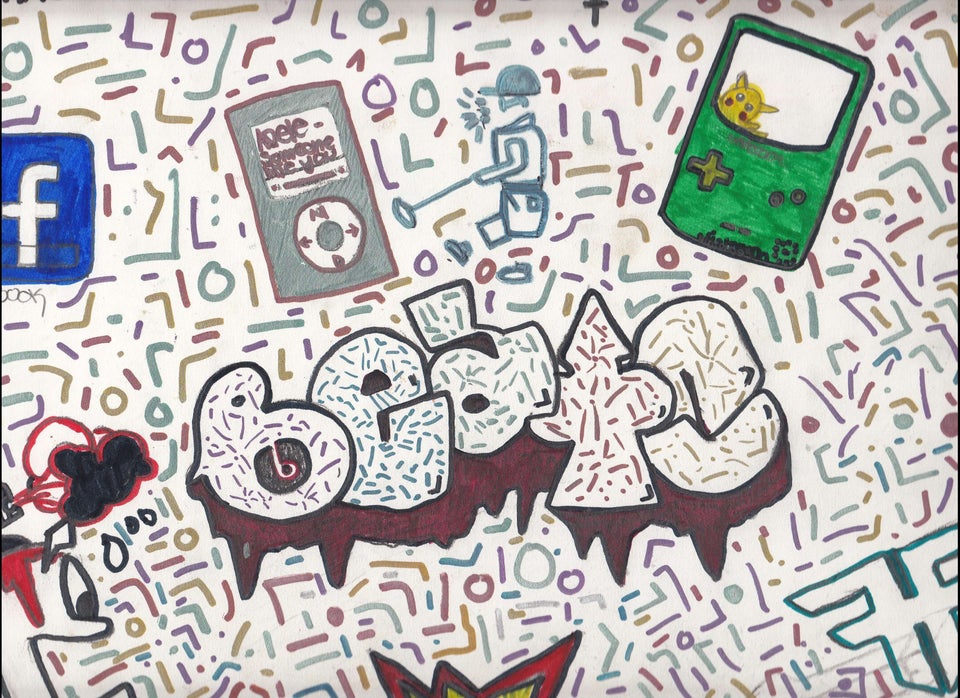 Teen writers
Related
Popular in the Community