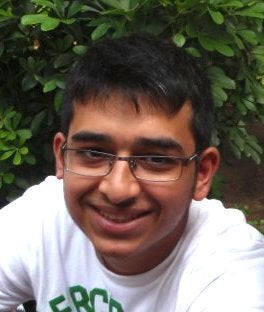 (By Sarah McBride - Reuters) - Gumroad, a start-up payments company run by 19-year-old entrepreneur Sahil Lavingia, has raised $7 million in a funding round led by Kleiner Perkins Caufield & Byers, Lavingia said in a blog post.
Lavingia represents the increasingly youthful face of Silicon Valley, where entrepreneurs in the consumer-Internet sector are quickly building companies with relatively little experience.
Last month, twenty-somethings Kevin Systrom and Mike Krieger sold their photo-sharing company Instagram to social-network Facebook for $1 billion.
His company is taking on others such as eBay's PayPal in trying to make it easy for small-scale entrepreneurs to earn money. Gumroad's twist is in using link-based payments, requiring fewer steps for the consumer.
The funding round marks the first investment for Mike Abbott since he joined Kleiner late last year. Previously, Abbott ran engineering at Google and briefly worked as an entrepreneur-in-residence at Benchmark Capital.
Lavingia dropped out of the University of Southern California to work for Pinterest, the online bulletin-board company that has attracted more than 19 million users and raised $37.5 million in funding from firms such as Andreessen Horowitz.
He founded Gumroad late last year.
(Reporting by Sarah McBride; Editing by Maureen Bavdek)
Related
Popular in the Community