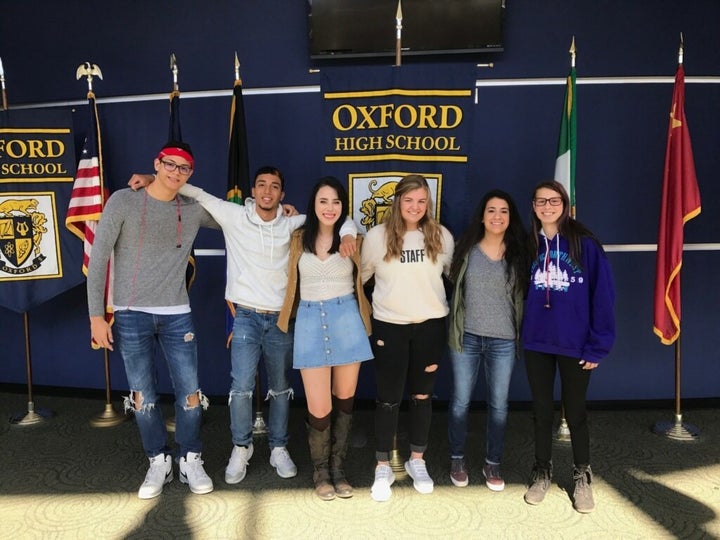 But a group of students at Oxford High School in Oxford, Michigan, are hoping to change that. And they're using the backlash against the popular Netflix series "13 Reasons Why" as inspiration.
As a part of a leadership class, 18-year-old Riley Juntti and several classmates began a project called "13 Reasons Why Not." The initiative involves sharing tapes of their own struggles to the student body every morning. Their project was created to honor a former student, Megan Abbott, who died by suicide in 2013 at age 15.
Rather than focusing on the events that lead to suicide, as in "13 Reasons Why," the teens are creating a more positive message. Every tape ends with a thank you to someone who helped them, known as their reason "why not" to resort to self harm. The tapes also include messages about suicide prevention.
"13 Reasons Why" has been criticized by many mental health experts as a dangerous depiction of suicide for young adults. The main character, Hannah Baker, dies by suicide and leaves behind tapes explaining how classmates affected her. The show has been denounced for its intense depiction of suicide and rape and not offering the resources available for teens during graphic episodes.
How the project encouraged students to talk about mental health
Juntti's tape for "13 Reasons Why Not" was about her emotionally and physically abusive relationship with her boyfriend of two years. At the end of her tape, she thanks classmate Elise Godfrey for helping her through the tough time.
Juntti told HuffPost was confident the project would help her fellow students become more aware of mental health issues.
"I knew in my heart and soul that it was the right decision just because there was a desperate, desperate, need for conversation within our school to talk about mental illness, and to talk about sexual assault and domestic violence and LGBTQ [issues]," Juntti said. "And none of those conversations had happened in my four years in this school, so if I had to be the first one to stand up. I was grateful for the opportunity."
"I was afraid. Of all the times you threatened me and my friends. For the time you laid your hands on me. For the times I thought I actually would be better off dead."
Juntti says she dealt with depression growing up ― she went to a treatment center at one point ― but her parents never really talked to her about mental illness. She never told her parents about the bullying in her relationship until the day she recorded the tape.
"Now ... every single night we'll talk about prevention and talk about the work that I'm doing and what I struggled through," Juntti said. "I think they're just incredibly proud now, that I'm getting this voice and being confident enough to do it."
Juntti's story was the first of 13 tapes released as part of the project. Kayla Manzella, who also recorded her experiences, broke down when she described bullying from her volleyball teammates.
"I always thought to myself, why me? What could I have done for someone to possibly hate me so much?"
"There was this one girl on my team that was just really, really mean to me and I was so afraid to tell anyone," Manzella told HuffPost. "Eventually it got so bad that ... she told me to go kill myself. And I was 14 years old. I'm not sure how a 14-year-old is supposed to react to that."
Manzella, now 18, said she dealt with bullying for four months. Then she met her reason "why not," Alexa Alban, during an open volleyball session at school. Alban had transferred from a different school and the two instantly became friends.
Manzella says another younger student came up to her after her tape aired and confessed that she faced bullying on the volleyball team as well.
"It was important for all of us to share our sides to bring awareness," Manzella said. "People, especially parents, are oblivious to kids and how mean they are. I think it was important that we did this."
Dylan Koss, another Oxford student, made his tape to stress to other kids who were gay that it was OK to speak up about it and there shouldn't be a stigma for doing so.
"Through the years and the teasing, and the homophobic fears, you have been there. This tape is for you, Olivia Upham. You are my reason why not."
Koss, now 18, was in seventh grade when he came out to his family and he was terrified. But Koss was accepted by his parents, even when other kids at school teased or made fun of him.
Oxford, about 40 miles north of Detroit, ''is a very small kind of country town and they're not the most open-minded people," Koss told HuffPost. "So for me, it was about getting out to kids that there's always someone there."
His tape concerned the rude comments he would overhear, including unsupportive and homophobic statements from his classmates. His friend Olivia Upham, who was in his English class, was his reason "why not."
"We have a bond that I don't know that I have with anyone else," Koss said. "We don't talk all the time, but I know if I needed someone, she's there."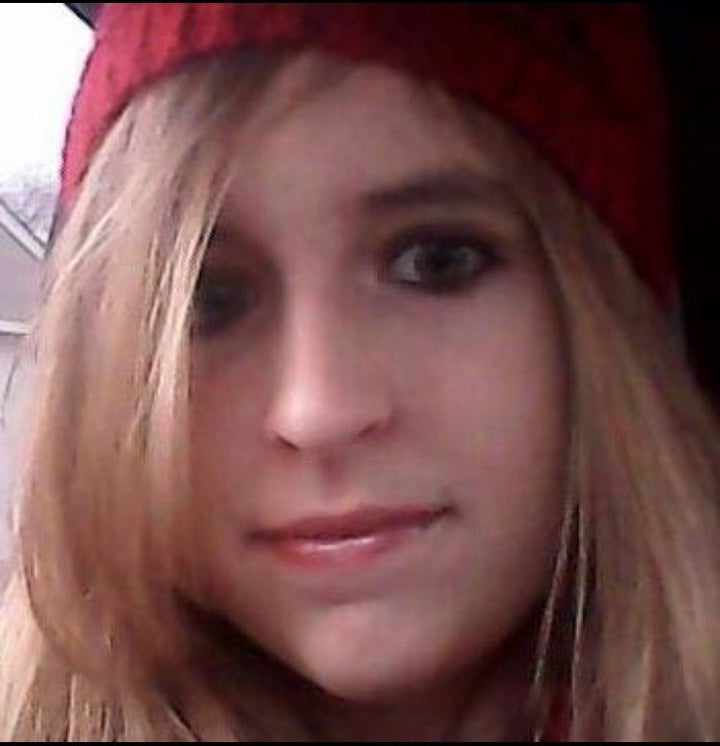 The overwhelming response from the project
Amy Hafeli, Megan Abbott's mother, said "13 Reasons Why Not" is a perfect way to honor her daughter's memory. Hafeli's other daughter, Morgan, is a junior at Oxford and plans on making her own tape for the project.
"This is like [Megan's] wish coming true," Hafeli told HuffPost. "People are starting to be kinder to each other, people are listening to each other."
Pam Fine, Oxford High School's dean of students, said she was concerned about the popularity of the Netflix series, fearing its effect on her students.
It was Fine's idea to reframe the show's message through "13 Reasons Why Not'' to focus on reasons to stay alive. Her plan was to keep the project under wraps in hopes it would catch the student body off guard and keep them listening.
"I did not anticipate that the students would go to the level they did with the sharing," Fine said. "The first day was pretty scary."
But "13 Reasons Why Not" has been embraced at Oxford. The students who have shared tapes said that they've felt an overwhelming amount of support at school, and have inspired other students come forward to get help. The series has also gotten a wave of media attention.
Hafeli says she hopes the project encourages other young people and their parents to be more open about discussing mental health.
"Don't be ashamed," Hafeli said. "There's many of us out here, many stories to tell, but there are people who want to help you get through it."