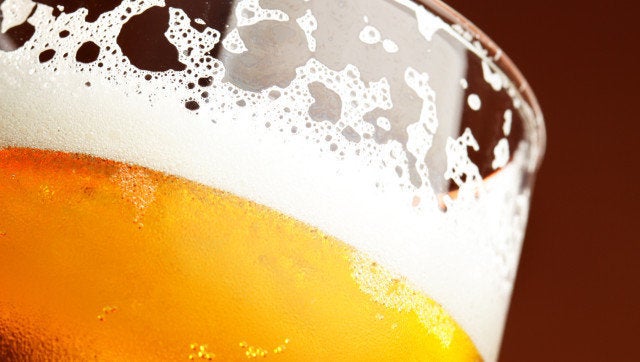 Most teens are going to drink before they get out of high school. By 18, 69.4% of teens have tried alcohol and 41.5% drank within the last month, according to the National Institute on Drug Abuse. Some of these kids will abuse it (15.8% binge drink) and get lost in it (4.4% heavy drinking). As parents, even single instances of your kid drinking should be taken seriously. You can't know for sure whether it is worse than you know or where they might end up on the continuum: experimentation to wreaking havoc with their lives. So, what do you do when you discover your kid has used alcohol? Here are some suggestions.
Take stock
Before you attempt to address this potential problem, you need to review a few things. What is your personal view on drinking? Is alcohol a problem in your household? (If it is you, the best way to help your kid is to get sober.) Do you keep a fully-stocked bar? Would you notice if alcohol was missing? At what age do you think it is OK for your kid to drink? 16? 18? 21? Never? Answers to these questions will guide and inform how you establish (or re-establish) an alcohol and drug policy for your home. Make sure you are clear about your position on alcohol and drug use before you talk to your kid.
What's the deal?
Get the facts. Tell them what you found and ask your kid what is going on. Ask how much and how often they have been drinking. Ask about their views on alcohol use.
Talk, a lot
Discuss your general concerns about alcohol use and abuse. Talk about any family history, friends or your own life history with drinking and how it has caused problems. Talk about honesty and trust. Make sure your kid knows that with lack of trust comes lack of freedom. Finally, review the risks of drinking.
Alcohol Abuse 101
Have your kid research the risks and problems with drinking along with the effects of alcohol abuse and addiction on family and friends. Have them focus on the particular ways it causes problems for parents of teens. Once you are sure they addressed all the important points, have them present their findings at a family meeting.
They should be committed
Ask your kid to make a personal commitment to abstinence. Then make them give their word in front of the whole family (including grandma and Uncle Bob). Make sure they don't give their word lightly. If they won't commit to abstinence, be disappointed about their decision but proud of their integrity. This reinforces the importance of integrity and honesty. But that doesn't mean they are off the hook. If they can't commit to abstinence, end the conversation with, "It means a lot to me that you won't just say what I want you to say. However, you know I'm going to make it very hard for you to get away with drinking because it is that important to me." Commitment or no commitment, it will be important to...
Review (or establish) an alcohol and drug policy
The goal of an A&D policy is to monitor their behavior, add extra incentive to avoid using and to let your kid see the tangible effects of breaking the rules (i.e., loss of freedom). In addition, if they are busted again you will know alcohol is more of a problem than you thought. There are a few basic components of an alcohol and drug policy to include.
Zero tolerance.

The policy with the least risks is zero-tolerance. No drinking, ever. (Research suggests that parent permission for responsible alcohol or drug use by teens doesn't work.)

Clean sweep.

Together you and your teen need to collect and discard all remaining alcohol and alcohol containers. This will be their one chance to come clean about all the stuff they've stashed. Anything found from this point forward is a new infraction.

Busted.

Make it clear what will constitute a violation of the policy. This should include the presence of alcohol (regardless of whether they were just holding for their friend), being under the influence, a positive alcohol test or paraphernalia (i.e., empty alcohol containers, etc.).

Full grounding for two weeks.

Your kid needs time to think about their decisions. You need time to make sure they haven't lost their mind. Intensive quality time with the family is perfect for this. Ground them for two weeks. Have them go everywhere with you. Talk to them about everything you always wanted to discuss with them. Listen to music (YOUR music), together. Watch YOUR favorite shows, together. Watch the shows their younger siblings like, together. It will be a time to bond (making them either absolutely miserable or happy. Win-win).

Partial grounding for another two weeks.

Gradually begin to loosen the reins again after two weeks. Limit time out (e.g., you can only go over to John's house for two hours). Require them to be extra conscientious about telling you where they go and keeping curfews, etc. Any complaining and it's back to full grounding and more bonding time, together.

Random searches.

Institute random searches of possessions and personal space for the next three months. Strike a balance between respect for privacy and the need to monitor by only conducting inspections together. They need to understand that building back trust requires proof (and it reminds them you haven't forgotten). Be sure to let them know how happy you are when you don't find anything.

When to consult.

If another offense occurs within 12 months it is time to consult. Your kid could have a more serious substance abuse issue going on. If you discover they are abusing prescription medication or serious drugs like cocaine, methamphetamines or ecstasy your kid may have a serious drug abuse issue. Find a therapist who specializes in the treatment of teenagers with alcohol and drug problems.
Start early
This formula works even better if you put it in place before your kid experiments with drinking. Review every two years starting in sixth grade.
While drinking is one of the typical risks teens take, don't treat it lightly. And remember, knowing your kid and having open communication are two of the best ways to head off serious trouble, including alcohol abuse.
Dr. James G. Wellborn is a clinical psychologist with a private practice in Brentwood, Tennessee focusing on adolescents and families. He is the author of the book Raising Teens in the 21st Century: A Practical Guide to Effective Parenting where strategies for addressing alcohol and drug use, talking to teens about alcohol and drugs, signs and symptoms of alcohol and drug problems and constructing an alcohol and drug policy are among the 79 chapters on typical teenage issues. You can learn more about Dr. Wellborn or sign up for his monthly newsletter on parenting teens by visiting his website at www.DrJamesWellborn.com.
Popular in the Community