The Sarasota County School District in Florida has agreed to pay $200,000 to each of three families whose teens died after a principal hypnotized them.
It's the end to a bizarre case that started in April 2011, when North Port High School Principal George Kenney admitted that he hypnotized 16-year-old Wesley McKinley. The teen died by suicide a day later.
A subsequent investigation found Kenney had hypnotized up to 75 students and staff at the school for various reasons, according to the Herald-Tribune. Two of those students were Marcus Freeman, 16, and Brittany Palumbo, 17. They both died earlier that year, Freeman in a car crash and Palumbo by suicide.
The school board met on Tuesday and approved a $600,000 settlement for the families in a 4-0 decision. The civil case was due to go to trial on Oct. 12.
"The Sarasota County School Board has agreed to settle a suit filed by the families of three former North Port High School students in an effort to bring closure to the litigation," board spokesman Scott Ferguson said Wednesday. "The school board has concluded that a mutually acceptable settlement is in the best interests of all parties involved."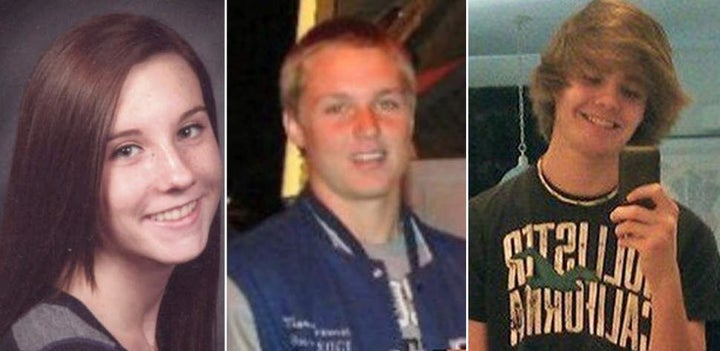 Kenney hypnotized Freeman, a quarterback for the North Port High football team, to help him concentrate and not worry about pain during games, according to court documents. Kenney began to teach Freeman how to hypnotize himself.

After a painful dentist visit on March 15, 2011, Freeman drove home with his girlfriend. His girlfriend said that during the ride Freeman got a strange look on his face and veered off of Interstate 75 near Toledo Blade Boulevard. Freeman later died from his injuries; his girlfriend survived.
McKinley was found dead in his room on April 8, and his roommate said that he'd been hypnotized by Kenney at least three times, including the day of the suicide.
According to the Herald-Tribune, Palumbo's parents said Kenney diagnosed her with anxiety and hypnotized her to help improve her SAT scores. Her parents said she died by suicide not long after finishing her college applications, according to ABC Action News.
There was no criminal link between Kenney's hypnosis sessions and the deaths, but the principal was charged in 2012 with two misdemeanor counts of practicing therapeutic hypnosis without a license, according to ABC News. He pleaded no contest and spent a year on probation.
The families' lawyer, Damian Mallard, didn't immediately return calls for comment but has repeatedly pegged Kenney's hypnosis sessions as unauthorized medical practice. He told the Herald-Tribune that the families are still grieving and are unhappy with Kenney's lack of punishment.
"It's something they will never get over," Mallard said. "It's probably the worst loss that can happen to a parent is to lose a child, especially needlessly because you had someone who decided to perform medical services on kids without a license."
Related
Popular in the Community