Acne. Midterms. Peer pressure. The list of teenage anxieties is long and exhausting. For plus-size teens, however, something as simple as a shopping trip can induce frustration and stress.
A new study by Emerald Insight investigates those frustrations in a study called "Exploring apparel purchase issues with plus-size female teens."
When the hottest teen retailer in the country only sells size small or one-size-fits-all clothing, teens who don't fit into that small size are left ostracized from the shopping experience their thinner friends are having.
By conducting in-depth interviews with 21 females ages 12-17 and their family members, the study concludes that the main shopping issues experienced by female, plus-size teenagers are due to "lack of plus-size apparel in the Juniors category, confusion over size designations" and "fit concerns with online purchases."
"I don't like clothes shopping because I feel like nothing ever fits," one of the participants explained to The Huffington Post. "I feel like I always see things that are really cute and something I'd like to wear, but they don't have it in my size." Unpleasant experiences like this prevent these teens from wanting to go shopping at all.
Laurel D.Romeo, an assistant professor at Louisiana State University and one of the authors of the study, explained to The Huffington Post the negative effects that discouraging shopping experience can have on young girls.
"Because our culture is so fashion-oriented, the school atmosphere and teens' peers can be very conscious of trends and brands," said Romero. "Many young women are worried about teasing and their reputation at school because they aren't able to purchase their size in popular brands. This can have a heavy impact on a teen's self-esteem, and that negativity can carry on into one's adult life."
Thankfully, a slew of fashionable, affordable retailers has emerged in recent years, hopefully paving the way for a more enjoyable shopping experience for women of all shapes and sizes.
Check out some of our favorite brands: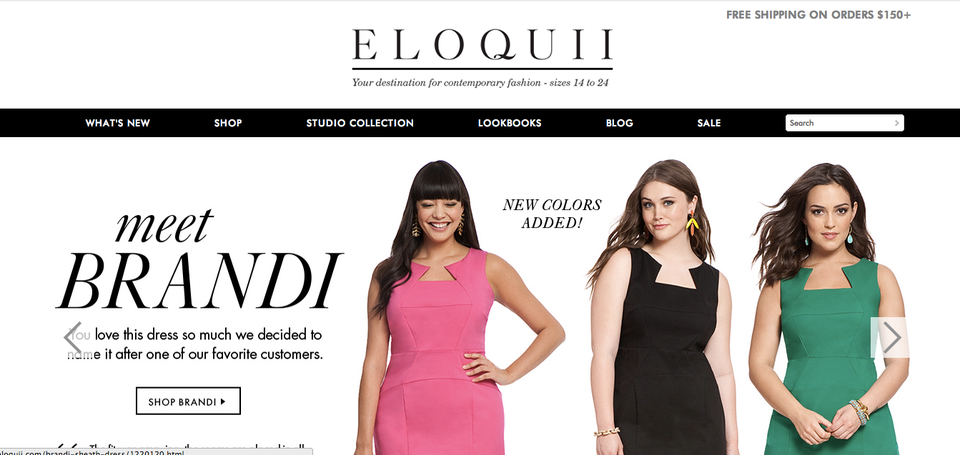 Best Stores For Plus-Sized Gals