A civil rights landmark in Mississippi that commemorates the death of Emmett Till has been vandalized, The Associated Press reported Monday.
The sign, which has been defaced before, was scraped so badly that information and photos about Till's brutal death have been obliterated.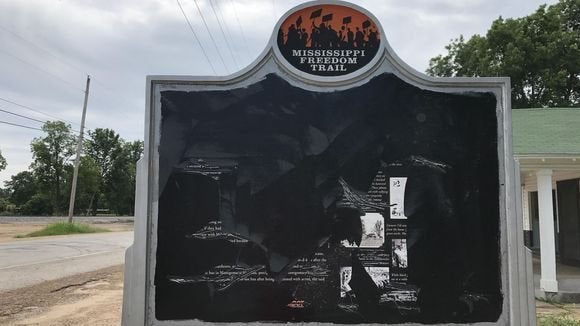 Students from Cultural Leadership, a St. Louis-based nonprofit that teaches young adults how to become civil rights leaders, were present at the site after the sign was vandalized and were disheartened by the destruction.
Dani Gottlieb, a 16-year-old from Cultural Leadership, told HuffPost that she was expecting to see "flowers growing in Emmett Till's honor" at the landmark, "not a torn-down marker."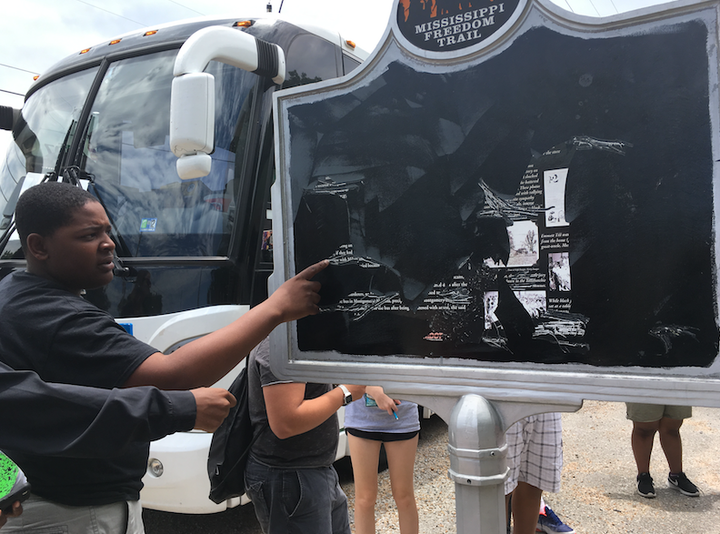 She and her peers decided as a group to take action. They covered the scraped-off information with hand-drawn pictures of Till, messages of hope and information about his killing.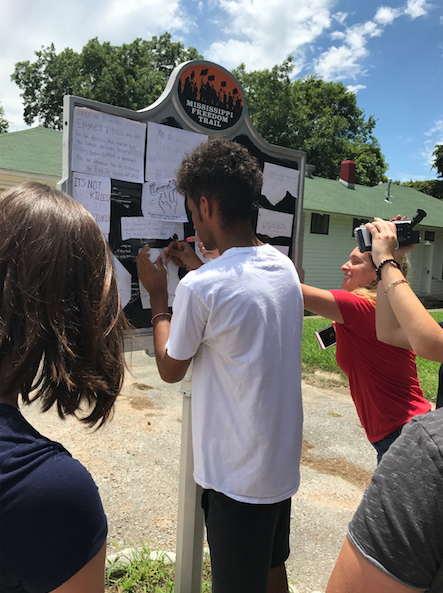 "You can destroy this marker, but you cannot destroy history," one student wrote. "His death sparked a movement."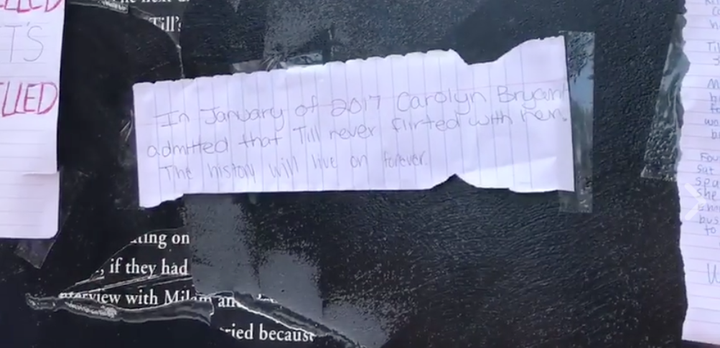 Another read: "In January of 2017, Carolyn Bryant admitted that Till never flirted with her. The history will live on forever."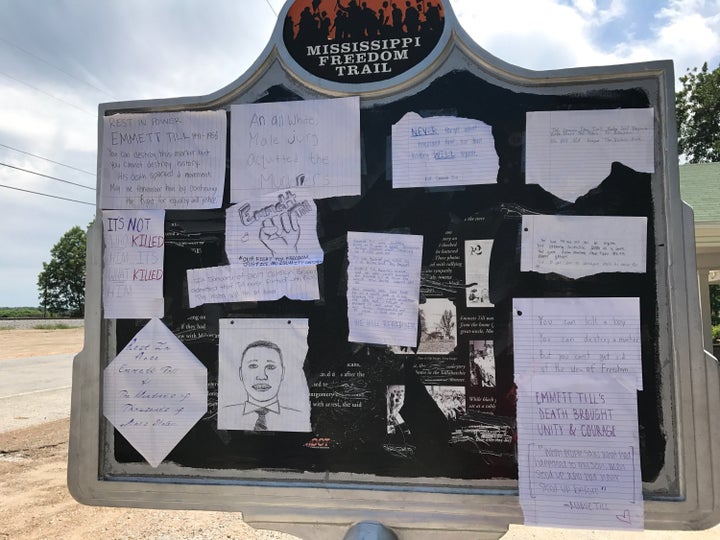 Till, who was only 14 at the time of his lynching, was kidnapped, tortured and killed in 1955 for allegedly whistling at a 21-year-old white woman named Carolyn Bryant ― an allegation Bryant admitted to be false earlier this year.
Bryant's husband, Roy, and his half brother, J.W. Milam, were acquitted by an all-white jury in the lynching. The two later confessed that they committed the crime.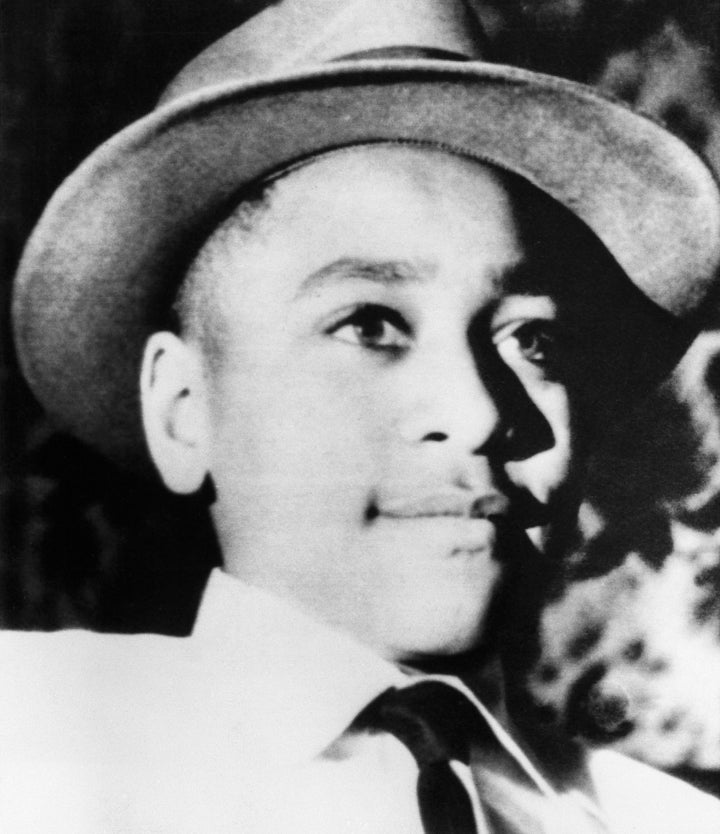 Till's mother, Mamie Till Mobley, insisted her son's casket remain open during his funeral so that the brutality of his death could be seen. Photos of Till's beaten body were published in Jet magazine and became a catalyst for the civil rights movement.
Till's sign was erected by state tourism officials in 2011 as part of the Mississippi Freedom Trail, a series of markers that are located at significant civil rights sites.
It is located outside of the former Bryant's Grocery & Meat Market, which is where Till's accuser worked and claimed the incident occurred.
For the teens with Cultural Leadership, the erased information on this sign is of utmost importance. 
"I chose to write, 'It's not who killed him. It's what killed him.' because everyone knows the two men killed him and how they got away with murder," Eden Spiva, a 16-year-old from Cultural Leadership, told HuffPost. "It's a terrible story, but the real focus is on the hatred that killed Emmett Till and other victims."
REAL LIFE. REAL NEWS. REAL VOICES.
Help us tell more of the stories that matter from voices that too often remain unheard.
BEFORE YOU GO