Explaining the Internet to people who have never used it before can be tricky business, but for one group of teens, they're up for the challenge.
In the touching -- and at times hilarious -- documentary trailer for "Cyber-Seniors," senior citizens are featured getting their first glimpse of the World Wide Web with the help of some experts. Watch above.
Inspired by their grandparents' technology transformation after learning about Skype and Facebook, sisters Macaulee and Kascha Cassaday wanted to help close the generational gap by teaching other seniors about the Internet through a teen mentoring program.
"Yes, I've heard of [YouTube] but I have no clue what it means," says one senior to her teen mentor.
Before You Go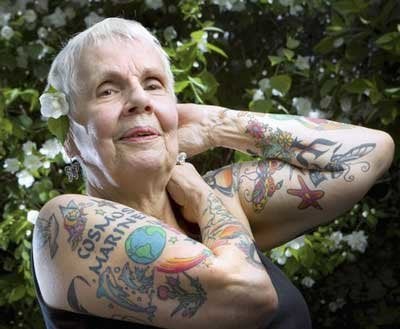 Tattooed Seniors