By James Chau, television broadcaster and Co-Chairman of the 46th St. Gallen Symposium
I smile quietly whenever I hear Shakespeare or Churchill being freely quoted. We in China are sometimes guilty of the same thing: we use local proverbs to support whatever point we are making - even if it bears no relevance.
One such proverb says that each family generation should improve on the fortunes of the one before it. Certainly, my father, a designer of navigational instruments who in the 1950s emigrated from Hong Kong to London, dreamt that his sons would build on his achievements (though whether my brother and I succeeded is not for us to determine).
What concerns me are the prospects for today's teenagers. Blessed by a quality of education richer than that accessible to their fathers and grandfathers (and mothers and grandmothers), logic follows that they, too, will benefit from better jobs and better lives. But they contend with a world which Ban Ki-moon admits to being less safe than at any time since the end of the Second World War.
I'm under no illusions. When I was growing up in 1980s London, the secondary school I attended had a central, windowless room to which we could escape in the event of an IRA bombing. Today, it is worse. The explosions in Paris, then Brussels, followed by the EgyptAir crash signals the emergence of a new and disturbing geopolitical order. Add to that Syria, Zika, ISIS, Ebola and some would also say Brexit - and what you have is a collection of words synonymous with acute fear.
This year, I was asked by the St. Gallen Symposium to chair its Leaders of Tomorrow - the first time that the first day of this global gathering of global leaders was dedicated to its youngest participants. It is a reminder of the Symposium's roots that spring from the student protests of the 1960s. To honour that, we provided a unique space for our young people - activists, scientists, inventors, academics and parliamentarians - by putting them on a space-age vessel that sailed past Austria, Germany and Switzerland. It was a journey as scenic as it was symbolic.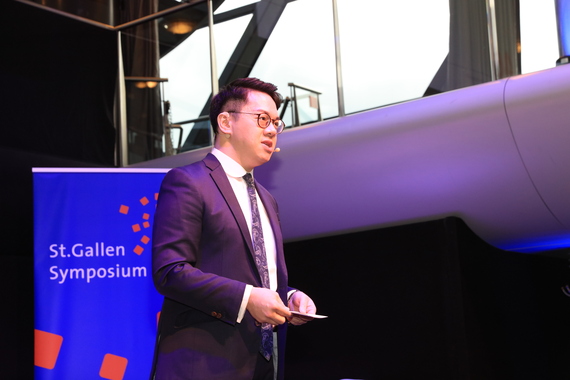 As we debated the future of innovation and human capital, I couldn't help but think of the half-generation who follows them. Today's teens are brilliant - I love their 'can do' attitude and the way they come together to reject the extremist values undeserving of a place in our society. But raised in a parallel era of social media, hashtags, 140-character word limits and an obsession with the word 'change', we have taught them that speed without content is not only acceptable, but also celebrated. We have created a culture of cynics - are we now breeding teens to drive that?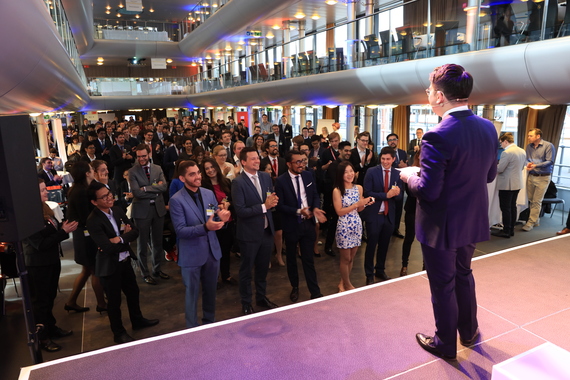 There is evidence that the fallout of this phenomena has already spilt into real-life politics. Whoever becomes 45th President of the United States and, thus arguably the most powerful person on the planet, will have social media to thank for their mass, speed-of-light exposure. But equally the spite, hate and unkindness evident in some of the campaigns indicates the level to which we have skewed the Internet - the very tool that marks this generation for greatness.
Teens need to learn how to collate and harness meaningful opinion and share it in a way that social media inventors intended the word 'share'. You don't win battles by shouting from the sidelines. You don't ostracize policy makers with the experience to help. You don't reject offers of dialogue with political leadership. You don't shut-off those who express values different to your own.
Sure, it's uncomfortable, sometimes infuriating, but social progress is absolutely achievable. The fall of the Berlin Wall and the dismantling of apartheid in South Africa offer contemporary hope. But my nagging worry is this: do our teens possess the focus to outlast the anger, the patience to compromise and the foresight to craft mature solutions?
If we want to achieve a world that is safe we should stop talking about 'change' and instead work towards an authentic transformation. After all, that's what the generation before us would have done.
James Chau is a trusted friend to the St. Gallen Symposium, a student initiative that has brought together current and future leaders for nearly 50 years to debate topics that matter. Chau wrote this article in the light of the 46th St. Gallen Symposium held from 11-13 May 2016 in Switzerland.

REAL LIFE. REAL NEWS. REAL VOICES.
Help us tell more of the stories that matter from voices that too often remain unheard.