Teen girls' bodies are not "A" distraction.
Young women at Charleston County School of the Arts school in North Charleston, SC are wearing scarlet letters to school to protest a new rule stating that girls who violate the dress code must be immediately sent out of class, and cannot return until the dress code issue is resolved.
Reese Fischer, a junior at the school, was one of several students worried that this new policy would disrupt students' education. She was also concerned by remarks teachers allegedly made regarding the dress code.
"The teachers at our school insert their own comments like 'you're selling yourself in the wrong way' or 'you're asking for it,'" Fischer told The Huffington Post.
On Sept. 23, Fischer wrote an Instagram post explaining the issues with the new code, and suggesting a way for students to show their opposition to it. Inspired by The Scarlet Letter, she encouraged students who were against the new code to incorporate a red "A" or the phrase "not 'A' distraction" into their outfits the next day.
"The dress code is important as it promotes a comfortable and professional learning environment," Fischer wrote in a subsequent Instagram post. "However, there is nothing comfortable or professional about being told you're 'asking for it' or 'selling yourself in the wrong way' or being told your body is 'gross.'"
Over 100 students arrived at school the next day wearing an "A" on their outfits, and the movement has snowballed from there.
A school official told The Post And Courier that the school is enforcing dress codes followed by all Charleston County schools. But Fischer emphasized that the issue was not the dress code itself, but the school's manner of enforcement. According to Fischer, being called out in front of one's classmates and being sent out of the room is embarrassing and degrading.
"The degradation of young women in the school system is a real, legitimate issue," she told HuffPost.
According to Fischer, the school's administration has been receptive to the movement, and they have received much more pushback from other members of the student body than from teachers and school officials.
Fischer said that she hopes the movement will raise awareness about how girls' bodies are policed in educational environments.
"It's just amazing to feel supported," she told HuffPost. "The fact that [the issue] is being recognized as something socially relevant and important is more than any 16-year-old could ask for."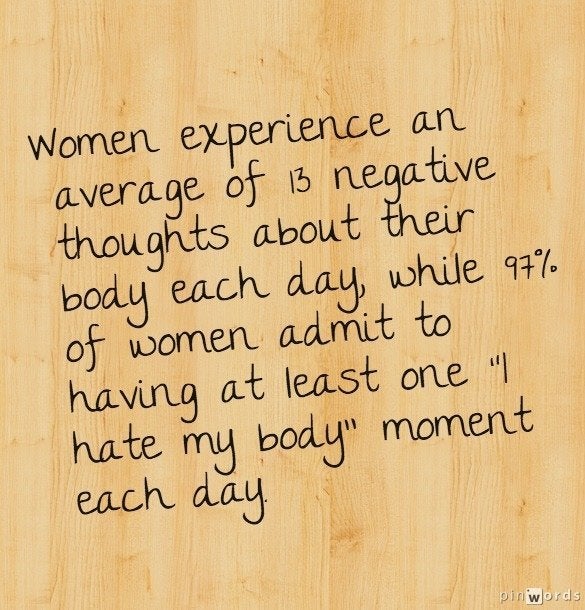 Facts About Women And Body Image
Related
Popular in the Community