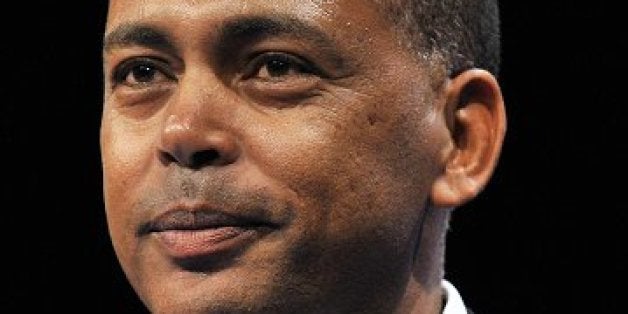 WASHINGTON -- The last time Tefere Gebre was employed at the AFL-CIO headquarters in D.C., in the mid 1990s, he worked out of a scrappy basement office without windows, organizing for the union federation's college-and-youth arm. In reality, "it wasn't even a basement," Gebre recalled recently. It was more like a basement beneath the basement.
But a few weeks ago, the 45-year-old Gebre returned to Washington to occupy an executive office on the headquarters' eighth floor, with views of downtown. The Ethiopian immigrant is now the labor federation's vice president, serving alongside President Richard Trumka, as the first immigrant elected as an officer in the federation's history.
To many at the AFL-CIO, Gebre is more than just a rising star in the labor world. His arrival, they suggest, represents a generational and philosophical change at the federation -- one that values new progressive partnerships and non-traditional organizing, and one that its leaders hope will rejuvenate a labor movement that's been contracting for years.
"Do I understand the symbolism of my being here? Yes, I do. I have no problem with it," said Gebre, who replaced Arlene Holt Baker, the first African-American to hold an executive post. "I'm here to help build a labor movement. Even more than that, I'm here to make sure that the America I dreamed about when I immigrated to this country is going to be around for generations to come."
Gebre earned his new office in large part because of what he pulled off in Southern California after his stint in the bowels of the AFL-CIO building. As the director of the Orange County Labor Federation, Gebre helped turn the umbrella group of unions into a political force in what remains Republican territory. It was an unlikely place for the labor movement to build its strength. "If you looked at the voter registration figures, you would say, 'How the hell is this happening?'" he said.
One liberal Orange County blogger credited Gebre with transforming the federation "from an afterthought between Los Angeles and San Diego to a model of organization and labor strength throughout the state."
"He knows how to build power, and he knows how to win," Trumka said of Gebre in an August speech.
Gebre said the success in Orange County taught him never to write off what appears to be hostile ground. To that end, he's taken time in his first weeks at the AFL-CIO to visit Southern states that aren't exactly bastions of trade unionism. He gave pep talks in Georgia and Kentucky, where he urged progressives to build alliances around labor issues, whether it's big-box ordinances or worker protections in city contracts.
"Orange County isn't Savannah, but you have a lot in common," Gebre said. "You've got peaches, we've got oranges. And at the end of the day, you've got right-wing politicians, and we've got right-wing politicians."
Gebre argued that progressives need to hold Democrats who seek office in Washington to a higher standard. Back in Orange County, Gebre's federation requires candidates who want its endorsement to undergo a five-hour course on labor from workers' perspective. Any candidate who doesn't complete it doesn't get the federation's blessing, Gebre said. (Sample lesson: Subcontracting work often leads to less pay and fewer benefits for workers.)
As for what unions and their allies can accomplish, Gebre pointed to labor's recent victories in California. Gov. Jerry Brown (D) just signed into law the highest state minimum wage in the nation, at $10 per hour. He also just signed into law a domestic worker's bill of rights, the third of its kind in the U.S., extending overtime protections to a previously excluded class of workers.
A former president of the California Young Democrats, Gebre said such changes didn't come about simply because California is a liberal place.
"We didn't just want to elect people for the sake of electing them. We elected them on agendas. We forced people to campaign on those agendas so they wouldn't run away from them," he said. "And we didn't set out and say, 'Let's do politics to grow union membership.' We said, 'Let's do politics so that the right things start happening' -- core values of honoring work."
Gebre himself was exposed to adult work at an usually young age. He came to the U.S. at age 15, alone, after fleeing Ethiopia and spending time in a Sudanese refugee camp. With the help of a refugee aid group called the International Rescue Committee, he got an apartment in Los Angeles and enrolled in high school. He was on welfare for a time, but found work at a liquor store. He said he was paid under the table since he wasn't supposed to handle alcohol at his age.
After high school, Gebre attended California State Polytechnic University, Pomona, on a scholarship. He found his first union job there, with the Teamsters, working as a loader for UPS. Later, while studying business post-grad at the University of Southern California, he took a job as a legislative aide in the office of Willie Brown, longtime speaker of the California State Assembly. He was exposed to labor policy and activism, deciding to make it his career.
Given his own life story, Gebre likes to say he's as staunch a supporter of immigration reform as anyone. Although the Democratic-controlled Senate passed a major immigration overhaul earlier this year -- one that had the strong backing of the AFL-CIO and unions more generally -- reform efforts are now in the hands of the GOP-controlled House. Gebre said many Americans don't appreciate the ambitions harbored by the foreign-born who journey here.
"That's what some natives don't understand," he said. "It's the life of the immigrant. You get the most driven people in the world to come be part of you. Those who aren't really driven, it's hard for you to leave your home and just say, 'I'm going to take a shot at this place.'"
Immigrant workers now represent some of the likeliest recruits for organized labor. At a time when union membership has slipped to 6.6 percent of the private sector, labor's ranks have grown in California, in large part because of the changing demographics there. Meanwhile, activists see hope in non-union partnerships that have been sprouting up with domestic workers, taxicab drivers and other workers who face hurdles in organizing.
Those kinds of successes, Gebre said, could serve as the seeds to a labor movement "catering to the needs of workers in the 21st century."
"We shouldn't be limited in where we organize. We should be picking our own members -- not the law and not the corporations," Gebre said. "From fast food workers to cab drivers to domestic workers, you're seeing workers saying enough is enough. It's up to us to actually jump in there and say, 'Hey, there's a movement for you. There's a home for you.'"
Before You Go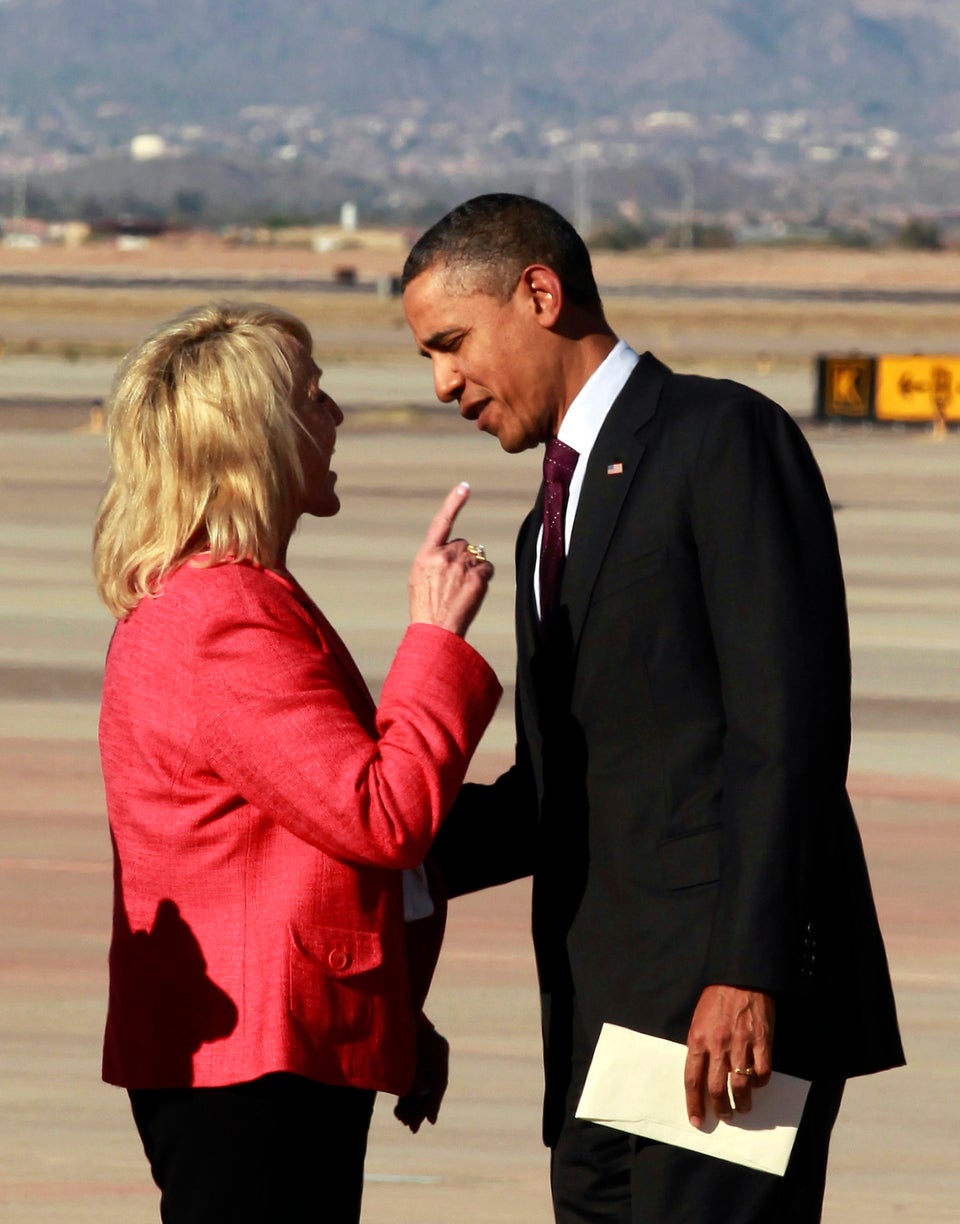 States With The Weakest Unions
Popular in the Community