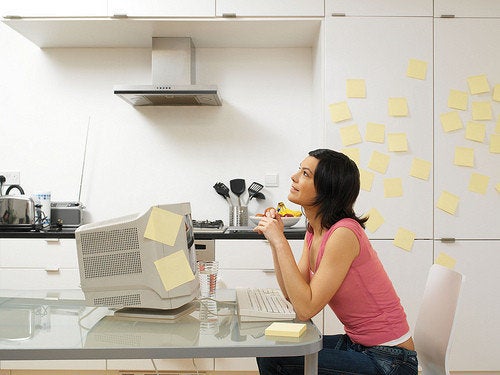 The millions of Americans who are skipping out on the daily commute may also be losing out on a promotion.
These so-called 'telecommuters' are less likely to receive positive performance reviews from superiors than their colleagues who show up in the office, a new study by MIT Sloan Management Review shows.
The report chalks up much of the discrepancy to managerial subjectivity. Managers are less likely to be comfortable with a worker they don't actually see on a regular basis. In fact, they may become more irritated with someone who they perceive isn't available at all times. Telecommuting employees are also less likely to reap the benefits of showing up early and leaving work late than their commuting coworkers.
Advances in Internet technology have allowed for telecommuting to become more widespread. About 20 percent of workers worldwide report that they telecommute, while 10 percent report that they work from home on a regular basis, according to a recent Ipsos/Reuters poll. That same poll found that 34 percent of workers, when asked, stated that they would telecommute on a regular basis if they could.
But according to some critics, telecommuting creates cause for concern. For instance, telecommuting could prevent workers from being able to fully understand what their managers ask of them, according to PCWorld. That's because non-verbal facial expressions are an important component of the workplace that telecommuting, which often takes place over instant messaging or phone, doesn't allow.
But this doesn't excuse managers from giving otherwise stellar employees poor reviews just because they telecommute, Daniel Cable of London Business School and co-author of the MIT Sloan report told The Wall Street Journal. Approximately 60 percent of firms still use highly subjective employee review standards that prioritize manager write-ups over hard data, Cable told WSJ. This often results in managers promoting subpar employees over superior candidates that telecommute.
Support HuffPost
The Stakes Have Never Been Higher
Related
Popular in the Community