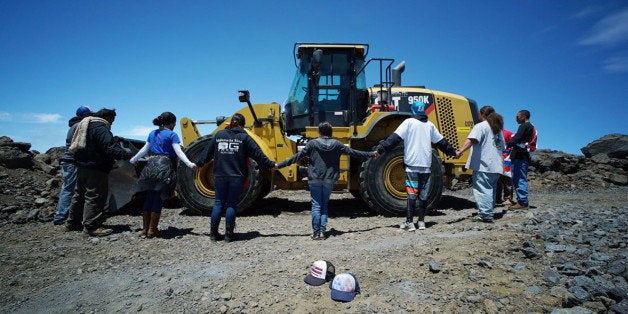 Just after dawn broke Friday, a woman danced to a mele celebrating Mauna Kea more than 9,000 feet up. Dozens of people watched in silence, some wiping away tears. The mountain's peaks grew clearer as fog receded.
It was Day 16 of a protest against the construction of the Thirty Meter Telescope, a $1.4 billion project planned as one of the world's most advanced observatories. The telescope would be the 14th on the mountain, adding 140 jobs and boosting the state's $167 million astronomy industry. But Native Hawaiian activists have gathered for the past two weeks to hinder construction crews, camping each night on the mountain in spite of the harsh cold, in opposition to what they consider desecration of the land.
This week has been relatively calm after Gov. David Ige called for a temporary moratorium on construction Wednesday following the arrests of 31 demonstrators. Still, activists haven't wavered in their vigil, holding cultural ceremonies and sharing stories of Hawaiian history.
Read more on www.civilbeat.com