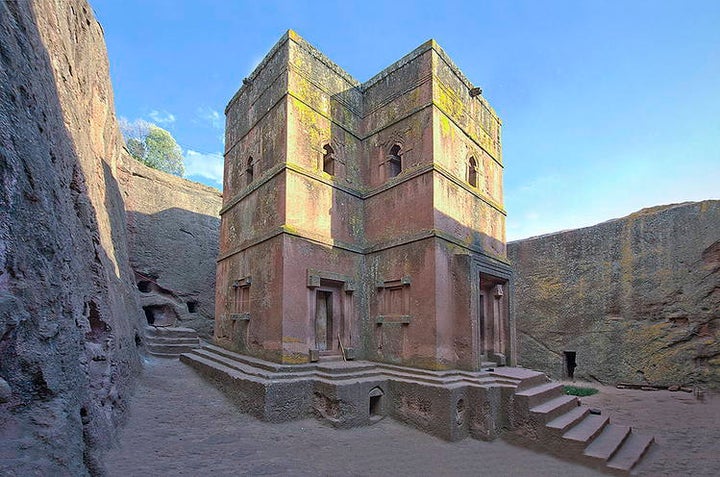 A crisis is a terrible thing to waste because opportunities are always disguised as challenges.
Deb Marcano booked her ticket to Lalibela after a very hard year. She was having relationship troubles, a job she didn't like, and most frighteningly, a diagnosis for an illness which could be terminal. She had many dreams, but with this new diagnosis everything seemed out of reach. She wanted to be an actor and had also taken up photography. Growing up she had fantasized of having a large family. Without much to lose now, she decided to go to Ethiopia.
Lalibela is considered one of the most spiritual places in the world. It is known for its eleven monolithic churches chiseled out of living volcanic rock more than 900 years ago. In architectural scale, size and sophistication, there are no man-made structures quite like them anywhere in the world. A small town located in the Amhara region of Ethiopia, it continues to attract thousands of pilgrims and tourists from around the world.
Once she arrived in Lalibela, Deb was surprised by what she found. She was impressed by the towering underground churches, but she was even more struck by the abject poverty of the people living in this sacred city. Deb struggled to understand how tourists could ignore the suffering around them. She saw herself in the faces of the people begging in the streets.
While walking through the town, Deb noticed two young girls and was immediately drawn to them. The children also felt a connection, and after talking for many hours, led her to their home to meet their mother. The two women looked a lot alike and were the same age. The family welcomed her into their home, and the mother performed the traditional Ethiopian coffee ceremony for Deb. Moved by their hospitality and easy bond, Deb agreed to stay in touch.
"What changed for me that day in meeting that family is before...I took photos to show people what a place was like. And in Lalibela...I wanted people to see that there are not just churches here. There are people here...I wanted to make a difference with my work now. I didn't just want to show beautiful pictures."
Her introduction to this family was the impetus for many changes in her life. When she returned from her trip she started focusing on her photography and working in the nonprofit world. She wrote letters to the family. Several years and many letters later, Deb became the adopted mother of woman's five children when their mother died suddenly. Deb began supporting them financially and wired money every month for over 10 years. This support saw the family through schooling, starting businesses, and having children. "I have been the mother of these children longer than their biological parents have" said Deb.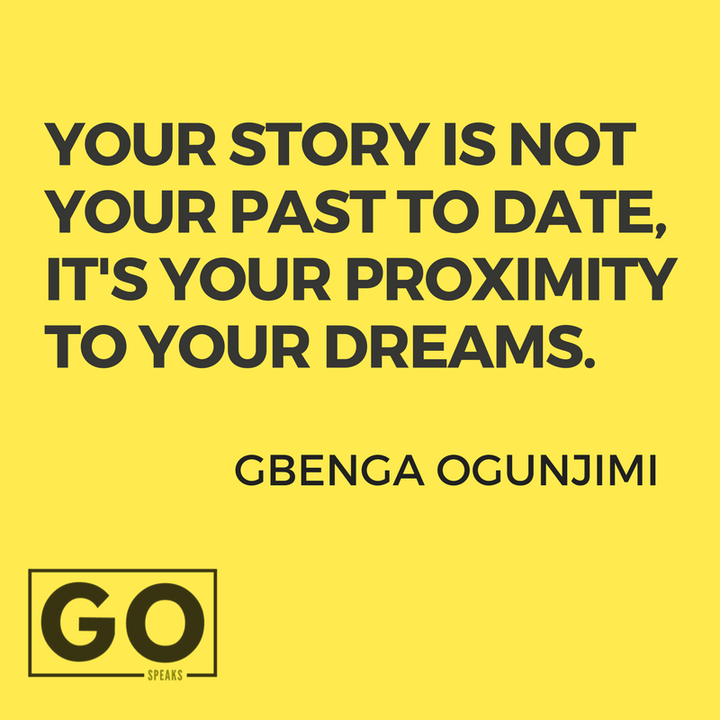 Deb returned to Lalibela not long after to see her children and photographed some of the residents. The images from this series of work have been displayed in galleries across the country including Portland, Oregon, California, and New York and as well as several online journals.
I met Deb at my Tell Your Story event in New York. At these workshops I teach on how to leverage the challenging episodes of one's life journey to create transformational opportunities through storytelling. After the workshop, Deb shared her Lalibela story with me and asked for my help. She wanted to frame her experience in ways that expanded her impact beyond this family to the entire Lalibela community. She was already a professional photographer and she had worked with numerous nonprofit organizations, but she was unsure as how to go further.
What Deb had not yet realized was that a path had already emerged from her crisis, she had been moving closer to her dreams all along. Working together, she came to the awareness of how her challenges had inadvertently prepared her to realize her ultimate aspirations. Since our meeting, she has learned how to embrace the story of her journey as her life's purpose, and the real work has begun. She created Lalibela Living, a documentary series that promotes transformational tourism to Lalibela. Deb and I have co-hosted several other Tell Your Story events in different parts of the country. This year Deb will also be launching The Marcano Foundation, a philanthropic initiative dedicated to supporting the disadvantaged families of Lalibela. 19 years after her first trip to Lalibela, Deb has transformed herself from a dreamer to a mother and an artrepreneur and one of Lalibela's greatest advocates.
------------------------------------------------------------------
Popular in the Community