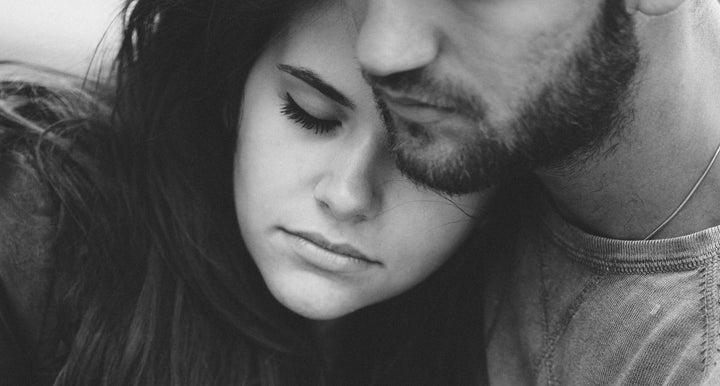 For sexual assault survivors, the news cycle the last few years has been particularly hellish. It's impossible not to feel emotionally drained, for example, when you scroll through this comprehensive timeline of all the sexual misconduct allegations to emerge since the first Harvey Weinstein story broke in October 2017.
Through it all, survivors have braved the internet to share their Me Too stories, explain why they didn't report and describe the lasting effect of sexual assault or rape on their lives.
Having that conversation on a public platform takes unimaginable courage, but there's another conversation that's no less difficult for women and men who've experienced sexual trauma: talking through what happened with a significant other.
How do you even begin to broach that conversation with the person you love? Below, we talk to therapists and sexual trauma experts on the words to use and what to do after you've talked.
1. Recognize the signs that you want to share your story.
There's no timetable for when to tell your partner about your experiences. But there are a handful of common signs that it might be good for your overall mental health, said Janet Brito, a psychologist and sex therapist at the Center for Sexual and Reproductive Health in Honolulu.
"If you find yourself yearning to emotionally connect with your partner, desiring to feel at home in your body and wishing you could let go and enjoy sex but can't, you might be ready to tell your S.O.," Brito told HuffPost. "Alternately, you may be ready if you've completely lost interest in sex, even though you are attracted, love, and trust your partner significantly."
2. Decide if your partner is ready to listen to your story.
"Have you heard them opine about other situations that have come up in conversation or the news? Have they been understanding or questioning? If the person has demonstrated victim-blaming thoughts and attitudes, it may be a bigger risk. Your personal reveal may not sway them, and may, in fact, result in [you] feeling disbelieved and unsupported," Houser said.
If you have concerns that your partner won't be fully supportive, you might want to evaluate in advance whether that would be a dealbreaker for you so you know how to move forward.
3. Realize that a trauma can resurface again when you share your story.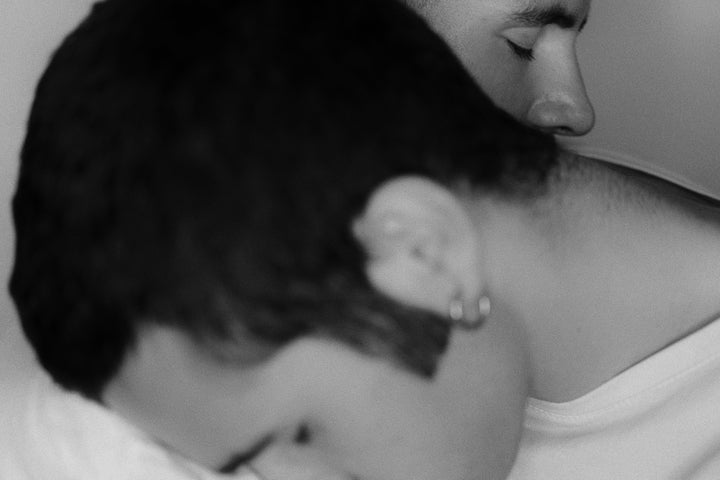 Sometimes, retelling stories of sexual assault can cause survivors to re-experience painful memories and sensations. Be mindful of that as you open up, and identify what you need to stay grounded once the conversation takes place, said Virginia Gilbert, a marriage and family therapist in Los Angeles.
"Choose a time when neither of you has to rush off afterwards," she said. "You may want to listen to soothing music, take a bath, or simply have your partner hold you. And even if you ordinarily welcome physical contact from your significant other, telling the story of your sexual assault may have the opposite effect. Be sure to let him (or her) know whether or not it's OK to touch you."
4. Set boundaries before you share.
Early on in the conversation, be as clear as possible with your partner about what you expect from them after sharing your story, Houser said.
"Depending on your expectations, say something like, 'I want to tell you about something that happened to me that impacts me still, and for right now I'd just like you to listen and not ask any questions.' Or 'I want to tell you something that happened to me ― just a little about it. I'm not ready to talk about everything yet.'"
5. Remember that you don't have to share everything all at once.
Pace yourself: Sharing every detail you can recall probably feels like a tall task, but you don't have to do that. Ultimately, you choose when and how much you wish to share, said Rachel Goldsmith, the assistant vice president of domestic violence shelters at Safe Horizon in New York City.
"I often recommend starting with the headlines of the story, one detail at a time, so you can make sure you're able to check in and make sure it still feels OK to share more," she said. "Only you can decide what details feel important to share. If it feels overwhelming, you can stop at any point."
To calm your nerves, focus on things in the room that ground you and remind you that what happened is in the past, Goldsmith added.
"Maybe you take slow, deep breaths and connect with the space around you by identifying objects you see, smell or can touch," she said. "These skills help remind your body and mind that what happened was in the past and you are currently safe and in the present."
6. Emphasize to your partner that you're so much more than what happened to you.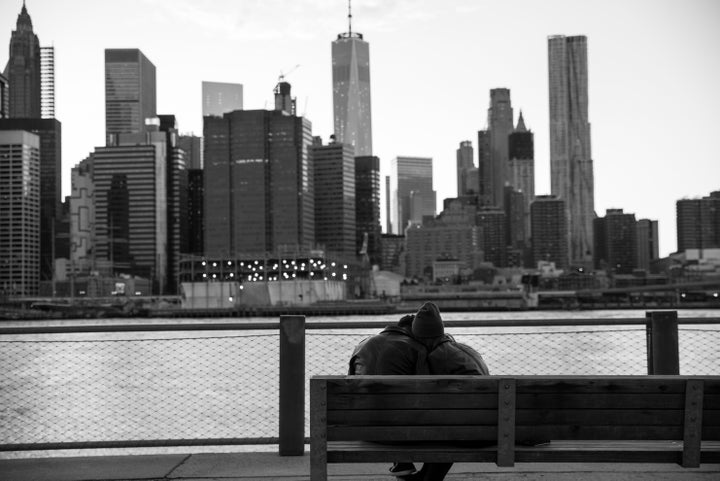 Sometimes, survivors worry that disclosing might mean that people only see them as survivors. If that's a concern for you, remind your partner that as traumatic as your experience was, you never want it to define you as a person, said Josie Torielli, a social worker and a senior intervention consultant at the New York City Alliance Against Sexual Assault.
"Experiences of sexual violence can be a large part of someone's life, but they are not the only parts that are important," she said. "Remind your partner that they should be aware of your past, but it shouldn't inform every interaction in your relationship."
7. Recognize that there's no "normal" way for either of you to respond.
After opening up, you might feel raw and tender. That's normal. Your significant other might also feel defeated and worried and angry. That's normal, too. Work through it slowly and remind each other that it's a process, Brito said.
"Go easy on yourselves," she said. "Plan soothing activities together, or on your own. Don't be tempted by quick-fix solutions. Trauma of any kind is life-changing, as it shakes your reality. But with patience and support, you could start to reclaim your life and start living the way you desire."
8. Suggest therapy to your partner.
Just as there's great value in sexual assault survivors' seeking outside help, therapy can also make a huge difference for their partners, said Jaime Gerigk, the director of counseling and outreach for WEAVE, a provider of crisis intervention services for survivors of domestic violence and sexual assault in Sacramento County, California.
"Partners are secondary victims of sexual assault," she said. "They may need support, apart from you. They can process their own feelings through counseling and learn how to best support their partner who experienced the trauma, without always having to depend on the survivor for that support."