Welcome to For Your Consideration, The Huffington Post's unapologetically obsessive conversation about the Oscar race. Ahead, managing entertainment editor Christopher Rosen and entertainment editor Matthew Jacobs look at where things stand heading into the Telluride Film Festival.
Rosen: Matt, that bite in the air isn't fall approaching with abandon, but the first crack of awards season. The Telluride Film Festival, the mythical, mountain-set affair held the weekend before all Oscar watchers turn eyes toward Toronto, announced its lineup on Thursday. That's significant: Both "Argo" and "12 Years A Slave" screened at Telluride, and each went on to win Best Picture.
So, what's in store this year? Well, the expected contenders. There's "Foxcatcher," which after its debut at the Cannes Film Festival in May will make its way from Telluride to Toronto to New York. There's "Wild," Reese Witherspoon's very own McConaissance. "The Imitation Game" is at Telluride, which should give us a more clear picture of Benedict Cumberbatch's Oscar bona fides. Jon Stewart's "Rosewater," which Variety called a dark-horse awards contender, will premiere there, too.
But the biggest movie on the Telluride schedule is "Birdman, or The Unexpected Virtue of Ignorance." Alejandro G. Iñárritu's showbiz satire -- I promise, by the time he's a Best Director nominee, I'll be able to spell his name without copy and pasting from Google search -- earned rave reviews after its premiere at the Venice Film Festival, with talk focusing on Michael Keaton's comeback performance and Emmanuel Lubezki's masterful photography. (The trick of "Birdman" is that it basically appears to take place over one continuous shot.) The hosannas were loud and familiar, to the point that Vanity Fair's Richard Lawson joked that "Birdman" may have already locked up its Best Picture win.
Except, I don't know if I believe that. Not that "Birdman" isn't at the top of my most-anticipated list, nor that I think the movie will be anything less than the revelatory treasure the reviews claim it is, but when was the last time a biting movie like this won Best Picture? Critics compared "Birdman" to Charlie Kaufman, and while Kaufman himself won an Oscar for his "Eternal Sunshine of the Spotless Mind" screenplay, you didn't see that movie taking home Best Picture. It's a tired and often expressed notion -- especially from yours truly -- but Oscar voters like to feel, and based on those early reviews, "Birdman" isn't the type of movie that stirs emotions in that way.
Which leaves us with ... what? No front-runners? In 2012 and 2013, the Oscar race was basically stamped out by Labor Day. Will this be the most wide-open year since 2004?
Jacobs: That bite you refer to, Chris, feels especially crisp this year, in part because we're still on a come-down from 2013's Oscar season, often billed as nothing short of remarkable. (I begged to differ once it was all said and done, but that sentiment is five months old, so I digress.) I much prefer this sort of year: ones where dictating frontrunners is a muddy affair, even if the slate of anticipated films doesn't cause quite as much commotion.
It seems, like "Birdman," that several of this year's prestige movies will be judged on their edginess: I expect Paul Thomas Anderson's "Inherent Vice," based on a fuzzy Thomas Pynchon novel infused with psychedelic vibes and an opaque narrative structure, will be too much for these "Slumdog Millionaire"-loving voters to process after it premieres at the New York Film Festival in October. The same might be said for "Tracks," "Whiplash," "Dear White People" and "Nightcrawler." At least Anderson and Iñárritu (Google search complete) have the advantage of having graced the Best Director shortlist before (for "There Will Be Blood" and "Babel," respectively).
I'm convinced "Wild" and "Foxcatcher" will be the champions of both Telluride and the entire Oscar season. I'd like to think the Academy has hit a World War II fatigue that not even a trendy star like Cumberbatch -- or, in the case of "Fury," Brad Pitt -- can overcome. Whereas "Wild," for which we have yet to see any reviews, checks so many boxes: It hails from a lauded best-seller, is written by Nick Hornby (who was nominated for writing "An Education"), helmed by "Dallas Buyers Club" director Jean-Marc Vallée, serves as the centerpiece of this year's great Reese Witherspoon resurgence, features Laura Dern -- whom we both adored in "The Fault in Our Stars" -- playing another meaty mom role and it's a gritty female-empowerment story that will spark plenty of Feelings. Seal up the envelopes now, people: Unless it somehow bombs this weekend, I feel like we might have a winner.
Then again, this time last year, we all thought George Clooney's "Monuments Men" would be one of the movies to look out for.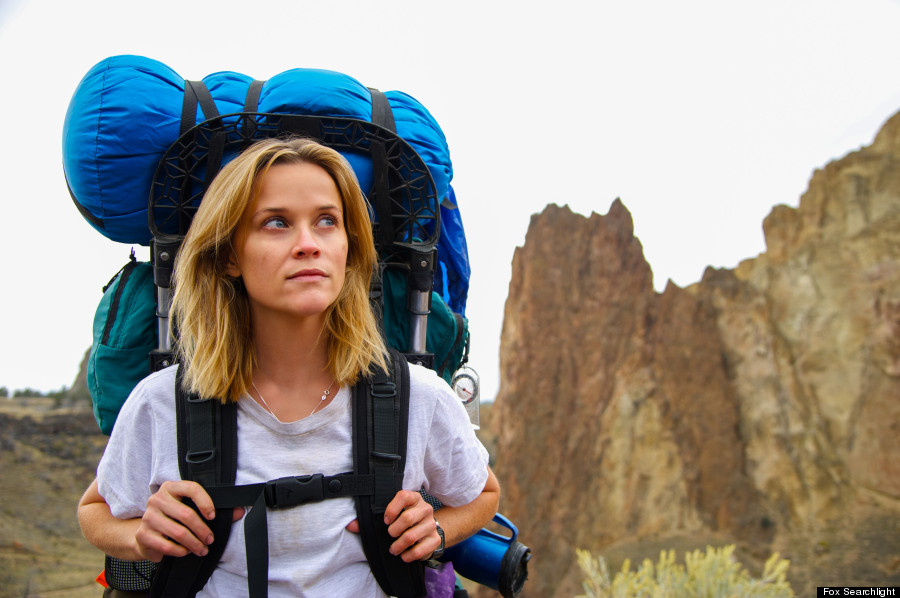 Rosen: R.I.P. "Monuments Men," which -- like "Foxcatcher" -- was on our early lists last year before moving into the quieter confines of 2014. Which is why maybe we haven't even mentioned 2014's best Best Picture contender just yet. I recalled 2004 earlier, and that was a year where a lot of good movies wound up getting pushed aside by Clint Eastwood after Warner Bros. dropped "Million Dollar Baby" into awards season at the relative last minute. Well, the studio and Eastwood are doing the same thing this year with "American Sniper," which was filmed in the spring and is set for release on Dec. 25. That's the movie with Bradley Cooper playing Chris Kyle, "the most lethal sniper in U.S. military history," and it also checks off a bunch of Oscar boxes: Cooper's physical transformation, a potential career capper for Eastwood and the always timely subject matter of what happens to soldiers after they return home from the battlefield.
Tell me, Matt, have I gone around the bend with this one? Is it too early to think about surprise December Oscar contenders when Telluride is right here in August and we still have "Boyhood" sitting there from the summer?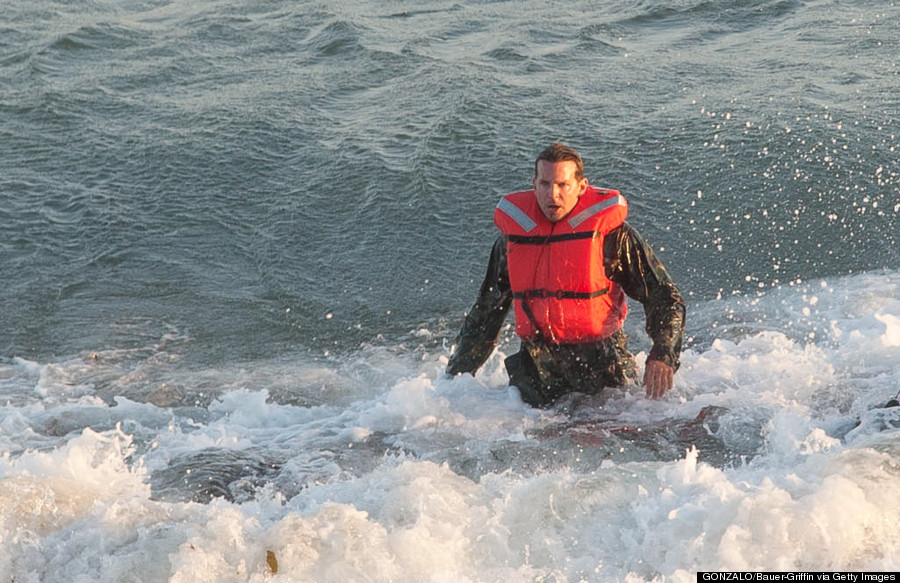 Jacobs: It's always too early, but why should that stop us? To be honest, "American Sniper" feels to me like the distant relatives you forget about until the holidays roll around and then you can't escape them. I haven't spent much time anticipating the Eastwood movie, and Warner Bros. certainly hasn't spent much time generating buzz for it, but you're probably right.
If a potential victor doesn't emerge at Telluride, we'll probably have to wait until after the festival circuit has run its course. And that's what I'd rather see happen. I hope "Birdman" is the incredible alternate take on "Black Swan" that it appears to be, but I also hope J.C. Chandor's "A Most Violent Year," Tim Burton's "Big Eyes," Ava DuVernay's "Selma" or even Angelina Jolie's "Unbroken" -- Oscar bait if there ever was any -- stampedes all over these Telluride/Toronto darlings in December. In that sense, "American Sniper" could, like "Million Dollar Baby," be this year's 11th-hour paragon, if "Foxcatcher" and "Wild" can't sustain their momentum through the snowfall. But in all likelihood, after the New York Film Festival, we'll have seen most of the serious Best Picture contenders, which would either make us the perfect prognosticators or render this conversation entirely futile. Probably both.
Ultimately, it seems the stasis of awards season, and perhaps the intergalactic universe, once again falls on Matthew McConaughey's shoulders. Godspeed to all the cinematic wormholes standing in his way.
Rosen: Do not go gentle into that all right, all right, all right, but let me leave you with this: The last Best Picture winner to eschew the festival circuit was "The Departed" in 2006, the kind of big, star-studded genre movie that rarely wins Oscars, but then won a bunch. So maybe all roads will lead through "Interstellar"? Brb, finding the shrug emoticon in my clipboard.
Calling all HuffPost superfans!
Sign up for membership to become a founding member and help shape HuffPost's next chapter
BEFORE YOU GO
PHOTO GALLERY
Fall Movies 2014