When he auditioned for "In Transit," actor-singerTelly Leung saw the show as a simple, but heartfelt, "love letter" to New York.
Billed as Broadway'sfirst-ever a cappella musical, the show follows 11 frazzled Manhattanites whose disparate lives intersect on the city's subway system. In it, Leung stars as Steven, whose fiancée Trent (Justin Guarini) is struggling to tell his born-again Christian mother about the mixed race couple's relationship before their wedding. (Watch the trailer for "In Transit" above.)
Given musical theater's recent embrace of queer themes in "Fun Home" and "Hedwig and the Angry Inch," among other shows, Steven and Trent's storyline seems conventional enough, especially as it is one of many character arcs in the ensemble piece. One day before "In Transit" began previews on Nov. 10, however, the future of LGBTQ rights wasthrust into uncertainty followingDonald Trump'ssurprise accession to the U.S. presidency. Suddenly, Leung said, the show's all-inclusive message was given a renewed sense of purpose.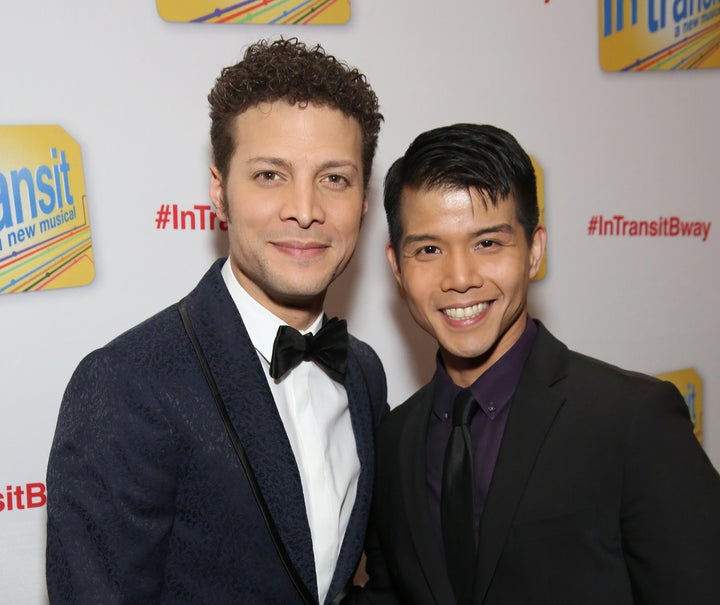 "The whole show is about people who are trying to get somewhere and feeling a bit stuck, a bit helpless. New Yorkers are driven and we're always trying to get somewhere," the 36-year-old "Glee" veteran told The Huffington Post before "In Transit" opened on Broadway Dec. 11. "It's frustrating when we don't get there."
But it isn't just the queer aspect of "In Transit" that gives the musical, which was written by Kristen Anderson-Lopez, James-Allen Ford, Russ Kaplan and Sara Wordsworth, a sense of urgency in Leung's eyes. Seeing the show's diverse cast – which includes Margo Seibert, James Snyder, Erin Mackey and Nicholas Ward – work "in harmony together, visually and audibly," is "something that we all really need at this time in our country," he said.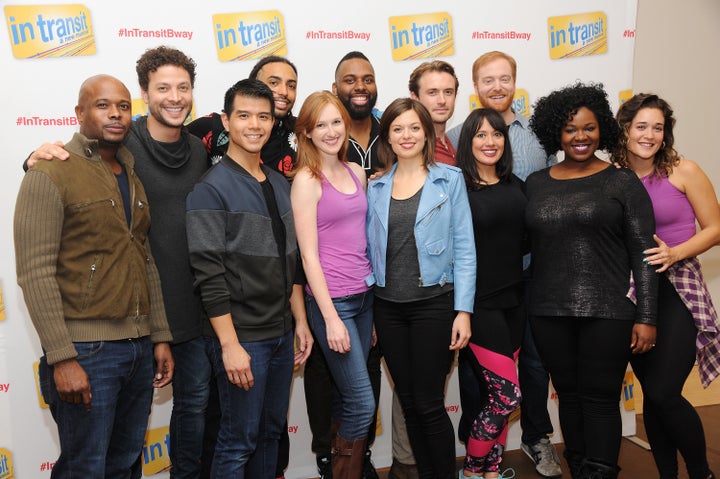 Interestingly, "In Transit" debuts at a time when one of Leung's earlier projects is getting a new life. "Allegiance," which follows a Japanese-American family thrown into an internment camp when the U.S. enters World War II, will be shown Tuesday on 600 movie screens across the country.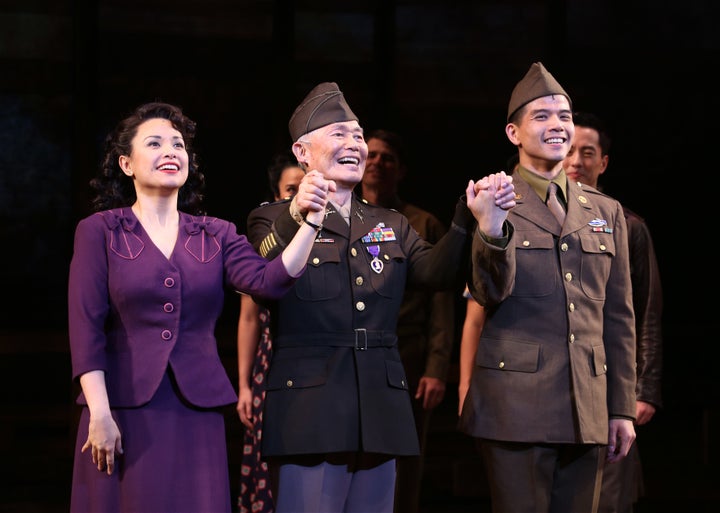 Given the nation's political climate, Leung hopes the film version of "Allegiance" is received differently. The show, he said, can now been seen as an important reminder to those now grappling with Trump's divisive rhetoric on minority groups.
"It was always in the artistic vision of our producers to create a Broadway show that not only seeks to entertain, but educate and bring about some social change, too," he said. "This story needs to live on, and there are lessons to be learned."
Collectively, both "In Transit" and "Allegiance" are important reminders that "art doesn't exist in a vacuum at times like this," Leung said. "That message is more important now than ever."
Telly Leung stars in "In Transit," now playing at the Circle in the Square Theater in New York. Head here for more information.
Before You Go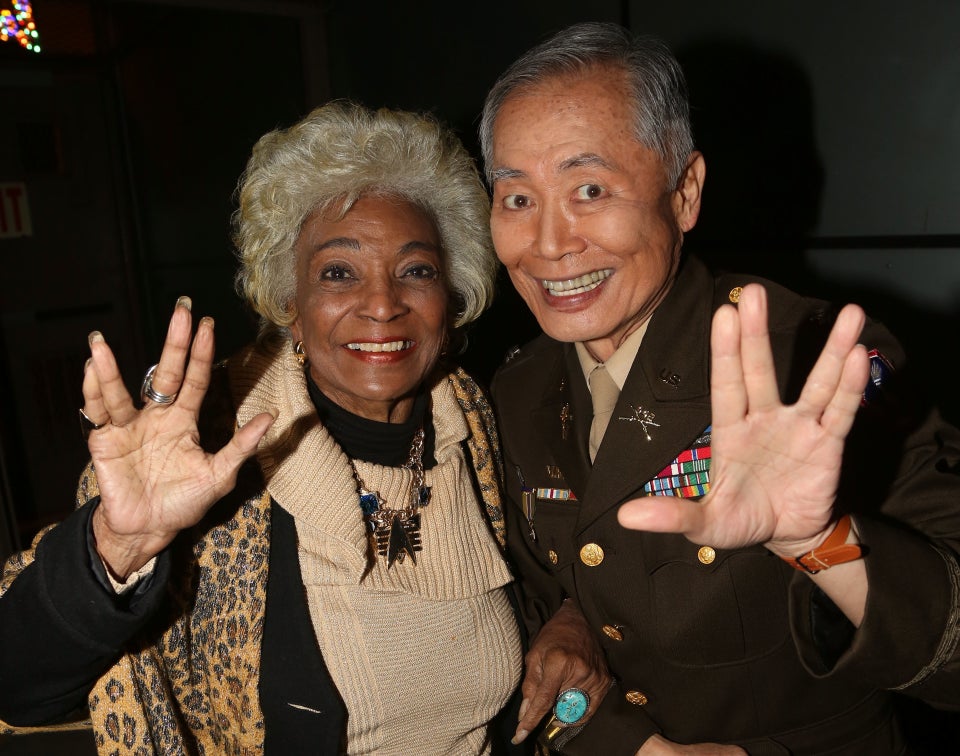 George Takei Through The Years
Popular in the Community