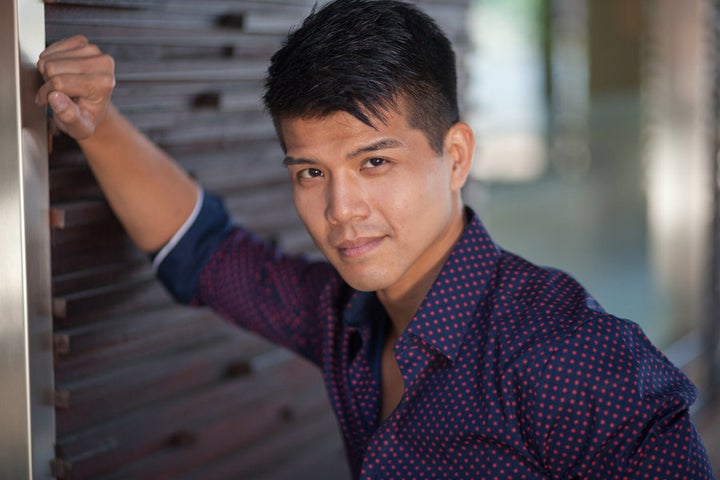 Broadway and television actor Telly Leung put a fresh spin on a signature Billy Joel tune for his new album, "Songs For You," and The Huffington Post has an exclusive first listen. 
Now starring alongside George Takei and Lea Salonga in the Broadway musical, "Allegiance," the 35-year-old actor says his take on "New York State of Mind" was inspired as much by the Piano Man as it was by classic jazz. 
"What we decided to do was keep the heart and spirit of the original song but change the sound of it, musically," Leung told The Huffington Post. "I said, 'What if 'New York State of Mind' had been written by Miles Davis?' So that's how we came up with this arrangement."
Listen to the track below, then scroll down to keep reading.
The tune, which will be released as a digital single Oct. 23, is just one of many hits Leung re-imagines on "Songs For You," which drops Nov. 20. Featuring music by Michael Jackson, Mama Cass Elliot, John Denver and Stephen Sondheim, the album is reflective of both Leung's musical theater background and love of mainstream pop. 
Fans of the actor's stint as one of The Warblers on "Glee," alongside series regular Darren Criss, will appreciate an inspired mashup of "I Am What I Am," from the musical "La Cage Aux Folles," and Whitney Houston's "I Have Nothing." That tune, Leung said, is dedicated to the "Gleeks," many of whom identified as lesbian, gay, bisexual and transgender (LGBT) and remained devoted to the show right up until its finale last spring. 
"[The show] dealt with something that was revolutionary at the time, which was this young, gay, teenage love story on primetime TV," he said. Seeing the show's adolescent fans react to the story of Blaine (Criss) and Kurt (Chris Colfer), he said, "reminded me of who I was, as a young, confused teenager. It was a doorway for them to talk about things that aren't easy to talk about."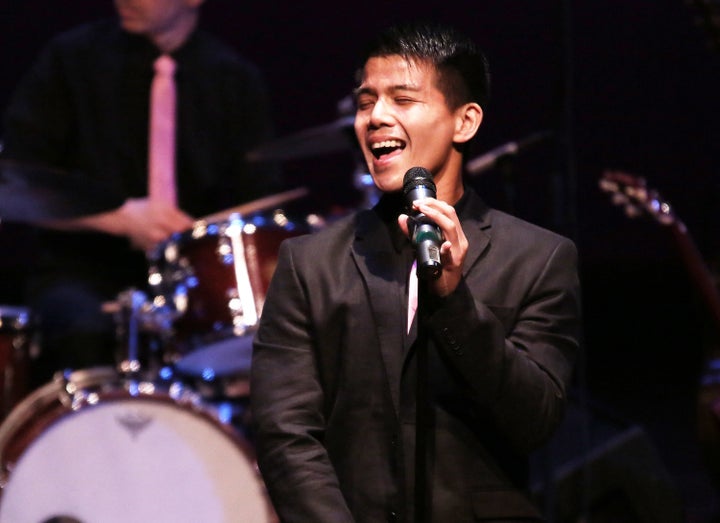 The album is just one part in Leung's creative blitz this fall. The actor says he's thrilled to be performing alongside Takei, a Broadway novice at age 78, in "Allegiance," which is currently in previews at New York's Longacre Theatre after a successful run in San Diego, California. 
"As an actor, I was drawn to this very American story that most Americans don't know about," Leung said of the musical, which follows a Japanese-American family thrown into an internment camp when the U.S. enters World War II. "But if you're going to enter this business as an Asian American, George is one of those forefathers that [make] you go, 'He did it.' It's because of him that I'm able to do what I'm doing."
"I've been with my partner for 11 years now, so he and Brad are such an inspiration to me, as they are for a lot of gay couples," he said. "We've not only become great colleagues, we've become great friends."
Telly Leung's "Songs For You" will be released Nov. 20. He'll celebrate the release of the album with a special performance at Joe's Pub at the Public Theater in New York. Head here for more details. 
PHOTO GALLERY
Fox's "GLEE" 100th Episode Celebration
Calling all HuffPost superfans!
Sign up for membership to become a founding member and help shape HuffPost's next chapter