One of Europe's oldest and airports is getting a new lease on life as the home of one of the continent's most unusual urban gardens.
As the AFP is reporting, a segment of Berlin's legendary Tempelhof Airport has now been designated as the Allmende Kontor, and now has about 300 people growing fruit, flowers and vegetables between the former runways of the airfield, which closed in 2008.
Dubbed by star architect Norman Foster as "the mother of all airports," the Nazi-built terminal once served as the base of the U.S.-led Berlin Airlift during the Soviet-led blockade of 1948-1949, according to The Wall Street Journal.
Taking its name from a medieval form of community gardening, the Allmende Kontor is just one segment of a large park which re-opened on the airfield last May. "Tempelhof is a spectacular place to practice urban gardening because it attracts so much attention," sociologist Christa Mueller is quoted by the AFP as saying. "You can really see Allmende Kontor as a political act because as politicians have lost credibility, people want to redefine city spaces on their own terms. It's become cool among young people to garden, to make their own jams -- to produce and not just consume."
View photos of Allmende Kontor below: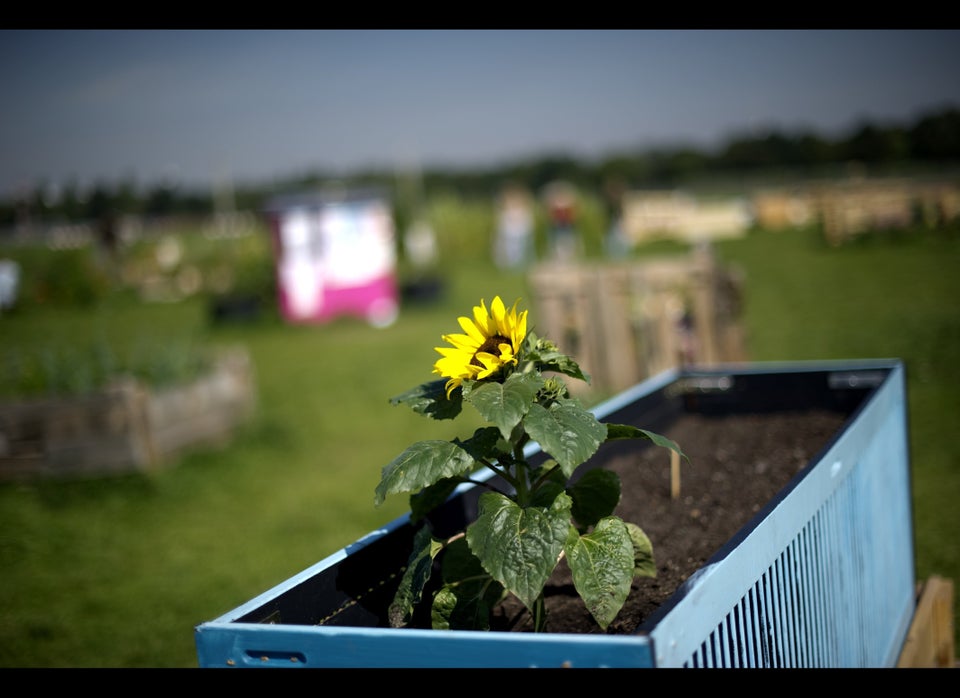 Templehof Garden 2011
Popular in the Community