As the gun control debate drags on in the United States and gun violence continues, Temple University Hospital is teaching Philadelphia residents how to react quickly and save lives after shootings.
The hospital's Fighting Chance program was created in 2016 to train community members in hands-on emergency response techniques to help shooting victims before paramedics arrive.
While tragic mass shootings generally attract newspaper headlines, they aren't as common as smaller-scale gun-related homicides, which have been on the rise in Philadelphia since 2014. There were 233 homicides by firearm in the city in 2015 alone.
"Those kind of ordinary day-to-day shootings aren't what moves us. Those are shootings that are in neighborhoods like this ― on basketball courts or rec centers and that type of stuff ― and nobody's really paying attention to that," Scott Charles, the trauma outreach coordinator at Temple University Hospital, told HuffPost host Alyona Minkovski.
Since the first few minutes after someone is wounded can be critical to their survival, the program teaches Philadelphia residents what to do in such situations. Charles said the life-saving techniques can help a community that has already invested so much in such safety protections.
"We're not coming here and being saviors and saying we're going to save this community that's already been doing that work. We're saying, here are some tools that we have, that we're aware of," he said.
Volunteer emergency nurses and doctors from Temple University Hospital teach a two-hour course that covers basic first aid techniques like applying pressure, using tourniquets and moving the injured. Edward Bell, an ER nurse at the hospital, said the program's organizers hope to make first aid kits more widely available in the area as well.
"We are in the process of trying to get trauma packets together, that'll include bandages, gloves ... and also a tourniquet," said Bell. "And they're going to be placed strategically around the city. In the meantime, all of Philadelphia police officers have a tourniquet on them."
So far, the class is making a real difference for people who live in the Philly area.
"With this we've learned so much and how simple it is to help stop bleeding [and] help save a life, without a doubt," Asteria Vives, a resident who took the course, said.
This video was produced by Liz Martinez and Alyona Minkovski, edited by Terence Krey and shot by Will DeJessa and Brian Bentz.
Related
Before You Go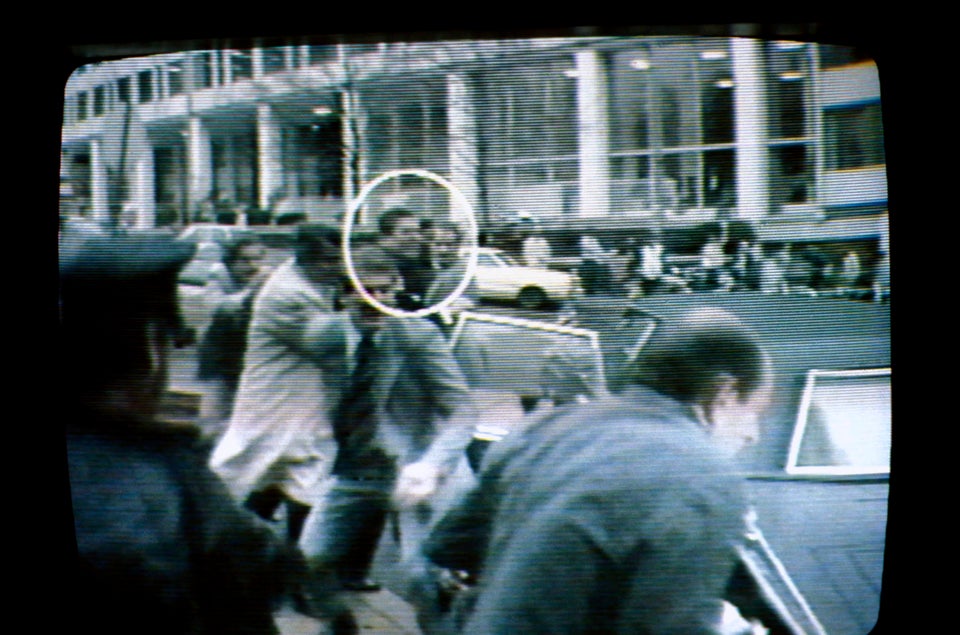 Pivotal Moments In The U.S. Gun Control Debate
Popular in the Community