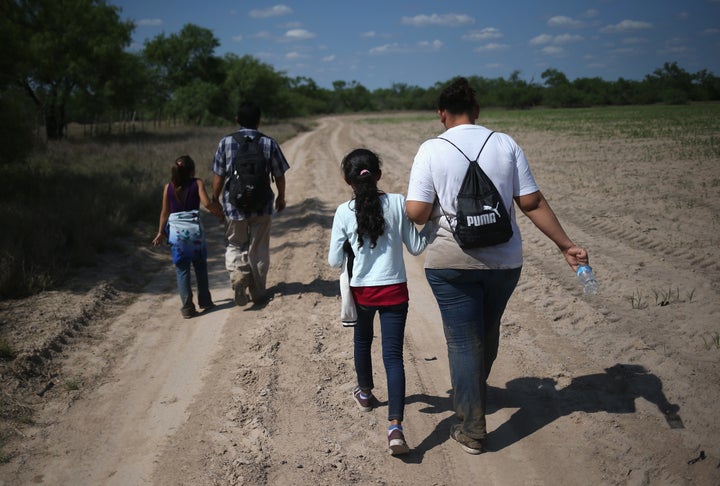 Customs and Border Protection will open a new temporary shelter on Friday in Donna, Texas, to handle a sharp increase in the number Central American families and unaccompanied children crossing into the United States, the agency announced Thursday.  
U.S. authorities have struggled since the summer of 2014 to accommodate an influx of Central American families and children, who often arrive seeking asylum or other humanitarian relief. After rising and falling over two years, the numbers jumped sharply this fall.  
The set of tents and showers at Donna comes in addition to a similar facility that CBP opened last month in the West Texas town of Tornillo, outside El Paso. Each facility can hold up to 500 detainees.
"It got to the point where we simply could not handle the amount of people who were coming here and requesting asylum," said David Higgerson, Laredo field operations director, according to KENS5 Eyewitness News.
Each of the shelters cost about $3.8 million to establish, KENS5 reports.
The number of apprehensions at the border has surged this year, with 46,195 people crossing into the United States without authorization in October ― a figure that includes people who request asylum or other humanitarian relief. That number marks a 41 percent increase compared to the same month last year.
Unaccompanied minors and mothers traveling with their children accounted for more than 19,000 of the new arrivals.
"This effort is designed to minimize the impact to border security operations while fulfilling our humanitarian efforts," Manuel Padilla Jr., commander of the Joint Task Force-West South Texas Corridor, said in a press statement. "We will work closely with all our partner agencies to maintain efficient operations."
Those passing through the shelters are supposed to remain in custody for three days or less.
BEFORE YOU GO
PHOTO GALLERY
How Donald Trump Talks About Undocumented Immigrants