Earlier this month, the American Psychological Association released their annual Stress in America report. Not surprisingly, according to the report, millennials are the most stressed-out generation, followed by Gen X.
Feeling stressed? Below are 10 apps that can make your life easier.
Udemy



Website: Udemy.com
The company's mission is simple: to help anyone learn anything. Something that definitely resonates with me. The research team at Consumer Affairs writes, "Instead of racking up thousands in student debt, Udemy has a pay-as-you-go model that works with most budgets." With Udemy, anyone can affordably learn what they want, when they want. Many courses are free, while countless other valuable classes are under $50.
RadPad



Website: onradpad.com
Looking for a new pad? RadPad provides users with a more transparent process than other alternatives. With RadPad, renters can search for a new place to live and can pay their rent directly through the app. Users are also able to message property owners about listings and can see how long their daily commute will take from the listings. Landlords must also verify their identity and provide at least three photos for each listing.
ActiveHours



Website: activehours.com
In a tight spot and short on cash? Believe me, we've all been there. One thing that should be avoided at all costs is visiting a payday lender. With sky-high interest rates, there's a solid chance that a payday loan will make your situation far worse in the long run. Enter ActiveHours, a startup which allows workers to access their paycheck as they work without charging egregious interest rates. Or interest rates at all for that matter. Users can leave a tip if they want, but that is not required.
GetHuman



Website: gethuman.com
I have used the Get Human website for years and now, the app as well. Get Human provides users with feedback from others about their interaction with companies and which company phone numbers have the shortest wait-times. But, most importantly it provides users with the phone number which has a human on the other end, rather than an automated service.
Gyft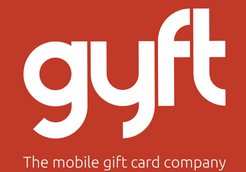 Website: Gyft.com
If you're like me, you receive several gift cards for birthdays and during the holidays. If I carried them with me all the time, the size of my wallet would put George Costanza's to shame. This, not-surprisingly leads to me stashing them away and forgetting about them.
Thankfully, Gyft has helped solve this issue. With Gyft, you now have a mobile gift card wallet- one that fits in your phone, rather than your back pocket. This is because Gyft allows anyone to easily upload, keep track of balances, and redeem gift cards in stores or online. Users can also use Gyft to purchase and send gift cards to others as well.
Dashlane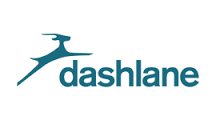 Website: Dashlane.com
Are you dealing with password overload? According to a Harris Interactive poll, 38% of people would rather clean toilets than create another username and password. But don't worry. There's a solution: Dashlane. Dashlane is a password manager and a secure digital wallet. So long are the days of having to think of a strong password. Dashlane can generate a strong password for users in seconds and now allows users to change all passwords at once.

Pocket



Website: GetPocket.com
Several times a day I come across articles which I just do not have time to read that moment. In the past, this led to way too many open browser windows and confusion. Pocket solves this problem. With Pocket, users can save articles, videos and webpages which can even be viewed offline.
Moovit



Website: Moovitapp.com
The Moovit app is great for anyone who uses public transit often and isn't a fan of crowded buses. It provides real-time public transportation information and GPS navigation. The live map allows users to see nearby stops and arrival times, but also the least crowded routes. Moovit does this by combining public transit data from transportation operators with crowdsourced user data.
Waze



Website: Waze.com
I actually found out about this app from a driver with the ride-hailing app driver. The driver raved about it and how it makes it easier for him to get riders to their destination faster. The app saves drivers time and gas money by allowing drivers to crowdsource real-time traffic info and road conditions.
Summon



Website: Summon.com
Summon (formerly InstantCab) is an app that I have been using for a couple years now. The mobile app matches customers needing a ride with a taxi driver or a personal driver and is normally a cheaper option than some of the larger ride-hailing apps. Perhaps the most valuable aspect of Summon is the "Summon Ahead" feature, which offers Bay Area riders transportation to SFO for just $35.