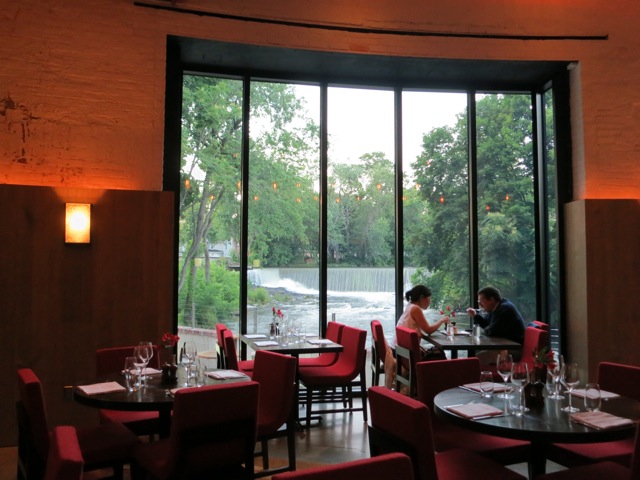 Sometimes, a hotel is just a place to hang your hat. In other instances, stellar rooms or a charming owner puts it on the map. But the following 10 hotels and inns are particularly notable for what's outside -- the inspiring views from one or more windows. In most cases, 5-star luxury accommodations equal the vistas, but you'll find some on this list where the room is incidental to the splendor beyond.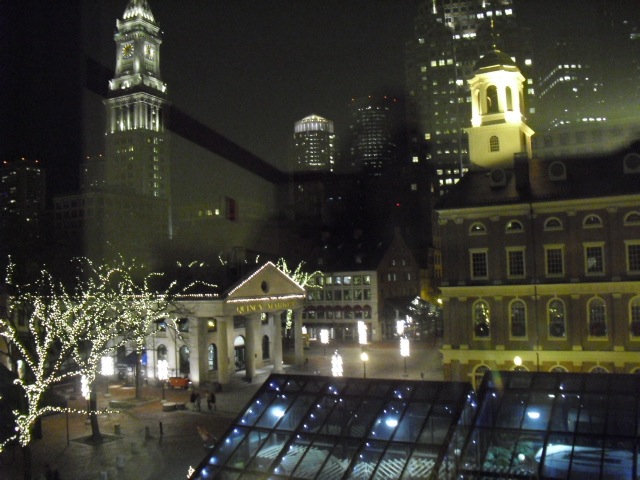 1.Millennium Bostonian Hotel Boston - MA. Right across from historic Quincy Market/Faneuil Hall, the Millennium literally sits atop U.S. history. When the Bostonian Hotel was built 60 years ago, architects were required to preserve a maze of historically significant cobblestone alleyways -- some only a few feet across -- within the building's footprint. They did this by designing three separate structures joined by enclosing skywalks from which visitors can peer below into our nation's past. Ask for Room 442, which gives you dead-on views of the Faneuil Hall and the perfect lavish perch from which to catch street performers. If you're lucky, you'll hear the sweet sound of a saxophone playing The Star Spangled Banner as the sun goes down. Rooms from $370-$1100.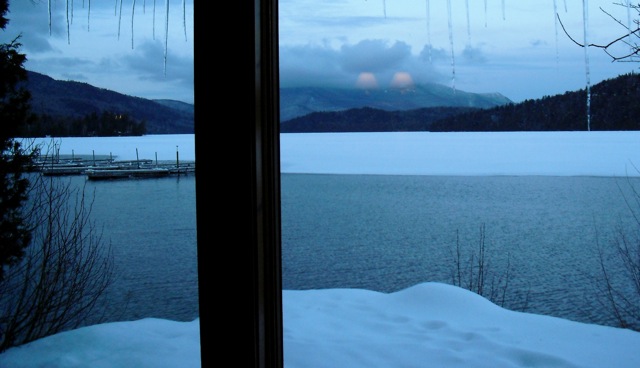 2.Lake Placid Lodge Lake Placid, NY: The very word, "room" is insufficient when it comes to these accommodations. Ask for a lakefront cabin (Owls Head is one of the favorites) and you'll enter your own secluded Pendleton Plaid chamber with singular views of Lake Placid and the High Peaks. Sit in your upholstered rocking chair amidst birch and antler furniture and Zen out to the sight of geese making graceful water landings, or the shadows playing against the mountains at sunset. The pillow-top king bed, made for giants or basketball players, requires a pole-vault ascent, but once in, you won't want to leave. Except perhaps to answer the door for your butler, or for the steam room, dry sauna or inviting soaking tub in the wood-paneled bathroom - with its own picture-window vista onto the lake. Cabins $1200.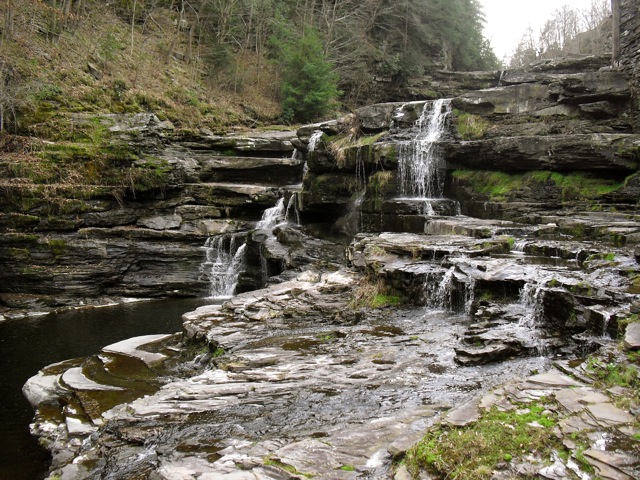 3.Ledges Hotel- Hawley, PA: Guests gasp audibly when they come through the door of this waterfall-side boutique hotel. Reimagined by the high-profile architectural firm, BCJ (who, specializing in notable "adaptive reuse" projects, designed most Apple Stores worldwide) this former glass-cutting factory is set within a multi-tiered gorge (hence the name). Rooms are comfy-contemporary; pale grey walls enlivened by vibrantly colored local art, plump white duvets accented with soft-colored quilts, and sparking new bathrooms with grey ceramic floor, subway tile, glass showers and molded green glass sinks. Ask for a contemporary second floor suite, which is really a second and third floor apartment, as each contains a tight spiral staircase that leads to an open and airy second story bedroom and large bathroom. If you like a soak with transfixing views of the falls from your platform soaking tub and he would rather stand beneath an open rain shower, you can do both and talk to each other at the same time. Rooms $110 - $150 per night, suites $250-$350 include 32" flat screen TV, free wi-fi, free parking, pastries and coffee in the morning.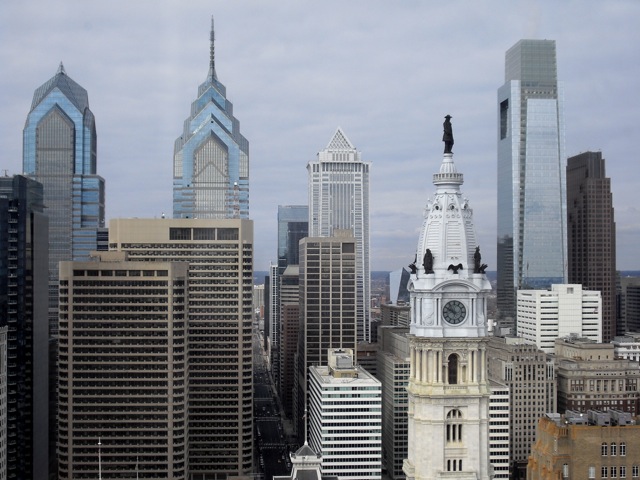 4.Loews Hotel - Philadelphia, PA Built in 1932, what is now the Loews Hotel was the very first "International Style" Modern Skyscraper in the United States. In an era when fussy ornamentation prevailed, William Lescaze and George Howe designed the Philadelphia Savings Fund Society's 36-story 491 ft. tower in a clean-line, contemporary T-Shape to allow for maximum light. Loews opened the building as a hotel in 2000, renovating office space into light and airy rooms. In 2012, rooms were refreshed to reflect the modernist era; whites and grays with punches of color, trim furniture and great city views. Ask for a room on a high floor facing City Hall. You'll be rewarded with an unobstructed panorama of much of Center City, including the 37 ft. statue of William Penn that tops the city's most magnificent Second Empire Style municipal building. Rooms $219-$400.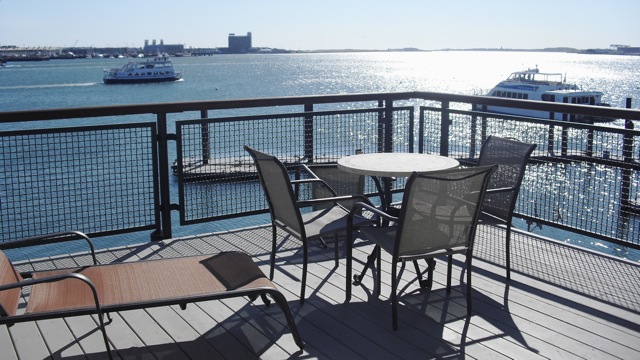 5.Boston Yacht Haven Inn and Marina, Boston MA; Just a swan dive away from Boston Harbor, you'll be privy to ferries gliding by your sundrenched room and private deck. Boston Yacht Haven, you see, is not just an inn; it's a marina, as well. Large plush rooms come dressed in nautical colors and accessories, with sinkable dreamy bedding. Ask for a corner suite, with picture windows on two sides and decks with lounge chairs. Yacht Haven is an official "find" -- and I'm hoping there will be a place for me after the public discovers it. $225-$450 per night includes continental breakfast, free parking, free wi-fi.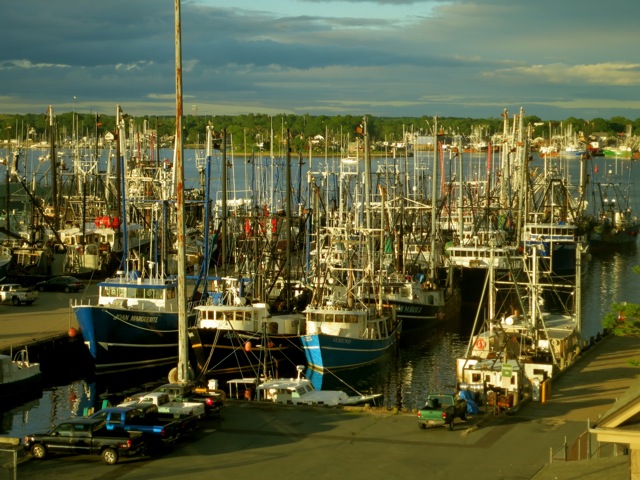 6.Fairfield Inn and Suites, New Bedford, MA This new hotel hard by the working docks took a big leap of faith when it opened several years ago. Now, rooms are nearly 100 percent occupied in season, because more and more tourists who are traveling to Boston or the Cape or who come off the high-speed Vineyard Ferry across the street are choosing to stay overnight. With helpful friendly staff, this chain hotel feels more like a B&B. Ask for a room facing the commercial fishing fleet. By virtue of its scallop industry, New Bedford is the most profitable fishing port in the country, and watching the ships coming and going in the harbor from your room is unexpectedly thrilling. Rates - $109 to $249 - vary with size of room and season includes wi-fi, hot breakfast, parking, tea and coffee 24/7, and complimentary shuttle.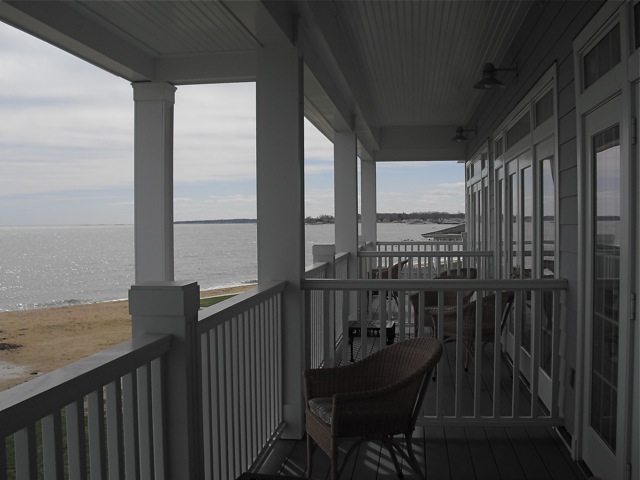 7.Madison Beach Hotel, Madison, CT. The employees at this newly renovated luxurious, sandy beach set boutique hotel are some of the friendliest you'll ever encounter. This eager-to-please attitude begins curbside with smiling valets, and continues throughout your stay. All 33 over-sized rooms (large enough for a family of four) face Long Island Sound, incorporating gleaming white plantation shutters that slide open to reveal private beachfront balconies. Décor is beachy-keen, with accessories one would expect in a luxury hotel; flat screen TV, free Wi-Fi, cloud-like bedding and gleaming glass showers. Rooms $225 - $450 depending on season include free parking, free wi-fi.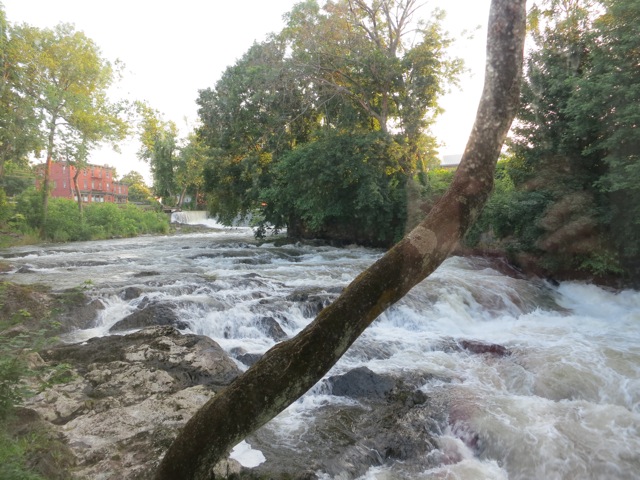 8.Roundhouse at Beacon Falls, Beacon, NY Opened in 2012 in a former dye-works factory, The Roundhouse has elevated Beacon lodging to sophisticated opulence. Ask for Room 101. You will not want to leave. A corner suite, you are surrounded by cascading water as the raging creek within 15 feet of all six windows makes its dogleg turn; spraying mist into the air, splaying froth over boulders. The afternoon sun plays off leaping waves. It's a tranquilizer unlike any other and even if you never leave the off-white minimalistic room - which includes a bathroom with a soaking tub and exposed stone rain shower the size of a small waterfall - you'll be happy. Waterside suites in the $750 range include brought-to-your-door French Press coffee and pastries.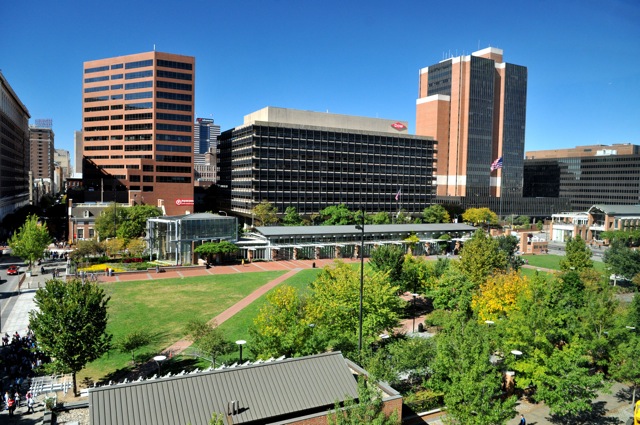 9.Hotel Monaco, Philadelphia, PA. As a Kimpton Hotel, the Monaco has quirkiness in spades as Kimpton Hotels are known for over the top service, oddball and "ahhh" inspiring décor and fun atmosphere. One added benefit - The Monaco is the only hotel right on Historic Independence Mall, directly across from The Liberty Bell. The Lobby aka Living Room is a mélange of wild colors. Hundreds of calligraphy brushes in various sizes form a still life on the Lily Pulitzer Pink wall behind two Chinese writing desks that serve as the reception area. Rooms are equally whimsical; Chinese red lacquer bureaus, mustard-yellow doors, Victorian black and white wallpaper with Liberty Bell motif, blocky floral prints; it's mismatched till it works. Ask for an Independence National Park view room, from which you can watch the sun set over the very spot where our Declaration of Independence was signed. Rooms and suites from $179-$510 depending on season, includes complimentary wi-fi, wine hour, and morning coffee and tea.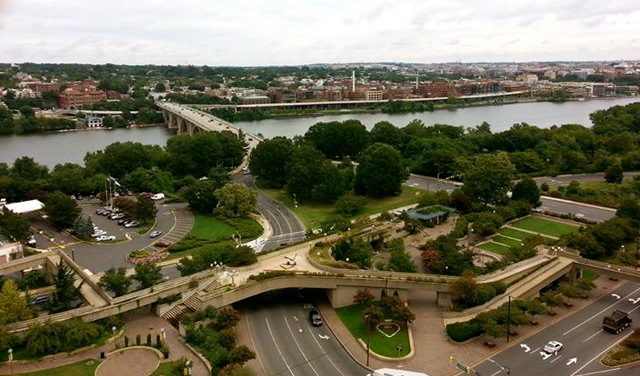 10.Holiday Inn Rosslyn, Arlington, VA. Though short on 5-star luster you'll find clean decent rooms with heavenly bedding and some of the most outstanding views of the Potomac River, Key Bridge, and Washington DC beyond. Ask for a King Suite on a higher floor facing the Potomac, and you'll enjoy knockout views from two, count them, two balconies! Rooms include complimentary parking and wi-fi and start at $90 per night, King Suites at $120.
For more about these hotels and what to do when you get to each one, check GetawayMavens.com, your "Offbeat Northeast" experts.
Related