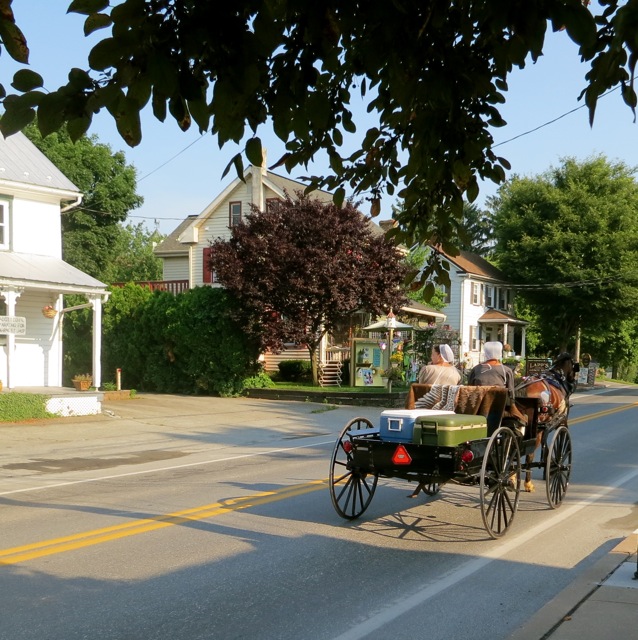 Most tourists come to Lancaster County, PA to get a glimpse of horse-driven buggies, bearded men and bonnet-clad women; the Amish and other Pennsylvania Dutch who still farm with ox and plow. But there's so much more to this region of PA, so the next time you visit, sure, shop for quilts and twig-bent rocking chairs, but try out some of these lesser known attractions and restaurants as well.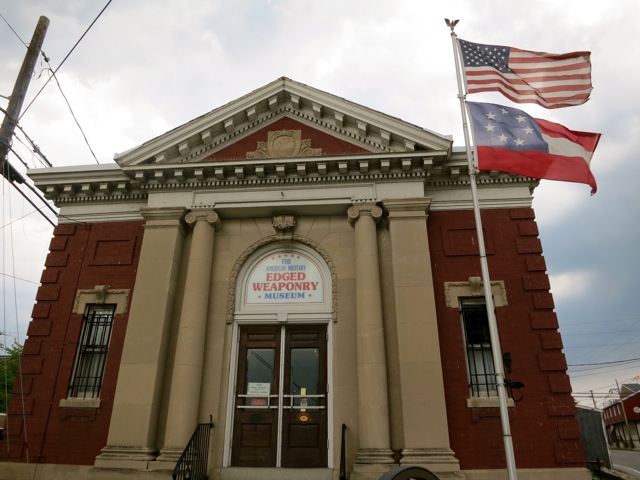 1.American Military Edged-Weaponry Museum, Intercourse. This is where the spouses who are not into shopping end up, admits owner/curator Larry Thomas who has been collecting rare knives since High School. Perusing cases full of meticulously documented edged weapons and rare guns, find the personal sword of "The Great Ghost of the Confederacy" -- Col. Mosby -- the only Confederate officer who never surrendered and was stripped of his citizenship (he was later pardoned by President Grant), a rare WWII Bazooka, a 13-stamp-part "Grease Gun," and an attention-grabbing assemblage of "spy" knives including Coin Knives, Pencil Daggers and real pen penknives. May-Nov, Mon-Sat 10am-5pm, $5 adults, $2.50 kids.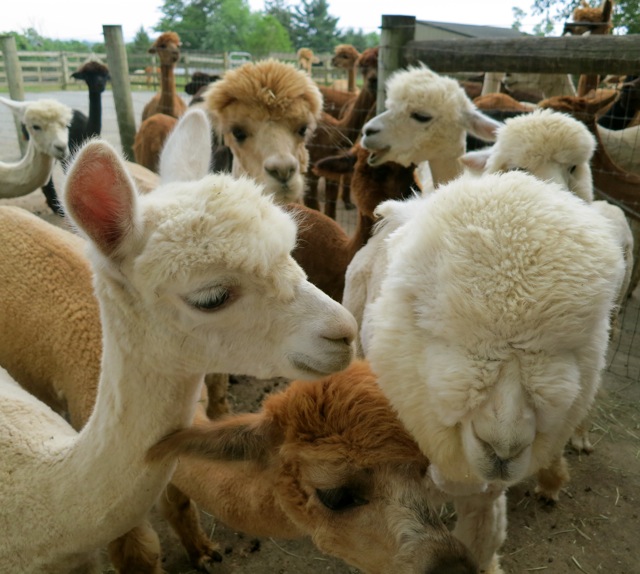 2.Eastland Alpacas, Mt. Joy. Sue and Kevin Zurin raise, shear and sell one of the cutest animals on the planet; the peaceful, achingly sweet, saucer-eyed alpaca. What happens when you see 120 of these registered, micro-chipped sweeties all in one place? Sheer bliss. I don't know -- there's just something about being around all this cuteness that generates a natural high. Call or email for tour or appointment (though drop-ins are ok for on-site store), donation only, 10am-4pm is the best time to come.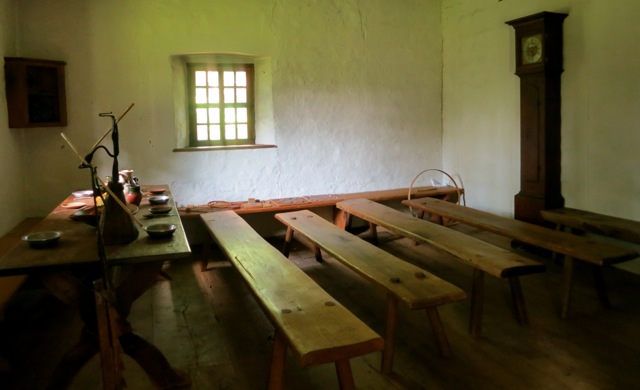 3.Hans Herr House and Eastern Woodland Longhouse. Built in 1719, the Hans Herr House is the oldest building in Lancaster County, and the oldest Standing Mennonite Meeting House in the USA. Costumed interpreters take you through the house where you'll find a rare intact "Immigrant's Trunk" made of wood and iron, which was generally burned and then smelted for farm-tools and incredibly, the original staircase to the attic. New to this property is the 62 ft. long 20 ft wide Native American Longhouse, constructed here to offer visitors a glimpse of this land's history prior to and during the early years of European settlement. Let's just say, with the construction of this representative Longhouse, relations between settlers and Native Americans have come a long way. April -Nov. Mon-Sat. 9am-4pm; one house $8, two houses $15. Check website for tour times.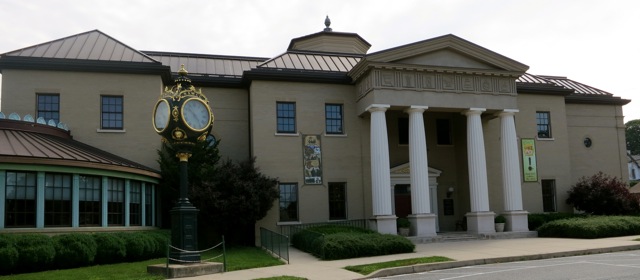 4.National Watch and Clock Museum, Columbia. Punch your souvenir ticket into a Time Clock then walk through a time portal. From Stonehenge and Sundials to ultra-modern timepieces, this museum is one cool way to "pass" time. One highlight of the museum is the 11 foot tall "Monumental Clock" -- advertized as "The Eight Wonder of the World" as it made its way around the country in the 1870's and '80s. Run with weights and bellows, it features religious and Revolutionary War characters emerging from slapping doors at given times. You can see a full run of all of its features on the hour. Open Tues-Sat 10am. From Dec - March, closes at 4pm, April-Nov, closes at 5pm with additional Sunday hours from 12-4.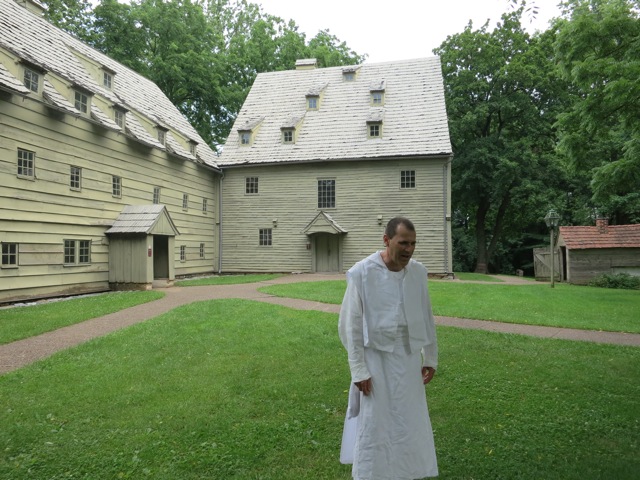 5.Ephrata Cloister, Ephrata. In 1737, Conrad Beissel, a restless albeit charismatic German immigrant, striving, some would say, to just be left alone in the Pennsylvania woodlands, cobbled together a type of Immediate-Messianic religion with Saturday Sabbath, Vegetarianism, and Celibacy as central tenets. He built the largest buildings west of Philadelphia -- some that still stand today -- to house followers. With celibacy as core value, it's not too surprising that this group died out rather quickly, but it's fascinating to discover why so many would put up with such severe privations -- one meal of fruit and nuts per day, constant prayer, even in the wee hours and hard, cold accommodations. Take the 45-minute tour through the dorm-like Sister House and your appropriately dressed guide will discuss a typical day and then allow you to try out one of the beds; an 18" wide plank of wood complete with a wooden block pillow. Severe perhaps, but it beat homelessness and abuse. Mon-Sat. 9-5, Sun Noon - 5pm, $10 adults, $6 kids.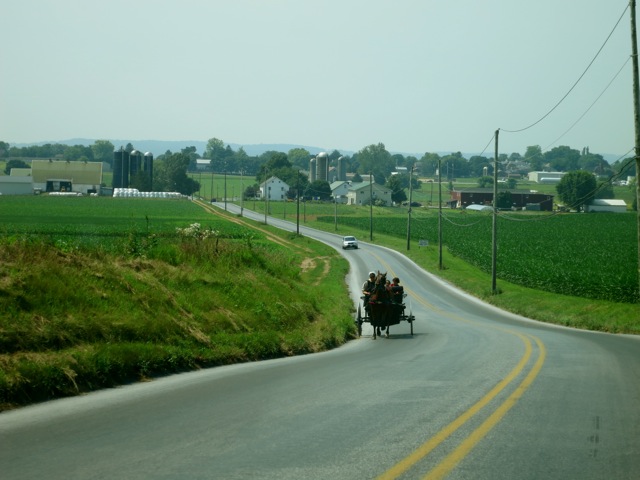 6.Amish Experience VIP (Visit-In-Person) Tour. Who says all Amish want to keep to themselves? So exclusive, only 14 people are allowed on this tour van each night, the VIP (Visit In Person Tour) makes a stop at an Amish workshop, a farm and a home each weekday night in season allowing for hearthside conversations about their way of life. Though some stereotypes are true (Amish do not want to be photographed), others are not. They do not live a Medieval lifestyle -- Amish homes are quite modern (its amazing what batteries and compressed air can power), with indoor plumbing and large kitchens the envy of many "English." Mid-June-Oct, Mon-Fri -- 5pm-8pm, $50.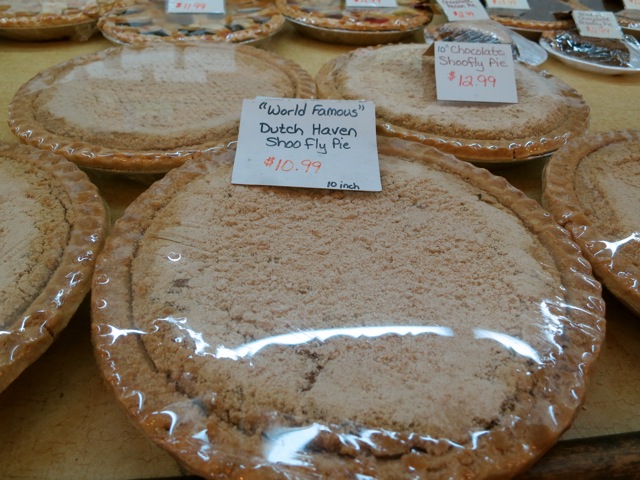 7. Buy Shoo-Fly Pie at Dutch Haven, Ronks. You can't miss this place. It's got the big windmill on the roof, and looks like a coach-bus trap. But looks can be deceiving. Dutch Haven sells more Shoo-fly Pie than all other bakeries in Lancaster combined. Why? Because it's awesome. Forget what you think about that gooey, tooth-hurting-sweet stuff you thought was Shoo-fly pie. No nuts, fruit, or dairy, these pies can stay on your counter for two weeks and in your fridge another two; and at $10.99 per pie, a perfect souvenir.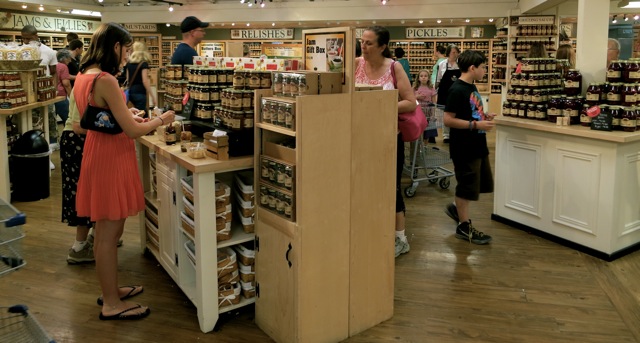 8.Buy homemade Pepper Jam, the "Caviar of Lancaster County," at Jam and Relish Kitchen in Kitchen Kettle Village. Over a million jars of jams and jellies (90 varieties) per year are made by hand in old-fashioned kettles, the same kettles purchased by Pat and Bob Burnley, who began their business in their garage right here 60 years ago. Watch industrious Amish girls -- who learned to can from their mothers at home -- bustling about in the center kitchen, just don't take pictures of them. What you CAN do, however, is sample from the myriad jars that abound in the store. In fact, there are folks who visit JUST to eat, and don't buy anything.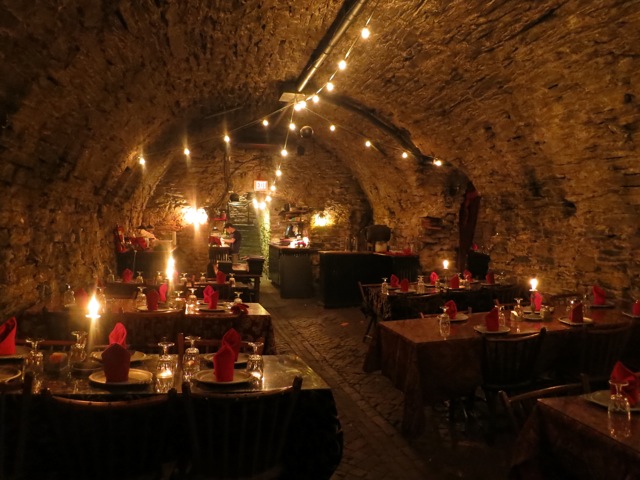 9.Have a pint and fine meal at Bube's Brewery, Mt. Joy. When Adolph Coors and Alois Bube immigrated to the US, like hundreds of their countrymen they brought their German beer-making skills with them. Coors, of course, went west to Colorado, but Bube stayed in Pennsylvania, opening this still-standing brewpub. This is the only place in the country where you'll find remnants of medieval beer-making technology -- the way lager was made before the Steam Engine and Industrial Revolution changed the culture forever. "This building -- built over a cave used for refrigeration -- could stand in for one built in 1489," says owner Sam Allen. In fact, it's the only pre-industrial brewery in the USA still brewing. Book a table in the candlelit Catacomb Restaurant -- far beneath the earth, it's the ultimate cool date night spot.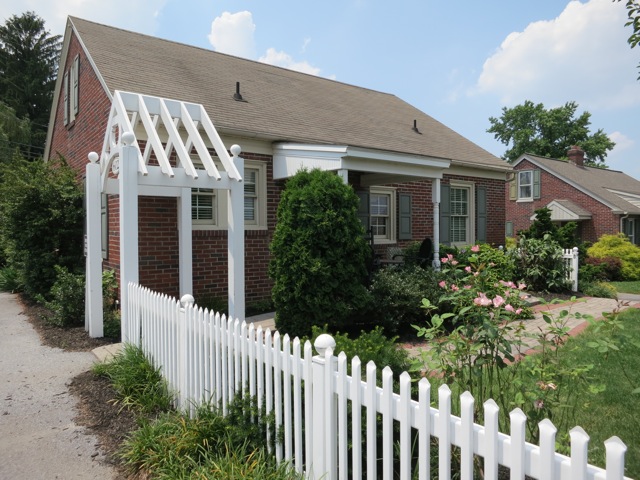 10.Stay overnight at the Inn at Kitchen Kettle Village. A variety of rooms here, nestled among shops and streets of this shopping complex, are surprisingly upscale with reasonable rates and genuinely warm and thoughtful service, down to the complimentary travel mugs that can be refilled for free any time of day throughout Kitchen Kettle Village. If you prefer your own "cottage," but care less that the room itself is somewhat plain, choose a Cottage room. For the best luxury bang for your buck, the rooms over the Quilt Shop building are unexpectedly swanky. Ask for 902; a two-level charmer with couches and flat screen TV downstairs and a leather reading chair, subtle greens and ecru pallet, a big, sponged-wall bathroom and, like every single room here, features a quilt made lovingly by someone nearby. In the morning, order your complimentary breakfast in the Burnley's former home -- Kling House. Chances are, you'll meet the famous Pat Burnley, now in her 80's, who likes to greet guests in what was once her living room. Rooms and suites, $139-$179 include home cooked breakfast, travel mugs (with complementary coffee fill-ups throughout the day), wi-fi and parking.
For lots more Offbeat recommendations about what to see and do and where to eat and stay in Lancaster County and the rest of the Northeastern USA, check out GetawayMavens.com.
Related