Recently a professor friend mentioned the possibility of offering a new course using fiction to teach about terrorism. I perked up immediately because my own short story collection Brick Walls: Tales of Hope & Courage from Pakistan contains one story about a terrorist cell. In it, a depressed and unemployed young man Faisal falls into the hands of a religious organization with nefarious goals. It's the most popular and most-talked about story in the collection and has received praise for its nuanced portrayal of terrorists.
The use of fiction to tell important - real - stories is close to my heart. The key of course, is to discuss topics as serious and prevalent as extremism and terrorism without resorting to media stereotypes. Research suggests that extremist Muslim men - preferably bearded, extremist, and uncaring - forms the bulk of media portrayals, be they film, television or news. One study found that more than 90% of entertainment media utilize such stereotypes of terrorists, which leads to problematic and over-simplified discussions of this important topic at every level including entertainment, politics and culture.
Fiction, then, has a unique advantage to shatter stereotypes about terrorism provided they are written by and about Muslims themselves, or at least writers who are very familiar with the nuances and complexities of the Muslim world. Like Brick Walls, novels and collections can bring us stories that are fictional but based on reality that many Americans don't know much about. Here are ten books, old and new, novels and memoirs, that can open your eyes to the reality of terrorism and extremism.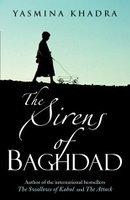 The Sirens of Baghdad by Yasmin Khadra
The third novel in Yasmina Khadra's bestselling trilogy about Islamic fundamentalism has the most compelling backdrop of any of his novels: Iraq in the wake of the American invasion. A young Iraqi student, unable to attend college because of the war, sees American soldiers leave a trail of humiliation and grief in his small village. Bent on revenge, he flees to the chaotic streets of Baghdad where insurgents soon realize they can make use of his anger.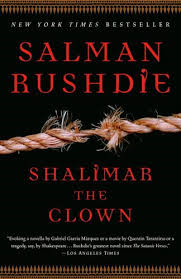 The Shalimar Clown by Salman Rushdie
This is the story of Maximilian Ophuls, America's counterterrorism chief, one of the makers of the modern world; his Kashmiri Muslim driver and subsequent killer, a mysterious figure who calls himself Shalimar the clown; Max's illegitimate daughter India; and a woman who links them, whose revelation finally explains them all. It is an epic narrative that moves from California to Kashmir, France, and England, and back to California again.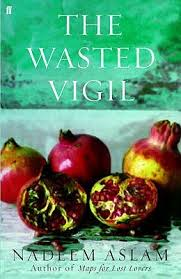 The Wasted Vigil by Nadeem Aslam
This is the story of five seemingly unconnected lives set in contemporary Afghanistan: Marcus, an English expat who was married to an outspoken Afghani doctor; David, a former American spy; Lara, from St. Petersburg, looking for traces of her brother, a Russian soldier who disappeared years before; Casa, a young Afghani whose hatred of the Americans has plunged him into the blinding depths of zealotry; and James, an American Special Forces soldier.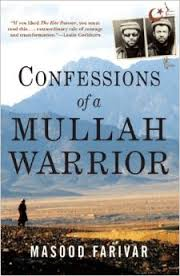 Confessions of a Mullah Warrior by Masood Farivar
In this dramatic and timely memoir, Farivar draws on his unique experience as a native Afghan, a former mujahideen fighter, and a longtime U.S. resident to provide unprecedented insight into the recent collision between Islam and the West. He paints a vibrant portrait of his family and his nation's history, exposes the world of militant Islam by taking us deep inside the madrassas, vividly recounts his experiences on the battlefield at Tora Bora and elsewhere, and movingly conveys the culture shock of a Muslim living in contemporary America.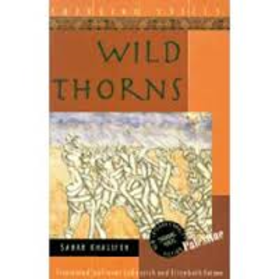 Wild Thorns by Sahar Khalifeh
Wild Thorns is a chronicle of everyday Arab life in the Israeli-occupied West Bank and Gaza Strip. A young Palestinian named Usama returns from working in the Gulf to support the resistance movement. His mission is to blow up buses transporting Palestinian workers into Israel. With its panorama of characters and unsentimental portrayals of everyday life, Wild Thorns is the first Arab novel to give a true picture of social and personal relations under the Israeli occupation, and how oppression shapes desperation and extremism.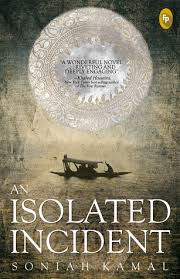 An Isolated Incident by Soniah Kamal
Set in Afghanistan and America, it is the story of Zari Zoon, a vivacious girl from Kashmir, and a young man Billy Nabi, who inadvertently ends up in an Afghani terrorist training camp. An Isolated Incident is a story of haunting memories and yearnings of a home lost, of a faith continuously tested and questioned and of a love that survives against all odds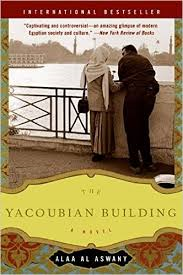 The Yacoubian Building by Alaa Al Aswany
All manner of flawed and fragile humanity reside in the Yacoubian Building, a once-elegant temple of Art Deco splendor now slowly decaying in the smog and bustle of downtown Cairo: a fading aristocrat and self-proclaimed "scientist of women"; a sultry, voluptuous siren; a devout young student, feeling the irresistible pull toward fundamentalism; a newspaper editor helplessly in love with a policeman; and a corrupt and corpulent politician, twisting the Koran to justify his desires.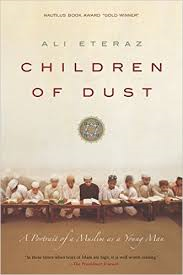 Children of Dust by Ali Eteraz
Ali Eteraz's award-winning memoir reveals the searing spiritual story of growing up in Pakistan under the specter of militant Islamic fundamentalism and then overcoming the culture shock of emigrating to the United States. This is not only for people who are interested in Pakistan or Islamic issues, but for anyone looking for a compelling personal story.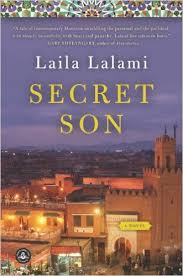 Secret Son by Laila Lalami
Raised by his mother in a one-room house in the slums of Casablanca, Youssef El Mekki leaves his home to live a life of luxury with his father, until a reversal of fortune sends him back to the streets and his childhood friends. Trapped once again by his class and painfully aware of the limitations of his prospects, he becomes easy prey for a fringe Islamic group.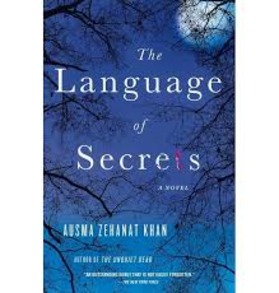 The Language of Secrets by Ausma Zehanat Khan
The second novel in the series, The Language of Secrets takes mystery and thriller to a different level, discussing faith and extremism in surprisingly nuanced terms. Canadian Muslim detective Esa Khattak and his partner Rachel Getty investigate an unsuspecting mosque which houses a terrorist cell. By exploring the complexity of the Islamic world, and the reasons for extremism, Khan elevates her second novel above the general run of detective fiction.
Related
Popular in the Community