OKLAHOMA CITY (AP) — Someone drove up a ramp near the Oklahoma Capitol steps overnight and into a disputed granite monument of the Ten Commandments, smashing it to pieces in an apparent act of vandalism, authorities said.
Oklahoma Highway Patrol Capt. George Brown said the person abandoned the car and fled the scene after destroying the monument Thursday night, and that investigators are searching the sedan for clues. He said he didn't know if there were any witnesses, but that investigators are reviewing security video.
The 6-foot-tall monument was erected in 2012 with the blessing of Oklahoma's conservative Legislature. The American Civil Liberties Union of Oklahoma has been suing to have it removed, arguing that it violates the state constitution and could be seen as a state endorsement of a religion.
"We consider this an act of violence against the state of Oklahoma," said Republican state Rep. Mike Ritze, of Broken Arrow, whose family spent nearly $10,000 having the monument erected. "We are obviously shocked and dismayed, but we're not discouraged," he said, vowing to have it rebuilt.
Gov. Mary Fallin called it an "appalling" act of vandalism and volunteered to help raise private funds to restore it.
The ACLU sued on behalf of a Norman minister and others who allege the monument's location violates the state constitution's ban on using public property to support "any sect, church, denomination or system of religion."
A judge ruled last month that the monument does not violate the state constitution, and ACLU attorneys filed an appeal with the Oklahoma Supreme Court.
Ryan Kiesel, the ACLU of Oklahoma's executive director, said he and his clients are "outraged" that the monument was vandalized.
"To see the Ten Commandments desecrated by vandals is highly offensive to them as people of faith," Kiesel said.
The monument's placement has led others to seek their own on the Capitol grounds, including a satanic group that earlier this year unveiled designs for a 7-foot-tall statue of Satan. Other requests have been made from a Hindu leader in Nevada and the satirical Church of the Flying Spaghetti Monster.
Before You Go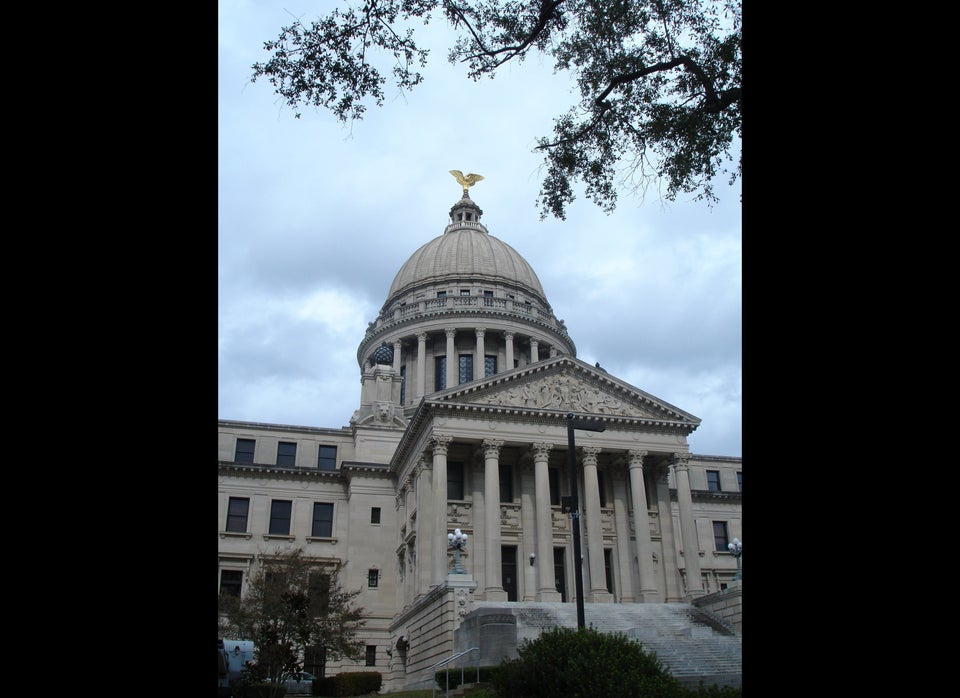 Top 10 Most and Least Religious States
Popular in the Community