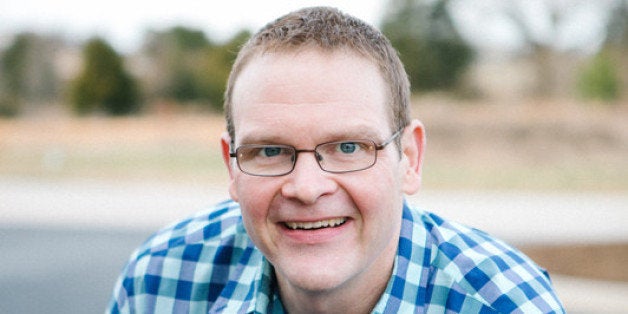 GREENVILLE, S.C. (RNS) A Baptist minister is in hot water after preaching a sermon that called the Ten Commandments sayings or promises rather than mandates.
In his Christmas Eve message, Senior Pastor Perry Noble of NewSpring Church, which regularly has more than 32,000 worshippers at 11 campuses across South Carolina, told congregants that no word for "commandment" exists in Hebrew, the Old Testament's original language.
"Instead of Ten Commandments that you have to keep if you're going to be a follower of Jesus, they're actually 10 promises that you can receive when you say yes to Jesus," Noble said.
He then proceeded to rephrase each of the commandments as a promise. The first commandment, "You shall have no other gods before me," became "You do not have to live in constant disappointment anymore."
Noble told his far-flung congregation that he believed his topic was given by God for a specific people whose struggles over their inability to keep the Ten Commandments were preventing them from "saying yes" to Jesus.
But the president of the South Carolina Baptist Convention said Noble had better reassess his position or reassess his affiliation with the state's Southern Baptist churches.
"His 2014 Christmas Eve message and his theological position in that message are evidence of continued problematic positions and statements that are inconsistent with the beliefs of South Carolina Baptists," the Rev. Tommy Kelly said last week in a statement published in the denomination's statewide newspaper, The Baptist Courier. Kelly is pastor of First Baptist Church in Varnville, S.C., in addition to heading the first state Baptist convention organized in the U.S.
After a backlash on social media and among bloggers, on Jan. 9 Noble wrote in his own blog that he had misunderstood what a teacher in Israel had told him: Hebrew does have a word for "commandment." He apologized for his error.
"Regardless of what Bible scholars and Hebrew-speaking Christians in Israel believe the list of God's 10 points in Exodus should be called — I have heard conflicting positions — the points themselves are clearly written as imperatives," Noble wrote.
"In no way was I deliberately trying to mislead or deceive anyone. I simply recalled a conversation I had, … looked back at my notes and taught the message," he wrote. "I now realize I should have put way more time into doing research."
But Kelly, who acknowledged Noble's apology, sent out his message a week later. Neither he nor Noble could be reached for comment.
NewSpring Church makes little public display of its affiliation with the Southern Baptist denomination. Based in Anderson, S.C., the church features live, professional-quality contemporary Christian music and Noble's sermons in lifelike big-screen video at remote locations.
Noble, a native of Easley, S.C., who preaches in a conversational guy-next-door style, uses humor as well as high-tech visual aids and elaborate stage settings as backdrops for his sermons. He called the backlash from his sermon intense.
The day before his apology, he posted this on Twitter and Facebook: "If those who are angry at what I said about The 10 Commandments were actually following all 10, the world would be such a better place!"
"I have had to endure people making assessments about my life and ministry based upon one message I preached," he later wrote in his apology. "It was wrong."
So far, the apology doesn't appear to have appeased Kelly, but no overt measures have been taken to kick Noble and NewSpring out of the state Baptist convention.
"All church leaders must take seriously their responsibilities to present well-thought and biblically based sermons and teaching that come from God's infallible, inerrant Word and lead the lost to Christ," Kelly wrote, urging pastors "to treat their individual ministry settings as a sacred trust."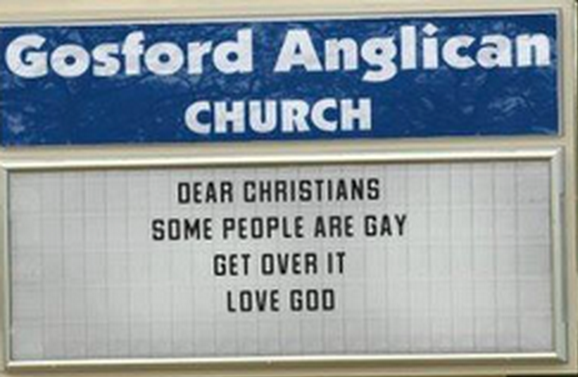 Controversial Church Signs
Popular in the Community