With 10 days on the ground in southern Africa, we began our trip with a safari not in Chobe or Kruger, but in Zambia's South Luangwa. It's not the first place most people think of when they picture an African safari. Yet, it's home to a rich set of flora and fauna, and also the origin of the walking safari.
After a nine-hour bus ride from Lusaka to Chipata and another two hours from Chipata to Mfue, we arrived at Jackalberry Safaris on Sunday mid-morning, just barely escaping the oncoming heat of the afternoon. Our accommodations for the next three nights consisted of a tent, a communal bathroom area, and a poolside bar nestled alongside the winter Luangwa River.
Our itinerary was simple. The first day started off with an afternoon drive that transitioned into a night drive as the sun lazily slid below the distant horizon. The second day found us awake at 5:30 in the morning, with the moon and stars just starting to fade into the early morning sky. After a four-hour drive, we found respite in the shades of our camp, followed by an afternoon walking safari as we tracked the footprints of two female lions and their cubs. The next morning we set off again into South Luangwa National Park, but not to return until well past sunset. Driving a few hours deep into the depths of the park where the vegetation was barely recognizable compared to what we saw earlier on, we parked under the shelter of a tree for a two-hour siesta. As each of us drifted off to sleep, around us were elephants, impalas, and giraffes feeding on the open field grass or rolling around in the mud. Finally, on our last morning, we took a short drive into the Cathedral Mopane Forests, whose barren trees left with me a feeling like I was in some strange fantasy world. After parking next to the Kakumbi Salt Pan, we had breakfast as we watched the birds and giraffes eat theirs.
With the safari completed, we found ourselves heading south towards South Africa's Cape Town. I didn't think love at first sight existed, but upon laying eyes on Cape Town, I was head over heels. I've been to my fair share of cities, but Cape Town was the first to capture my sustained attention. Its beauty lies in the elegance lent to it by the waters of Table Bay and the stature of Table Mountain's formidable presence. We did the usual touristy things, but we did it our own way. Sitting in our rental car, I shifted into drive and reoriented my perspective towards the left side as we drove along Chapman's Peak Drive, a 9km route that curves between Noordhoek and Hout Bay. My eyes constantly shifted from the road to the Atlantic ocean on our right to the mountains rising above us on the left. Our destination was the Cape of Good Hope, but we wound up making a pit stop at the Food Barn in Noordhoek to grab a coffee and pastry.
As a self-proclaimed foodie, I would be amiss if I didn't mention Greenhouse and the Potluck Club, both restaurants that should be on any traveler's and local's hit list. Greenhouse offers two tasting menus that will have your taste buds clamoring for more (at U.S. prices). We ended up here by accident, with a reservation for the Conservatory (on the same property), but deciding to switch for no other reason except because our whim told us to. The Potluck Club will equally excite and delight, but at about half the price of what it would cost in the States. Early reservations for both are suggested - we just got lucky.
Note: I have not received nor will I receive (non)monetary incentives for including any of the merchants mentioned in this article.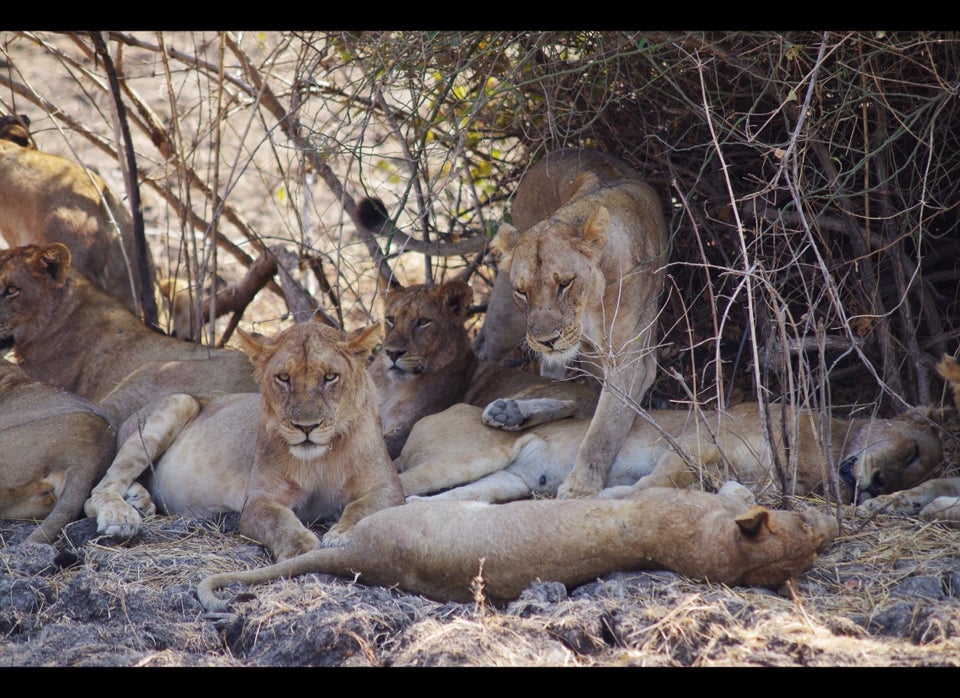 Zambia and South Africa in 10 Days