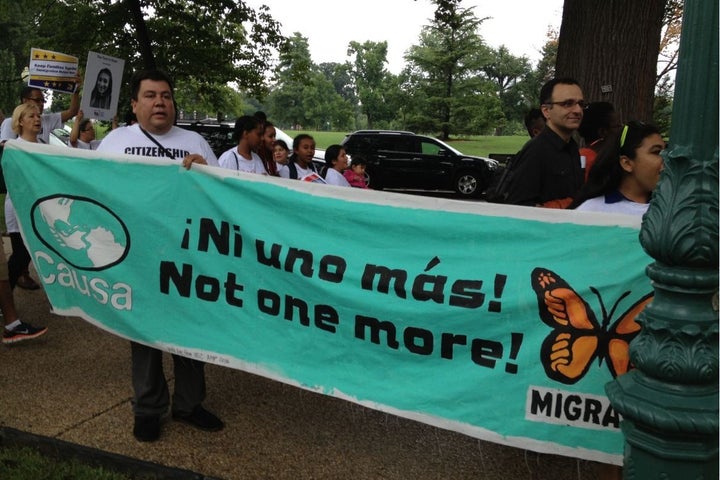 Resistance to unjust government action is the duty of all people who care about human rights.
Here are ten recent examples of how people are directly resisting.
One. Blocking vehicles of Immigration and Customs Enforcement. A coalition of undocumented immigrants, faith leaders and other allies blocked a bus in San Francisco which was full of people scheduled for deportation. Other buses were blocked in Arizona and Texas. People blocked streets outside of ICE facilities in Los Angeles.
Three. Cities refusing to cooperate with immigration enforcement and targeting. Hundreds of local governments have policies limiting cooperation with immigration enforcement.
Five. Churches sheltering and protecting immigrants scheduled for deportation in their sanctuary. Over a dozen churches are already doing this with hundreds more considering sanctuary. The Episcopal Diocese of Los Angeles declared itself a Sanctuary Diocese in December 2016 and pledged to defend immigrants, and others targeted for their status.
Eleven. Social self-defense. Jeremy Brecher pointed out that decades ago communities in Poland organized themselves into loose voluntary networks called Committees for Social Self-Defense to resist unjust government targeting. This opens resistance in many new forms in addition to the ones identified above including: setting up text networks for allies to come to the scene of ICE deportation raids, to document and hopefully stop the raids; identifying and picketing homes of particularly aggressive ICE leaders; providing medical, legal and financial assistance to help shelter people on the run from authorities; and boycotting businesses and politicians that cooperate with ICE.