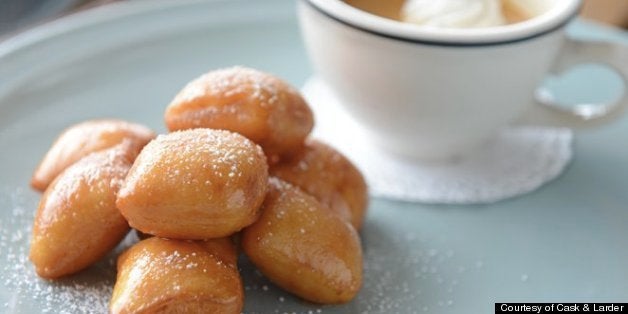 I'll be the first to admit -- When it comes to Orlando, Disney is the first, and other than Universal, pretty much the only, thing that pops into my head. So if spinning teacups and a haunted mansion are not what's on my mind, then Orlando is certainly not what comes to my mind.
Turns out, that's more than just a little oversight on my part. In fact, as Julia Roberts so famously said in Pretty Woman, it's a "Big Mistake. Big. Huge." Orlando is actually quite the foodie town, with chef-driven menus and farm to table restaurants. So, if the mouse is the only thing you're going to Orlando to see, well, you're missing out.
Here are 10 foodie surprises you'll find in Orlando:
1. Six distinct dining districts
Orlando is home to six specific dining areas: Winter Park, Restaurant Row, Downtown, Disney/Lake Buena Vista, Universal Resorts Citywalk, and the Convention area. Of course, they have plenty going on outside the lines too, including clever food trucks, jewel box-like treasures like K Restaurant and the Vimi, where foodies will find a neighborhood packed with Vietnamese, Korean, Thai and Chinese fare.
2. James Beard Nominated Chefs
Believe or not, Orlando is also home to a number of James Beard nominated chefs, including James and Julie Petrakis (Ravenous Pig and Cask, Larder); Kevin Fonzo (K Restaurant); Scott Hunnel (Victoria & Albert's); and John Rivers (4Rivers Smokehouse). And, just to make it "official," in December 2012, Zagat released an Orlando City Guide that proclaimed that Orlando's dining scene "has arrived."
3. Chickens that lay colored eggs
Lake Meadow Naturals is a local egg farm, supplying a number of Orlando restaurants with their chicken, duck, turkey, goose, quail and partridge eggs. The animals are all fed an exclusively vegetarian diet with no animal by-products and are raised in "stress-free" conditions. Most of the chicken eggs have a brown shell.

But the Aracauna lays various shades of blue and green eggs with the occasional light pink. Can you say easy insta-Easter? Tours are offered to the public throughout the week and there is a farm store on property where you can buy all of Lake Meadow Naturals' goodies.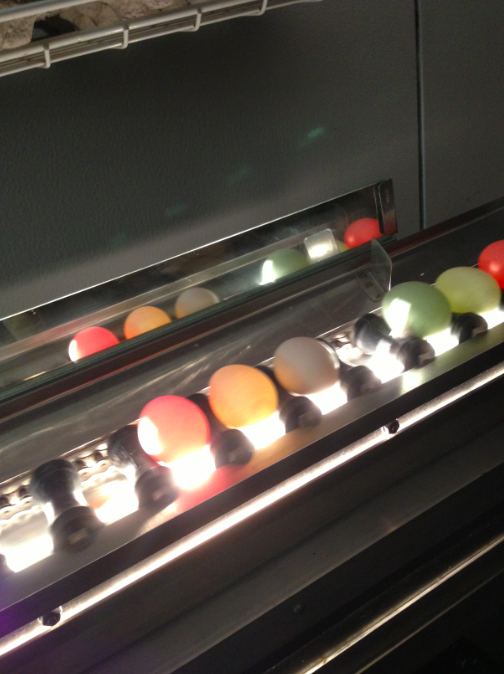 4. ViMi District

If you're a fan of Asian food, you'll want to wander just northeast of downtown Orlando, where you'll find more Asian restaurants, shops and markets than you can peruse in a single day. Vietnamese, Korean, Thai, Chinese, it's all there and, at least from what I tasted, it's all delicious. Some personal favorites include the beef pho at PHO 88; the pork belly "tako" at Tako Cheena; the summer rolls at Tien-Hun Market; and the pot stickers and fried green beans at Hawkers Asian Street Fare.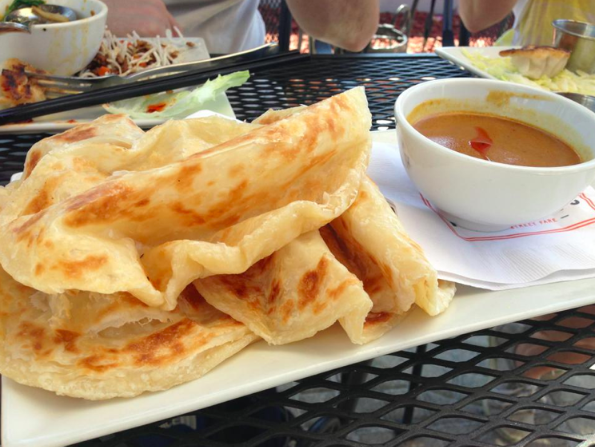 5. Incredible BBQ that came to be because of a mistaken cancer diagnosis
Chef John Rivers got the phone call that no parent wants to get. "Your daughter has cancer," the voice on the line said. But by some miracle, the call was a mistake. Sadly that meant it was someone else's daughter who was sick. Feeling beyond blessed, Rivers wanted to do something to help. So he made the BBQ that his family so loved and raised money with the sales. People fell in love with his magic formula and 4Rivers Smokehouse was born. There's almost always a line out the door. But between the sweet and tangy Texas-style BBQ; the killer sides, including biscuits that would make any Southern grandma proud; and the extensive Sweet Shop complete with signature Junkfood cupcake and cupcake milkshakes, it's worth the wait.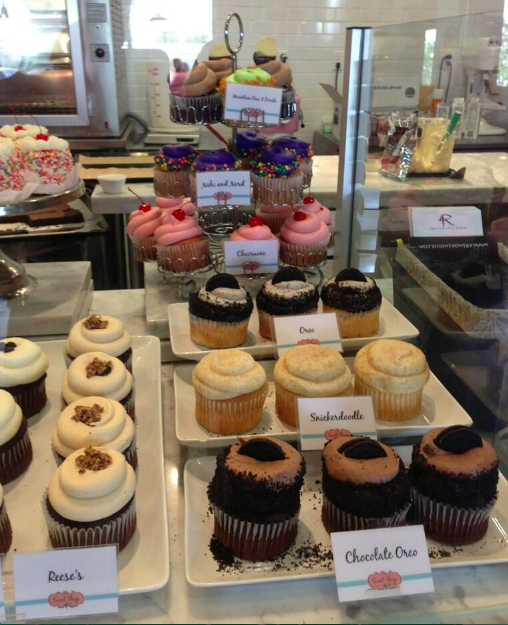 6. Decorating with chocolate
Peterbrooke Chocolate makes beautiful chocolates molded, dipped and enrobed. But if you want to try your hand at creating something that tastes as good as it looks, you can sign up for their decorating class for a special event or just for fun. You'll be given all sorts of things to dip and decorate, like a caramel apple, Oreo, graham crackers and pretzel rods, as well as sprinkles, nuts and other goodies to fancy up your treats after you dip them in deep vats of dark or milk chocolate.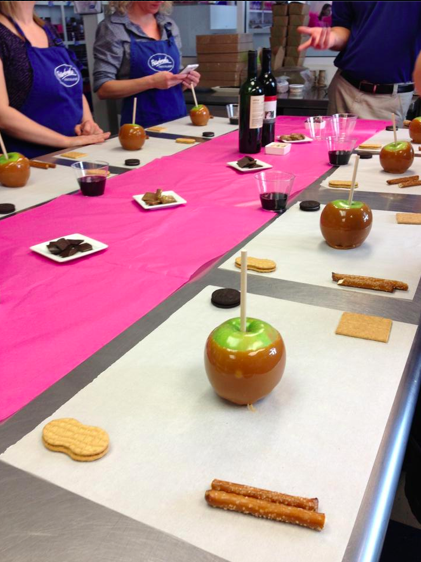 Pizza has as much to do with the oven as it does the ingredients. Some places hit high marks on one or the other. The good news for Prato in Winter Park is that it gets the highest marks on both. The crust is one part chewy and one part crisp and their margarita pizza is the ideal blend of simple flavors -- mozzarella, basil and tomatoes. And alongside Neopolitan pizza at its best, Prato also offers sidewalk seating that makes for great people watching.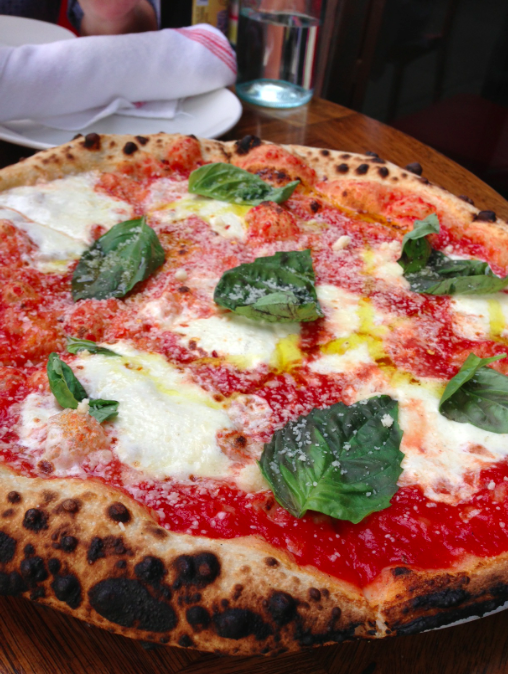 8. Beignets

Cask & Larder makes their own beer, cures their own meats, cans their own preserved fruits and pickled vegetables, and stocks the kitchen with the best local fish and shellfish. So, yes, the food is great and the flights of beer are a must experience. But the surprise is Cask & Larders' fried dough beignets are made with beer, of course, and served with soft caramel pudding and citrus-caramel glaze. I mean peach melba or carrot cake? Sure. But beignets? Melty, delicious beignets? Wow. Café du Monde has nothing on these babies.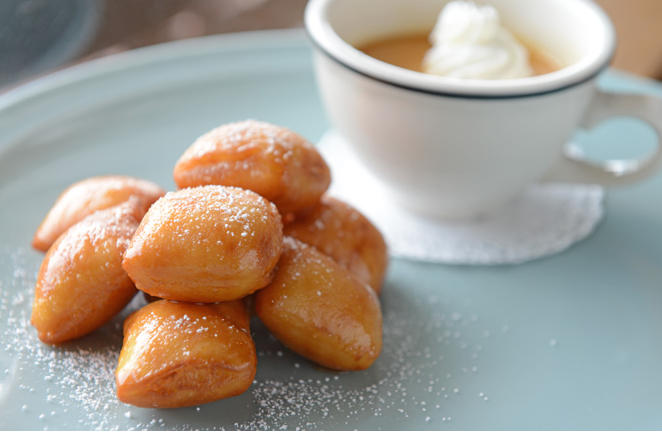 (Courtesy of Cask & Larder)
9. A short rib that looks like it came from a dinosaur
Much like London's "gastropubs," the Ravenous Pig offers all sorts of traditional pub fare. But this Winter Park eatery also boasts a raw bar, fresh seafood, steak frittes and house-made pastas. And every month, they host their now famous pig roasts. The chefs are James Beard Award nominees. (See #2 above.) The menu changes and the specials rotate, but if you're lucky enough to go when the short rib is on the menu, order it. The only thing more impressive than the tenderness and the taste is the size. Let's just say I wouldn't want to meet any animal that big in a dark alley.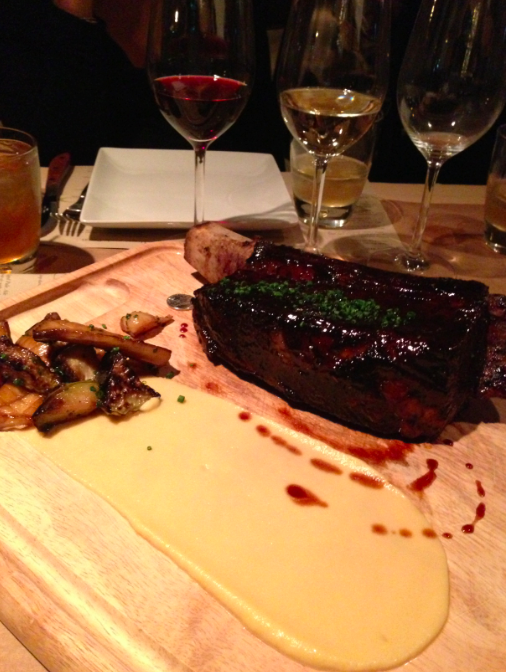 10. Brunch worth getting on a plane for.
Lots of places say they have biscuits. But many of them shouldn't be allowed to use that word to refer to the floury rocks they serve. K Restaurant, on the other hand, should be able to call theirs the biscuit. If the weather cooperates, I would highly recommend enjoying them in their cozy garden. And that's just the beginning of their not-to-be-missed brunch menu, which also includes fried chicken, pancakes, eggs benedict and beignets all designed with a K Restaurant's magic touch.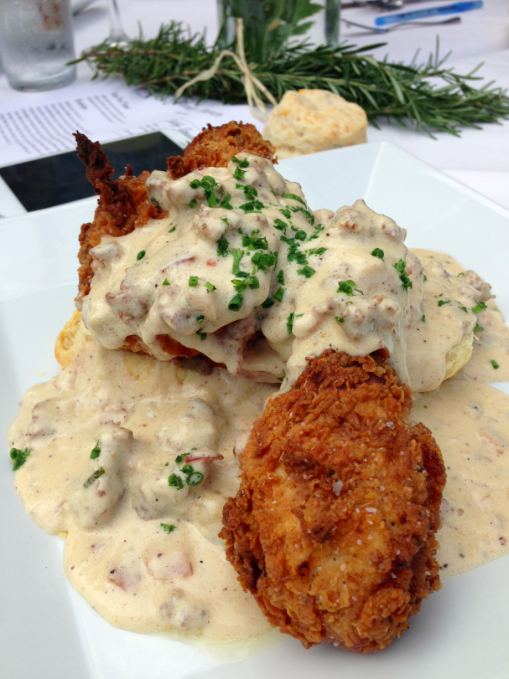 Related