By Candice Gaukel Andrews
When I was growing up, my family never "went away on vacation" like my friends' families did. I place the blame for that fact squarely on the shoulders of World War II. As a young man, my dad was sent -- compliments of the U.S. Army -- to France in the bottom of a transport ship to take part in the D-Day Invasion. It was the first time he'd ever been abroad. From then on, traveling just didn't have a positive association for him.
That's probably why, from the start, I was drawn to reading books set in wild, far-off places I assumed I'd never see; tales from authors who made location as powerful as any protagonist in their stories -- such as Jack London in his Klondike adventures, John Steinbeck in his California novels, and Robert Louis Stevenson in his South Seas fiction.
Since I've become an adult, however, my work as a nature-travel writer has taken me all over the world: from the sub-Arctic down to the Galapagos at the Equator and Patagonia and New Zealand in the Southern Hemisphere. I accredit my grown-up "urge for going," as songwriter-singer Joni Mitchell calls it, to the many travel books I've read over the years.

Below, you'll find my 10 choices for the most inspiring travel tomes I've ever read. Through the years, they've taken me on introspective, imaginative, wild, reflective, and humorous journeys and road trips -- while never having to go "away on vacation."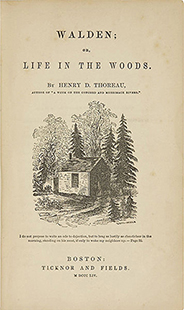 1. Walden; or, Life in the Woods, by Henry David Thoreau (Ticknor and Fields, 1854). This book was required reading in my eighth-grade English class as an introduction to the American Romantic Period in literature. Thoreau's goal was to immerse himself in nature in order to gain a more objective understanding of society through personal introspection and to write a book about it. Simple living and self-sufficiency were his modus operandi. Although today he is often quoted on wall calendars and T-shirts as the model of rugged individualism -- "If a man loses pace with his companions, perhaps it is because he hears a different drummer. Let him step to the music which he hears, however measured, or far away" -- what surprises most people is that he had his great, off-the-grid travel adventure not in the wilderness, but in a cabin at the edge of town, about two miles away from his family home. He showed me that adventures need not be far and big in order to be incredibly meaningful.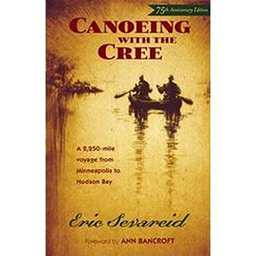 2. Canoeing with the Cree, by Eric Severeid (The MacMillan Company, 1935). In this now classic account, two novice, teenage paddlers who are anxious for a summer adventure -- Eric Sevareid and Walter C. Port -- launch a secondhand, 18-foot, canvas canoe into the Minnesota River at Fort Snelling, hoping to travel from Minneapolis to Hudson Bay in Manitoba, Canada. Although the editor of the Minneapolis Star decides to help pay for the trip in exchange for weekly stories about their progress, the two young men travel with only their youthful enthusiasm and the barest of essentials. They manage to make their way over 2,250 miles of rivers, rapids, lakes and difficult portages. After 14 weeks of surviving exceedingly hard conditions, the ragged, hungry adventurers arrive in York Factory on the bay. Rather than for fame or money, adventures are best when undertaken for the pure joy of going on them.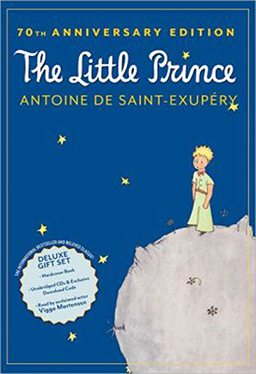 3. The Little Prince, by Antoine de Saint-Exupéry (Éditions Gallimard, 1943). One of the top best-selling books ever, The Little Prince has been translated into more than 190 languages and has sold more than 80 million copies worldwide. Most of us know the story: The narrator, who is an airplane pilot, crashes in the Sahara Desert. Suddenly, a very serious little boy with blond hair approaches him, and asks him to draw a picture of a sheep. We come to learn that this regal lad lives on a small planet that people on Earth know as Asteroid B-612. The Little Prince typically spends his days at home pulling out the baobab trees that constantly try to split his world into pieces with their roots. He works diligently to save his tiny globe for his one rose, whom he loves very much. After catching his prideful flower in a lie, however, he grows lonely and sets out to explore other worlds.
The Little Prince travels to six other asteroids -- each of which is inhabited by a foolish adult -- and Earth. But it is not only the stories of imaginative explorations that make The Little Prince a great travel book. It's also what he learns along the way. And the biggest illumination, I think, comes from the mouth of a fox, who says, "You become responsible, forever, for what you have tamed."
That alone could be the greatest conservation sentence ever uttered. We humans have domesticated the wild world, putting it to work for us by cutting down forests, draining wetlands, and taking off the tops of mountains. We have tried to tame almost every inch of space we can get into. So, we must ask ourselves, are we acting responsibly for what we have tamed? Sometimes, the best adventure stories may not be the ones we read, but the ones we can read things into.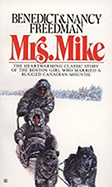 4. Mrs. Mike, by Nancy and Benedict Freedman (Bantam Books, 1947). This book combines a strong landscape -- the blizzard and grizzly bear regions of Northwest Canada -- with a powerful love story. If Katherine Mary O'Fallon, a 16-year-old Irish girl from Boston, could manage to get herself to the Far North, meet and marry a Royal Canadian Mounted Police sergeant, and have all kinds of adventures along the way, well, I figured a Wisconsin girl like me could, too. (Did I mention I was a dreamy teenager when I first read this book?) Mrs. Mike made me believe that adventure is out there for everyone, no matter where you live or the circumstances of your birth.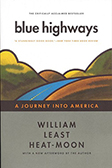 5. Blue Highways, by William Least Heat Moon (Little, Brown and Company, 1982). This book came out the year my first son was born. I put my copy on my nightstand, thinking I'd read a bit from it every night. Motherhood has a way of eating up time, however, and when my baby boy turned twenty years of age, that book was still next to my bed! By the time he turned twenty-five, I had finally finished the book. But lack of time wasn't the only reason for the delay: Least Heat Moon's turn of phrase is so well-crafted that after reading a few paragraphs, I'd have to put the book down for a few days to savor the words. This now-classic, road-trip read kept my rapt attention for a quarter of a century. True adventures never get old.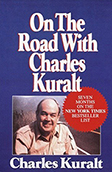 6. On the Road with Charles Kuralt, by Charles Kuralt (G. P. Putnam's Sons, 1985). When CBS correspondent Charles Kuralt set out in a battered motor home to hit the back roads in 1967, he began sending in very special kinds of travel stories. They were not about places so much as about the people he met. He told the stories of auctioneers, boat builders, fishermen, prospectors, moonshiners, and even of the people of one town who invented their own language to bamboozle tourists. This book includes some of the best of his pieces: essays from the long-running television series On the Road and Sunday Morning. Charles Kuralt showed me that no matter where you go, your adventures boil down to the people you meet.

7. Into Thin Air, by Jon Krakauer (Villard, 1997). Jon Krakauer is a master at adventure nonfiction. I find true stories to be the most fascinating, and Krakauer has a knack for character development, slow revelations that build tension, surprising climaxes, and endings that leave you with so much more than just the story you thought you were going to read. He demonstrates that nonfiction adventures can -- and must be -- as creatively written about as fiction.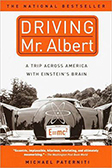 8. Driving Mr. Albert, by Michael Paterniti (The Dial Press, 2000). A young journalist from Maine, Michael Paterniti is hired to drive an eighty-four-year-old pathologist named Thomas Harvey across America. That's not so unusual, except that Albert Einstein's brain happens to be floating in formaldehyde in a Tupperware bowl in the trunk of the Buick Skylark they're traveling in. Part memoir, part history, part biography, and part travelogue, this has to be the most unique road-trip book in modern literature. Sometimes the real adventure isn't in the destination; it's in the journey.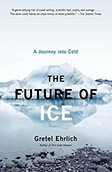 9. The Future of Ice, by Gretel Ehrlich (Pantheon Books, 2004). In this book, Ehrlich chronicles a year spent exploring frozen landscapes, ranging from Tierra del Fuego in the southern Andes to Spitsbergen in the north. She travels "to the cold" because of an awareness that we may not have long to do so: At the current rate of climate change, we may soon lose all of our ice fields. As she writes, "The retreat and disappearance of glaciers -- there are only 160,000 left -- means we're burning libraries and damaging the planet, possibly beyond repair. Bit by bit, glacier by glacier, rib by rib, we're living the Fall." Adventure travels aren't only to physical places; they can be into seasons, states of mind, or times.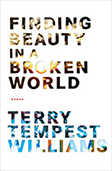 10. Finding Beauty in a Broken World, by Terry Tempest Williams (Pantheon Books, 2008). Somehow, author Terry Tempest Williams manages to seamlessly combine three widely disparate travel events into one meaningful book. In Ravenna, Italy, she learns the ancient art of mosaic. In the American Southwest, she does a stint with researchers who are observing a prairie dog town. In a small village in Rwanda, she joins genocide survivors building a memorial from the rubble of war. What results is a quest for meaning and community in an era of physical and spiritual fragmentation. Each adventure in your life isn't necessarily a self-contained event; in the end, it's about the connections you make between them.
Specializing in environmental and nature-travel writing, Adventure Collection columnist Candice Gaukel Andrews is also the author of the books Travel Wild Wisconsin, Beyond the Trees: Stories of Wisconsin Forests, An Adventurous Nature: Tales from Natural Habitat Adventures, The Minnesota Almanac, and Great Wisconsin Winter Weekends.
What are your favorite adventure travel books? Let us know below.

Related