 If you've got 10 minutes, you've got a workout.
That's the consensus among exercise researchers, who are finding full benefits from abridged workout circuits.
But not all 10-minute routines are created equal, so we asked some of our go-to fitness experts to create short programs just for you. Here are a few different takes -- from a bodyweight conditioning circuit to a yoga program.
Complete the following three times through:
50 jumping jacks
15 body weight squats
15 push-ups or knee push-ups
15 reverse lunges per side
15 dips (using chair, bench or other elevated surface)
Joe Dowdell, CSCS, Founder & CEO of Peak Performance gym:
Do the following circuit three times (and see below for a photo guide):
10-12 DB Goblet Squats
AMRAP ("As Many Reps As Possible") Push Ups
10-12 Romanian DB Deadlifts
10-12 Chin Ups (band assisted if necessary)
10-12 Standing DB Push Press
30 second Prone Plank

Joe Dowdell's 10 Minute Circuit Workout
Related
Before You Go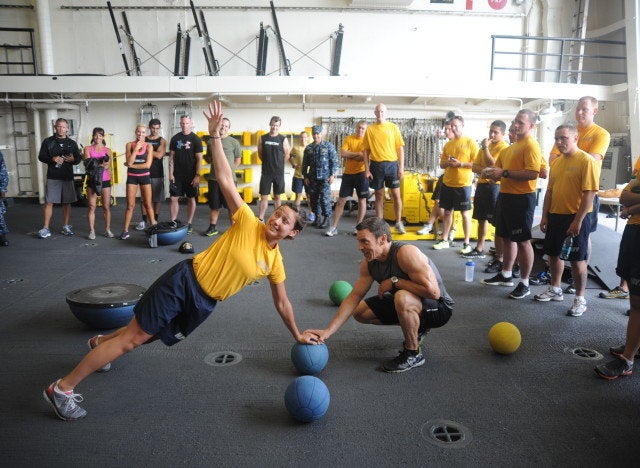 Health And Fitness Trends For 2013