Peace Corps first arrived to Samoa in 1967. In the 50 years since that time, according to Peace Corps Samoa, over 2000 Peace Corps Volunteers have served in Samoa, forging countless relationships between Peace Corps Volunteers and their Samoan families, friends and counterparts.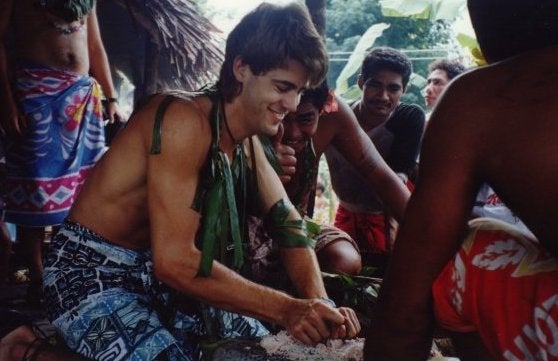 "Although the Peace Corps has provided technical assistance in a variety of areas including health and education, the legacy of Peace Corps' work is not just the assistance it provides, but in the powerful bonds that have been developed between Peace Corps Volunteers and their Samoan counterparts, family members and friends," a statement by PC Samoa reads.
Peace Corps was launched in 1961 by President John F. Kennedy with the vision to establish an organization that would promote global peace and friendship.
In Samoa, the first Peace Corps Volunteers worked in rural villages, leading health and hygiene projects for the Department of Health. These early Volunteers remain well known for the introduction of water-seal toilets or the "fale Pisikoa".
The next groups to follow were civil engineers, architects, accountants, statisticians, and economic planners who served under the Public Works Department.
As we reflect on the 50 years of Peace Corps in Samoa, I would like to honour some amazing volunteers who made a difference in Samoa. These are Peace Corps I came across in my lifetime and who made a tremendous observable difference to the people and places they interacted with, it's not an exhaustive list, but it is one that speaks to the value of their work that I personally came across. Reflecting back to their work, I am amazed by how much they accomplished with little resources, at such a young age, mostly in their late 20s, and away from their homes.
Two of my brothers are named after Peace Corp Volunteers, one was my mothers host brother and the other worked with her as a teacher in Savaii. Andrew (Chris Andrew Stephen Solomona) is now an expert on all things tattooing with the Samoa Tourism Authority and Larry (Lokeni Larry Tiatia) a qualified midwife and registered nurse, is now works at the Ministry of Health.
This list is not about national difference, it is not exhaustive, it is a personal list about PCVs who were pretty amazing at what they did.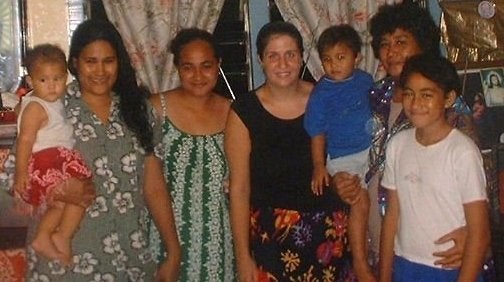 I first met Jill when she was coordinating the Avanoa Tutusa (Equal Opportunity) Group which was responsible for organizing one of the first comprehensive career days for Samoa. The National Career Day was carried forward by other volunteers in Avanoa Tutusa, and today it is one of the largest gatherings of youth nationally focused on professional development and career pathways.
John was our adopted Peace Corps brother in Savaii. He was also my computer teacher in Logoipulotu Colllege deep in the heart of Savaii. His contribution to the lives of young people on our island was tremendous. He was the first computer teacher for Logoipulotu College and he was tasked with teaching us, kids who had never really come across computers before, the very basics of computers, such as what a mouse, a screen or a keyboard are.
Jessica was my biology teacher in Logoipulotu which was a Catholic High School run by Nuns, who were absolutely amazing. I remember the day she explained the cervix, the penis and reproductive health to us, she even brought a condom to demonstrate who that prevents pregnancy. At the time, I was amazed that she dared do it in a Catholic school, but when I switched to Samoa College and was taught the same topic, I remember appreciating her style a lot more.
I remember Mr. Costanzo very well, because during his subject, he would take the whole class out to the field, and teach us all the scientific names of the plants and trees that we only knew in Samoan. That opened my eyes in many ways and made me appreciate my surroundings even more.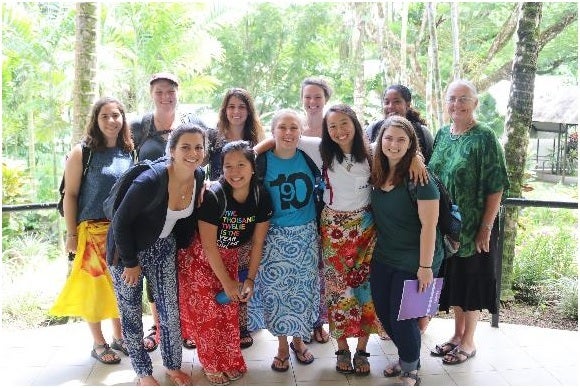 Jackie came to Samoa as a PCV many many moons ago and never left. I came across Jackie later in life as she coordinates an annual group of Students for International Trainings to Samoa (SIT). Her tireless efforts in introducing and familiarizing American undergrads to all aspects of Samoa does more for expanding their mindsets, and many return to contribute to Samoas development, or continue to pursue the interest areas they developed from Samoa.
John was my accounting teacher in Samoa College. He as one of the most loved teachers in that school. John established the first Junior Accountants for Samoa College, and his work enabled us to try our hand at early entrepreneurial ventures. He actually made accounting fun, which now that I think about it, was a truly miraculous undertaking. Even now, when I talk to my fellow Junior Accountant mates from back then, we all have fond memories of this really cheery and driven teacher.
Joshua was the President of Avanoa Tutusa and along with another group of volunteers took the National Career Day to Savaii. Later as a youth development specialist, he came back to Samoa to work with me at the International Labour Organization and the Division for Youth to draft the Samoa National Youth Employment policy.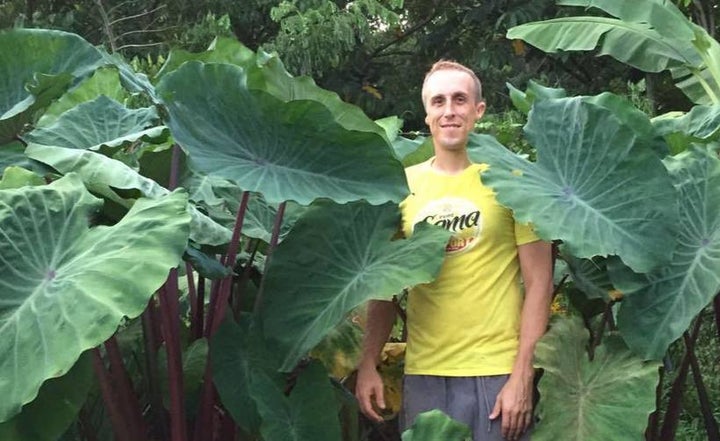 Benj was based on the dry side of Savaii, and was responsible for a massive water tank project which ensured water access to his village. Later, as a staff at the US Embassy, Benj continues to assist minority groups in Samoa through his work on the Small Grants Programme of the US. As a fluent Samoan speaker he has managed to bridge an important divide beteween US Policy and Samoa.
9. Allyson Miller (and all GLOW Organizers throughout the years)

Peace Corps Volunteers introduced Girls Leading Our World (GLOW) initiative into Samoa some years ago to expose Primary School girls from Savaii and rural areas to a variety of national issue and to tour the town of Apia. Many of these girls had never been to the town and had never heard of many of the issues addressed during GLOW. As a motivational speaker at this annual event, I came across people like Allyson Miller, who organized the event with a 100 percent drive. Her and her fellow colleagues would commute on buses and boats to get to town to organize the annual event. These types of activities resonate with the youngsters who will carry the experience with them for years to come.
Jesus who was originally here as a Peace Corps Volunteer went on to become a United Nations volunteer and eventually the director of Habitat for Humanity Samoa. His work gave homes to families who otherwise could not afford it, and gave local families access to proper sanitation and basic home kitchens.
There are so many others, such as Amos Cruz who did an amazing computer project in Savaii, Skye Lucking whom worked with us to set up the first Battle of the Minds show for Samoa, Kelly Young who currently works for Peace Corps in Vanuatu, Nathan Warmerdam who coordinated the establishment of the first library for Faleata High School, Eric Wilson who was part of the group that hosted the English camps in Savaii, Bill Cable who was instrumental in setting up policies on Persistent Organic Pollutants for Samoa and even Suzie Schuster who has devoted her time in Samoa to building up the sport of swimming internationally.
As I said, this list is by no means exhaustive and so many Peace Corp volunteers have contributed in many ways to the development of Samoa at the community level. I remain a proud to friend to the Peace Corps I worked with in the past, and we continue to meet around the world.
Not every Peace Corp made a big difference and I certainly met a few who thought they were better than the communities they were here to serve, I would name them, but we are here to celebrate the amazing ones who did the best they could with the time they had and resources they were given.
Here's to another 50 years of service to Samoa and thank you.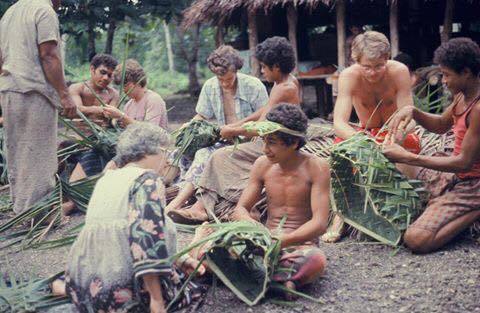 Related
Popular in the Community