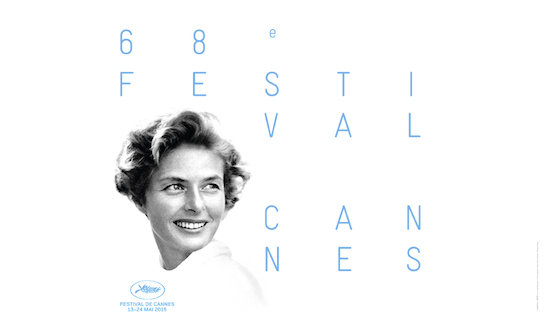 It's the grandest festival in the world, with the highest volume of films, the biggest stars and the largest market of upcoming attractions around. Yet the Festival de Cannes has this wonderful way of seeming just a little bit more intimate each year. It's only my third time on the French Riviera, I'm truly a freshling at this game, yet the 68th edition of the Cannes film festival is one I look forward to with bated breath. Not only for the films and the stories (times two, since I'm super proud to be blogging for L'Huffington Post Italia as well, in my native language!) but also for the personal meetings, the lunches with great colleagues and the dinners, the cheese and wine with favorite friends and filmmakers. Yup, a girl can't live by films alone...

Here are some of my personal highlights, in no particular order.
The Other Side (Louisiana)
When a filmmaker knows how to say the right thing, I'm hooked before I even watch a film. Funny thing is, instinctually I almost always get it right, as far as my personal taste is concerned. The Other Side is a must-watch documentary by fellow Italian Roberto Minervini, and his statement at the announcement of his selection for the Un Certain Regard sidebar was priceless. I paraphrase from the Italian: "I believe that being invited to such a prestigious festival constitutes a strong signal of acceptance towards a type of cinema without compromises." His documentary too deals with people who live in the depths of Louisiana, yet outside the norm, and celebrate slogans such as "legalize freedom." Plus his trailer left me wanting for more.
Hailing from Iran, Ida Panahandeh's Nahid is one of a few films directed by women in this year's Cannes line-up. In fact, even the opening night selection is helmed by a woman director, only the second time in the history of the festival. It's a great move after last year's criticism by head of jury Jane Campion who said, during a press conference, "women do notice that time and time again we don't get our share of representation. Excuse me gentlemen, but the guys do seem to eat all the cake." Nahid, as far as Iranian cinema goes, is an interesting one. It deals with a practice called "Sighe" in Farsi, also known as mut'a in Arabic, which is the custom of temporary marriage. It is accepted in Islam, though more in Shia practice than by the Sunnis. It will be fascinating to see how the filmmaker got past censors in her home country as the premise of her film is a bit risqué.
Yes, Amy. It's a coveted midnight screening invite that I bet will fetch some serious dollars (eh hum, Euros, we're in Cannes here) at that little scalping action game which goes on outside the Palais, on any given day. Girls all dolled up in red carpet-ready outfits hanging out with signs that read "Looking for an invitation" are a regular sight in Cannes. I'm sure men play this game as well, but somehow I've only ever noticed girls, of all ages, in various degrees of dress-up... But back to Amy, directed by Asif Kapadia. Don't even get me started on this wondrous filmmaker who can turn both a true story of a tragic hero of Formula One and a romance written by a mysterious author under the pseudonym of Kurban Said into fascinating entertainment. I'm talking of course about his previous Senna and his upcoming Ali and Nino. But then, Amy Winehouse, that's a whole other story. Icon, tragic girl-gone-bad, with an ending we all know but still can't understand, this is that one film I'm most looking forward to, from a viewing audience POV. As an aside, the film will be released in Italy by Nexo Digital and Good Films, around what would have been the singer's 32nd birthday on September 15th, 16th and 17th -- for just three days. An unprecedented move for an unprecedented talent.
Cannes is of course very much about the films but I've realized in three short years that it's also about glamour, shopping and great food. While the Palais and the venues offer great nourishment for the cinematic soul, Nathalie Dubois-Sissoko pretty much takes care of everything else. She's the Queen of the Gift Lounges, worldwide, in fact this year she's working two phenomenal events at once, on opposite sides of the world. I'm sure if one person can take care of two gifting suites, one in Cannes and one for the Billboard Music Awards in Las Vegas, it's Nathalie. Walking into her much-coveted, by invitation only suite at the Carlton is like stepping into a fairytale kingdom of great beauty products, fashions and gourmet foods to come. Stay tuned for what goodies we'll get to discover this year.
A Tale of Love and Darkness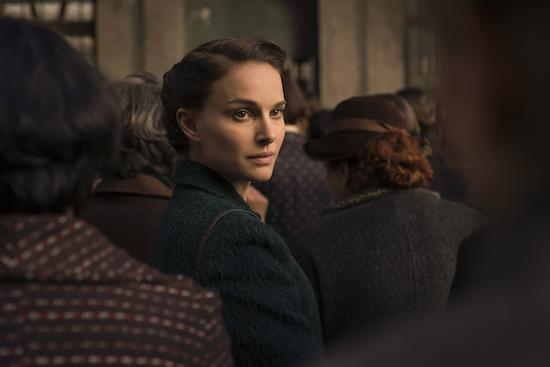 Recently, I watched a documentary titled Censored Voices and absolutely fell in love with Amos Oz. OK, wait, before you start making fun of me on Twitter, as is often the case when I make these broad statements, I mean, I fell in love with his approach on the impossible Israeli-Palestinian conflict but also with his dedication to his country. It's often the easier way out to walk away from a difficult situation and yet Oz continues to try to change minds and soften hearts regarding cohabitation. Inshallah, one day, may we see peace in the region. Meanwhile, I'm craving to watch this big screen adaptation of his autobiographical novel, helmed by Natalie Portman in her directorial debut. But don't worry, she also stars in it, as seen in the film still above.
Cannes may be a lot of work but there's definitely a lot of playing going on too. And while "relax by the beach" is not an idea most journalists associate with this fortnight of cinema on the Croisette, I do -- thanks to the AmPav, as the American Pavilion is affectionately known. This year, those smart enough to have purchased a membership will get to sample Dean & DeLuca coffee, wines by Ziobaffa, Coca Cola soft drinks, food by California Delicious, a newspaper stand featuring the International New York Times, and the glamour of sponsorships by American Express, favorite multimedia company The Weinstein Company, Delta Air Lines and Marchon Eyewear, among many more. Beyond the names though, the atmosphere of calm, while watching the waves gently break against the sandy beach in front of the AmPav, with the grand hotels of the Riviera in the background is indescribable, truly. As are the great events, talks and parties they organize daily. Members only, with some exceptions for accredited festival goers for evening events.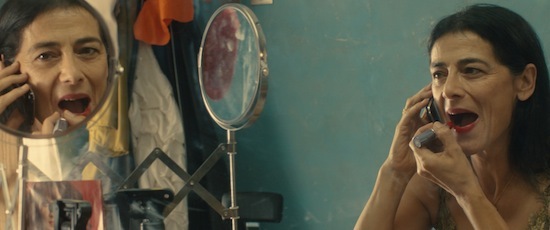 I haven't decided yet if Palestinian filmmakers and artists Tarzan and Arab Nasser are some kind of boy band, designed to appeal to Western audiences, a fantastically colorful flash in the pan or actually talented auteurs. I've met the duo during the Dubai International Film Festival, then recently watched a documentary about them at the Middle East Now Festival in Florence. They are definitely interesting, but their story seems almost too perfectly displaced to be true. And then, every short film of theirs that I've watched is artistically spotless yet hasn't managed to melt my heart. That said, I am looking forward to their first feature which stars the absolute superstar of Arab cinema Hiam Abbass. Dégradé plays in the Semaine de la Critique sidebar. I know this will turn out to be the definitive answer.
Arabian Nights, Parts 1, 2 and 3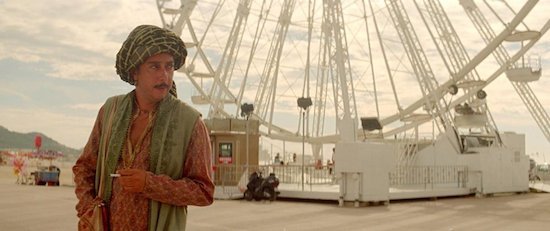 Portuguese filmmaker Miguel Gomes has made a modern day, worldly cinematic retelling of the classic One Thousand and One Nights -- that wondrous collections of stories starring folk tales from the Arab world with a common thread in the figure of Scheherazade. I'm already impressed but then the fact that the film has to be divided into three parts, makes it doubly impressive. The images on the Directors' Fortnight's website are dream-inspiring, while the trailer points to a poetic work of art which may not be everyone's cup of tea. One thing is certain, every filmmaker has probably dreamed of one day directing a version of Arabian Nights and Gomes has made that dream a reality.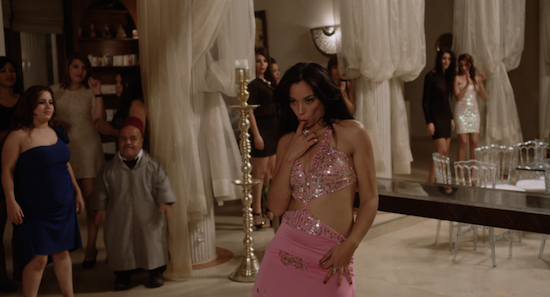 Those who know me well know of my troubles last fall caused by a woman of the night, who happened to be Moroccan. I'll leave it at that, because it was one of those moments in life when you realize who your friends really are, but also who just wants to know you in times of sunshine. I was lucky to be surrounded by a crew of incredible human beings who sorted out my issues and made me believe in humanity again. That said, I'm the last person ever to stereotype a whole group or a whole country but this film seems tailor made for my enjoyment. About a group of prostitutes in modern day Marrakesh, Nabil Ayouch's Much Loved promises to inspire and question. My favorite actions while watching a movie.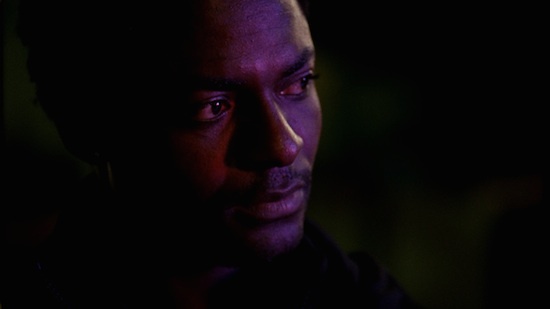 Nowadays we are all multi hyphenated, worldly polyglots. Lets face it, the days of belonging to one country and one country only are gone, replaced now by a strange sense of "cosmopolitanism" that more often than not, creates even more borders, boundaries and confusion. Is this globalization a good thing or a bad thing? Only time will tell. But one thing's for sure, our transient-ness has created a new set of rules, and with these mass movements, a brand new set of problems. Italy is torn at the moment, between accepting the 60,000 plus refugees the EU wants to impose on the already financially challenged country, and embodying the spirit of the Italian culture, which is, at the core, being hospitable. If one person can understand this multi-layered puzzle of immigration it is filmmaker Jonas Carpignano, himself a multi-hyphenated citizen of the world. Within the story of one immigrant from Burkina Faso, Carpignano's Mediterranea opens a window on all those souls who are trying to weather the storm of belonging. Somewhere. Somehow.
All images used with permission.
Calling all HuffPost superfans!
Sign up for membership to become a founding member and help shape HuffPost's next chapter