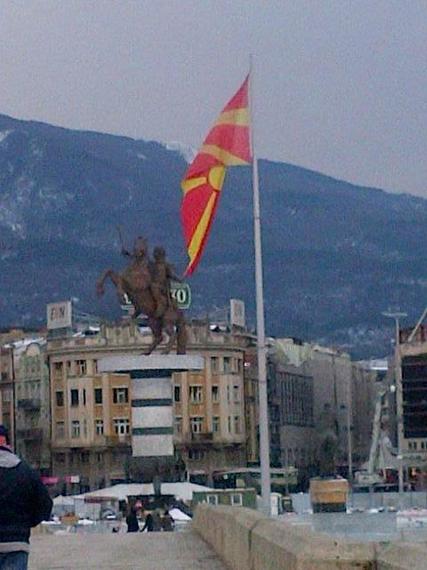 With picturesque villages, a wine region, modest mountains, lovely lakeside resorts, Macedonia is rich in history, gorgeous scenery, a favorable exchange rate, and welcoming people. Rejuvenated after a devastating 1963 earthquake, the capital city Skopje is a charming, cosmopolitan jumping off point. Named this year as one of the NY Times "Fifty Places to Visit in 2015, " the Balkan country which touts links to Alexander the Great offers at least ten great reasons to visit.



Skopje Old Town and Skopje Fort
MIX OF NEW AND OLD -- New monumental buildings line the roaring Vardar River crossed by the historic Stone Bridge which links modern shopping malls to the bustling Old Town.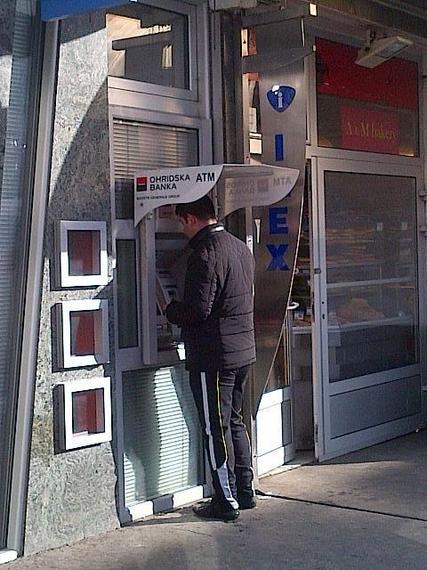 ATMs are convenient and the exchange rate is favorable.
VALUE -- With a very favorable exchange rate of 50 dinari to the dollar, excellent values add up to luxury hotel rooms priced around $50, cafes charging 40-cents for espresso, plentiful taxi rides costing $3-$5 for city trips, a filling "street food" lunch of a mini-pizza and bottle of beer costing just around a dollar.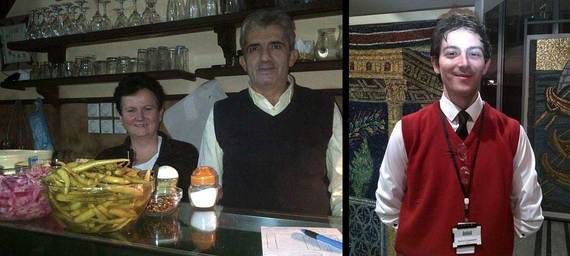 Restaurant proprietors and Skopje museum guide
PEOPLE -- Warm, accommodating, helpful, residents welcome Americans. Macedonian is the official language, but almost everyone speaks at least rudimentary English. You can also get by with German, Italian, Albanian, Bulgarian and Serb.




Buying street bread and Traditional lunch of kebab and beans
DINING-- From delectable fluffy 25-cent cheese-pastries sold at storefront bakeries to finer dining, local foods are delicious and a good value. A three-course meal is rarely priced over $20 per person. Try a Skopsa salad, cucumbers and tomatoes smothered in delicious salty white cheese and don't overlook the little ceramic dishes of baked beans.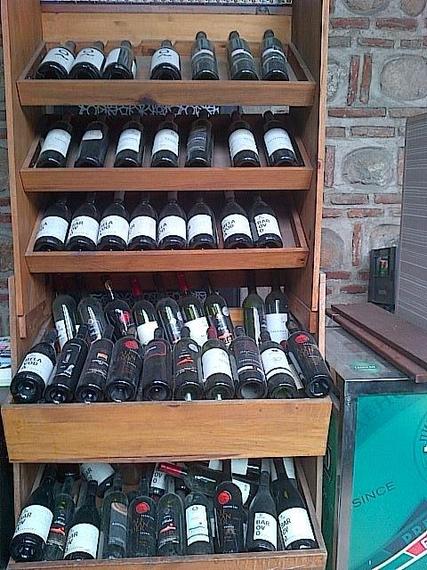 Selection of wines.
WINERIES -- Sourced from its emerging eastern wine region, red and white vintages cost as little as $1.20 for minibottles.



Climb Mount Vodno right on Skopje outskirts and Bonfire picnic on Lake Ohrid
OUTDOOR ACTIVITIES -- Varying with the season, there are opportunities for swimming, kayaking, skiing, rock climbing, caving, fishing, scuba diving, paragliding, biking, horseback trekking, golf. Right outside Skopje visitors can make the three hour hike up to the 250 foot yellow steel cross at the summit of Mount Vodno.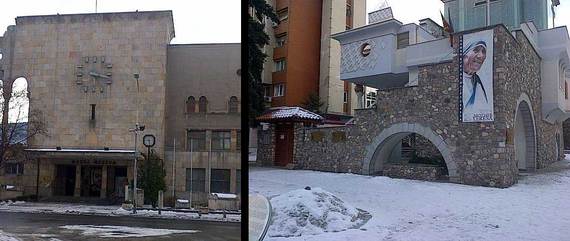 Museum clock stopped at time of 1963 earthquake and Mother Teresa Memorial
SITES -- Rich in history dating back 6000 years before Alexander the Great, the country offers archeological sites, monuments to battles for freedom, The brand new Archaeological Museum of Macedonia in Skopje traces the country's history, the folk costumes from different regions are displayed at the Museum of Macedonia. One new site is the memorial to Mother Teresa who was born and grew up in Skopje.




Stalls in Skopje's Vero indoor shopping mall and vast Piz Bazaar
SHOPPING -- In addition to modern malls and giant Ramsland and Vero supermarkets, outdoor markets such as the almost overwhelming Piz Bazaar in Skopje are stocked with fresh squash, mandarin oranges, hats and pants, bracelets and cosmetics. Browsing is an adventure and bazaar prices are so low that haggling is virtually unnecessary.



Bushi Resort and Spa and Drim Hotel balcony room
HOTELS -- Easily booked online, hotels and hostels are good values. Rates at the modern Bushi Hotel and Spa in Skopje Old Town start around $100. A balcony room in the Inex Drim Hotel overlooking Lake Ohrid in Struga is around $50.


FESTIVALS -- After the New Year is ushered in with the Twelfthtide Carnival in Vevcani and the St. Trifun Day wine festival February 14th, the majority of festivals take place in the summer -- with a range of options including the Musical Folk Instrument Festival, the International Swimming Marathon, Prilep Pivofest Beer Festival, Illinden Sailing Regatta, Skopje Jazz and International Film Festivals. Unique is the multi-day Galicnik Wedding Festival on St. Peter's Day in July with thousands gathering for a sheep milking contest, pelivan wrestling, feasting, and traditional dancing to celebrate the wedding of a selected happy couple.