Greece has been an enchanting mystery since I was a child. I was raised by a father who did not read me fairy tales or bed time stories but Greek myths and legends. I grew up dreaming of Pandora's vase. Her hope became my hope. I always wanted to visit Greece. And when I finally did, I couldn't help understanding such a strong bond. This land is inside me. I belong to it and never want to leave every time I'm there. It's a love so deep and strong that it makes me just see the good in it, and feel the need to share it. So "Why should I visit Greece?" you ask me. If you don't mind some extra passion, let me tell you why.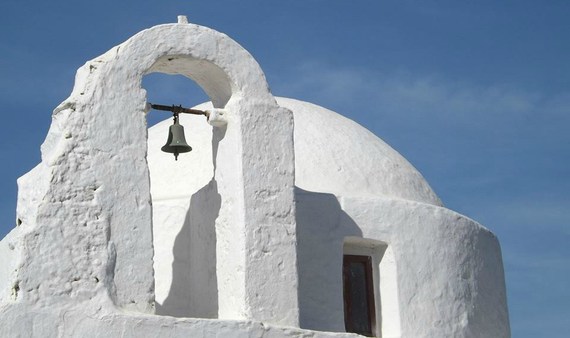 1 - Breathtaking Landscapes
Greek geography is as varied as you might imagine and even more. All the colors of the rainbow have a leading role in the Greek palette. You can find everything you might ever want in Ελλάδα. You might be used to seeing those brilliant white roofs cut against wonderful ravishing blue skies yet, the Greek landscape does not end there. Sweet sunsets on the beach are as attractive as the high mountains of Meteora. There are caves and hiking trails to be found. A pastoral life to be explored and tasted up to its roots. The north of the country is famous for its Alpine scenery, as outstanding as any sunset on the beach.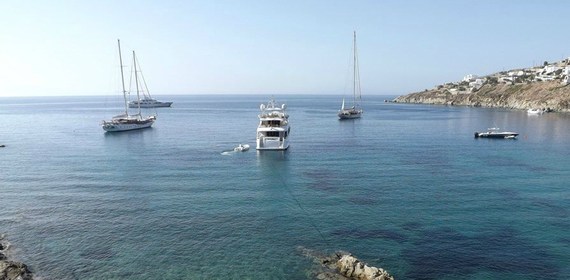 The Greek way of living has a "relaxed mode on" style. Problems? And you can't solve them? Then why do you worry? This is the Greek philosophy. What's done cannot be undone, or so they say. So, again, let's enjoy life. They will show you what they have understood about struggles through simple gestures that will stick forever. They have learnt how to enjoy a glass of frappé coffee, the beauty of the sunset, the joy of the atmosphere. All the rest comes and go. Pleasures in life are in simple things: baking bread, talking with friends, walking by the ocean. Take your time, disconnect the Wi-Fi and connect with your inner self, in Greece every single thing invites you to do so. You will go back to routine feeling better.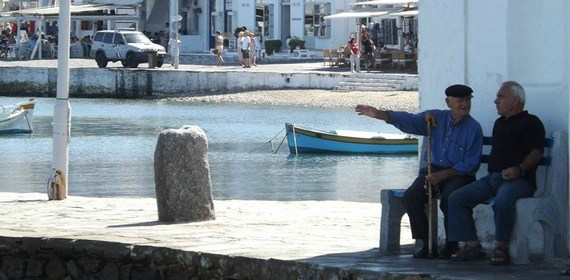 Xenia is a Greek word which meaning you will only learn traveling to Greece. It is so deep inside the nature of the people, it cannot be taught nor learned. It can only be enjoyed there and you can feel the nostalgia of it when you are away. It means friendship towards the foreigner. It is the welcoming smile waiting for you at the airport upon arrival. It's a glass of ouzo with sweet grapes kindly offered after a meal. It is a generous country, their people take pride in receiving their visitors and the best compliment you can make them is saying so they will offer you the best of what they have: their best food, their best wine and their honest friendship.
A holiday in Greece is in no way expensive. Accommodation prices are affordable and you will always get value for money. Either you are going to the one in a lifetime luxury vacation or whether you are traveling on a budget, you will always be able to find it a cost-effective destination. Prices for food, amusement and car rental are also on the low side. Be sure you will always be able to make a good deal and find the choice that meet your needs... and your budget.
If what you are looking for fun, be sure you will also find it. Partying comes with Greek holidays hand in hand. You just have to choose the right spot. And there's plenty of it for all tastes. Whether its extreme adventure sports, like mountain bike, scuba diving or mountain hiking, or even if it's just dancing all night long in discos, pubs or clubs; you name it, you have it. What's more, Greeks easy ways towards sex can make some of their destinations a paradise for gay couples as well as for people open to new experiences. Nobody is going to judge you wrong in Greece, freedom, of any kind, run in their veins.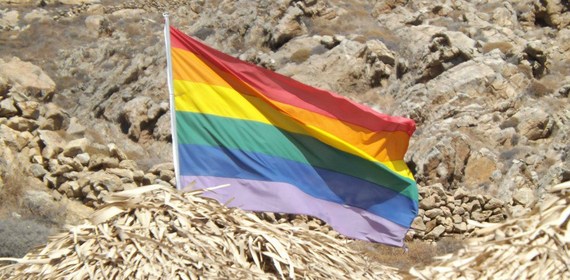 Honeymoon in your plans? Just a couple get away? What could be more romantic than a sunset sipping cocktails on a terrace in Santorini? It will be a dream that comes true. You and him enjoying a breathtaking landscape which you have only seen in luxury magazines before. Those landscapes are nothing but the truth when you are there. And if you are an emotional chic, be careful... if he dares take out the ring, you might even end up that romantic tear out. Greece is a land of emotions, and you won't be able to hide them all.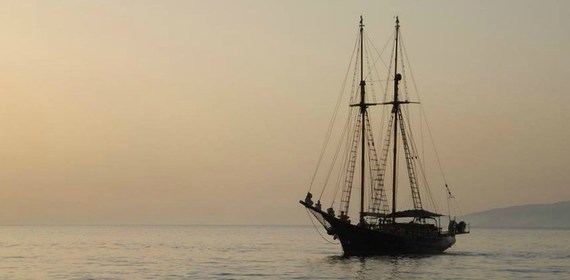 There are certain beaches where moms can just relax and let children play with no risk at all. Endless extensions of white sands and shallow calm waters, clear and warm, that seem to be just there for children. They will play for hours feeding bread to the fish, playing with the sand or just learning to swim. Natural bays protected from big waves or strong winds are little family paradises.
And children will love Greek food, home-made French fries are everywhere, but also genuine fresh fruit and vegetables that taste so good they will actually enjoy. Start the day with some rich Greek yogurt and honey, what could be better? Children are the true starts in Greece... the Greek adore them and will always go one step further to make them feel great.
Greece is a land of a millennial culture, of a past seen, touched and felt with every step you take; not only in the Capital city, but everywhere. Almost every island has secrets and treasures from the past they are eager to share with the visitors. Windmills, ruins, old settlements. There are museums in every place you visit, and traditions have become a part of everyday life. Even if you visit an old mountain village, seeing the way people bake, cook, brew... all these are part of a culture that passed on from one generation to the other, a culture they are not afraid to share with you because they are proud of it and because the love to share.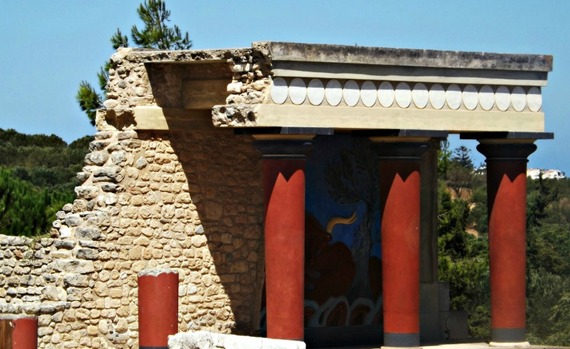 Mediterranean cuisine is at its best in this region. Every part of Greece can have its own specialty you will learn to appreciate. However, as a general rule, when tastes are genuine, when the sun and the soil are generous, the result can only be luscious. And if combined: it's a feast. The best olives will give you the best oils; the best grapes will produce the best wines. The sea, the land, the wise hands of the inhabitants, all together produce a unique combination of flavors you will never forget and you will long to take home with you.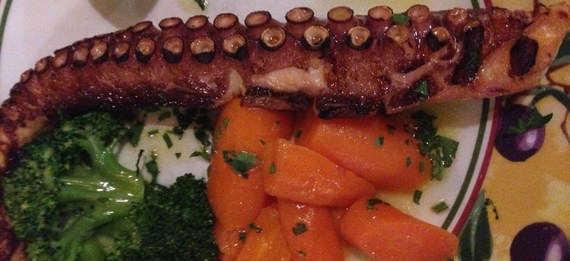 The Greek way to say "Welcome" is "Welcome home". It may sound strange, since, for instance, their language is unique; it is spoken almost only there... And still, when you set foot on Greece you feel home. Probably because most Occidental countries set their roots on Greek history, culture and traditions. We have inherited democracy, philosophy, ethics, theater, as well as so many other things. A great part of our words are Greek as well. Why is it that we love sirtaki so much? We did not grow up dancing it... and still, who can stay still when watching Greek dancers? Why is it that we love a culture that has evolved with time to become so different from ours? And, no matter what, we still feel happy and excited the moment we land and the Greek welcome you home.
Related