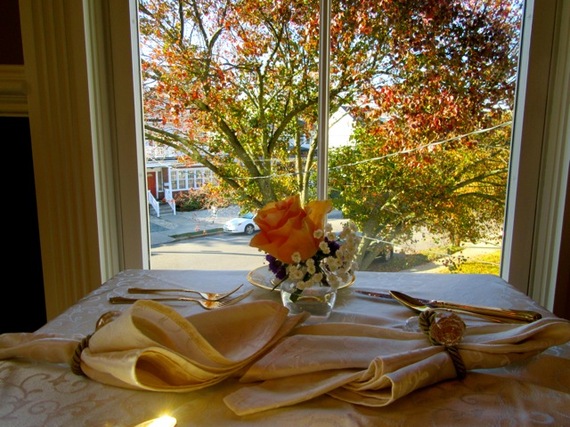 Walk in to any of these B&B's, Inns and Hotels from Vermont to Virginia (yes, admittedly not in the "Northeast" but I include it here) and you'll be astounded by the attention to detail and luxury appointments within. From the three room 1890 Caroline House in Fredericksburg VA to the not-so-tiny but beautifully redone Woodstock Inn in Woodstock VT, there's a tony accommodation just right for a splurgy getaway.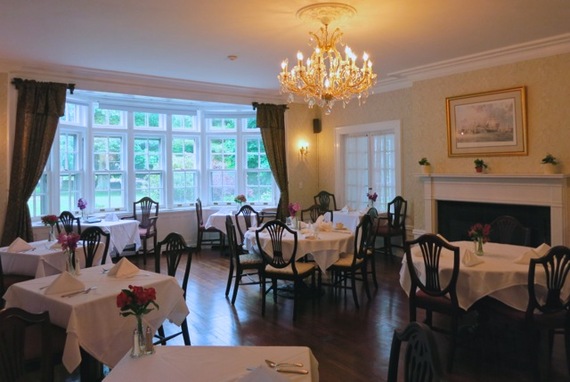 Bennington VT: Four Chimneys Inn. With an intimate cocktail bar and carved 4-poster beds, this grand, Federal style 11-room inn has been lovingly maintained by the charming and welcoming Lynn and Pete Green. The inn is perfect for visitors who are seeking the Victorian-age "summer in the mountains" experience along with lightening fast wi-fi access.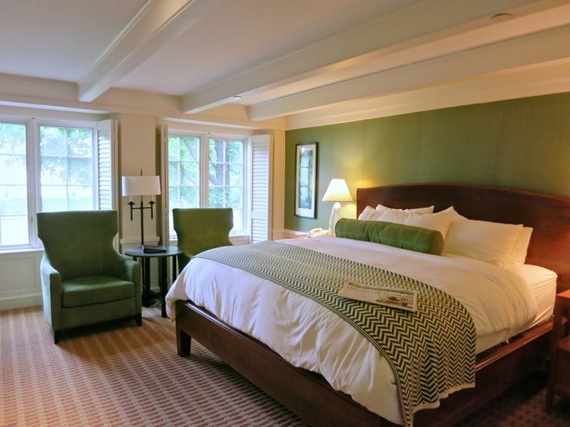 Woodstock VT: Woodstock Inn. Renovated in 2011, the centrally located Woodstock Inn, first opened in 1892 on the site of the Eagle Inn, has reason to be proud. Service is exemplary, food is wonderful and aesthetics way over par. Though most amenities - fitness center, golf course, ski resort - are off-site, they are easy to get to. And if it is just your desire to hang out, get a massage, watch snow fall outside while you sweat in a Dry Sauna (yes, there's a window!), or catch up with friends and family in the stately "Library," you can do that onsite as well.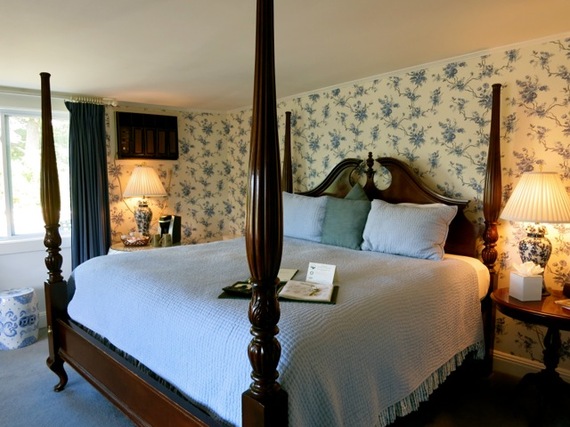 Holderness NH: Manor on Golden Pond. Owners Brian and Mary Ellen Shields greet guests warmly as they arrive to this lovely inn atop a hill overlooking Squam Lake. After the movie, On Golden Pond, was released in 1980, local establishments capitalized on the name. Most of the filming was done on Squam Lake and around the region. The yellow-stucco Manor, built as a private home in 1904, was a bit run down in the 90's when the Shields purchased it, but it's been revitalized since then with updated rooms and an injection of fun and games.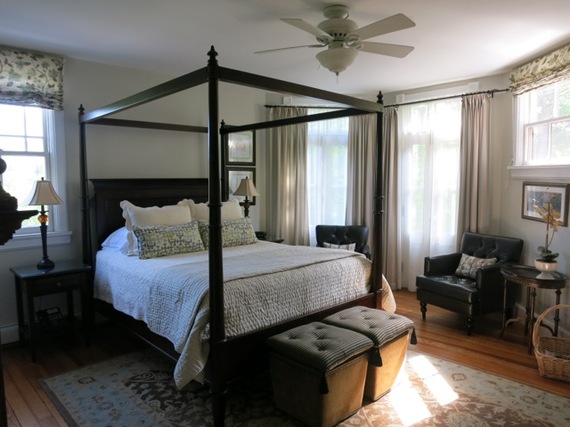 Haines Falls (Catskills) NY: Rosehaven Inn. Situated at the head of the magnificent Kaaterskill Clove, high in the hills above Route 23, this restorative, four room Arts and Crafts B&B is literally a breath of fresh air. Owned by the ebullient Kelly Coughlin (who also renovated and owned the Fairlawn Inn in Hunter before selling it in 2002), Rosehaven is a true haven. Guestrooms are beautiful and immaculate, with high-end bedding you don't want to leave.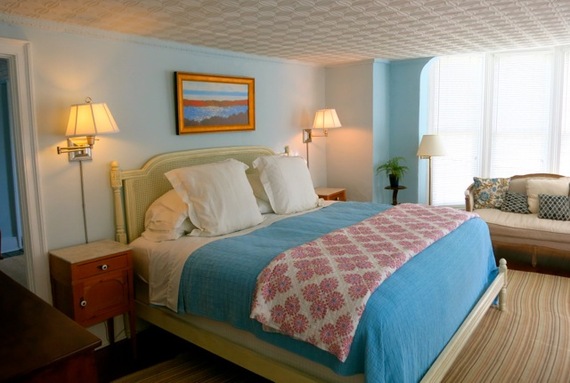 Falls Village CT: Falls Village Inn. When gutting a disintegrating flop house and revamping it into a stylish inn, it pays to be friends with a renowned New York City Interior Designer - in this case, Bunny Williams, queen of cozy-comfy chic. The NY Times wrote of a typical William's interior - it's "a place to put your feet up and your drink down." This is precisely how you'll feel at this newly renovated boutique inn just a few miles from Lime Rock Racetrack.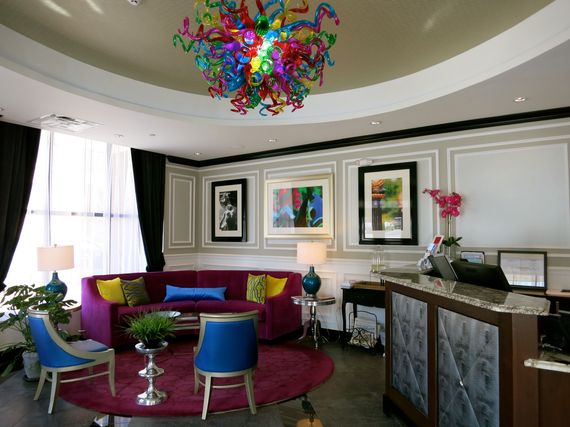 Saratoga Springs NY: Pavilion Grand Hotel. Initially built as a luxury condo complex, rooms at this boutique hotel are immaculate, contemporary and larger than most. Some, like the 2,300 sq ft. two-bedroom, two-level Penthouse Suites - are many times the size of a typical New York City apartment, with appointments that any city (or country) dweller would crave.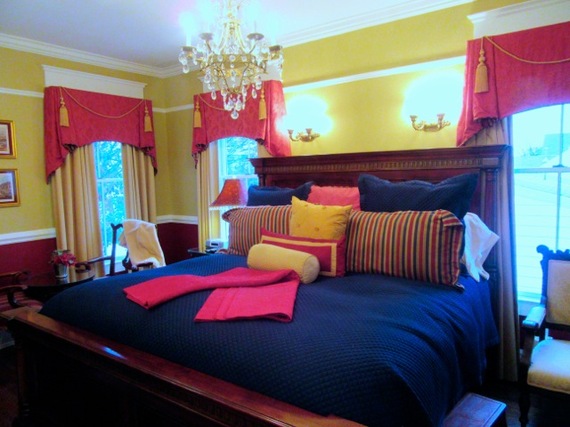 Point Pleasant NJ: Tower Cottage B&B. housed in the tallest and oldest home in Point Pleasant Beach, Tower Cottage places you, the guest, squarely in an English Manor or Italian Palazzo - with rooms so royally appointed, you can be somewhat disoriented when walking out the front door to a neighborhood of small and tidy homes. Featured in the Fall 2015 issue of Victorian Homes Magazine, and winner of New Jersey Magazine's Best B&B, The Tower Cottage just keeps getting better each year.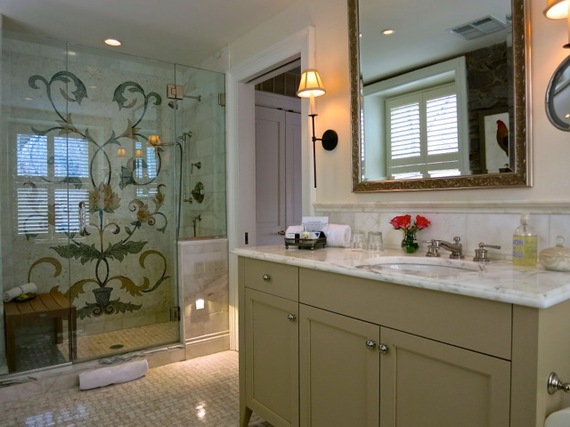 Bucks County PA: Golden Pheasant Inn. Owned by the Faure family since 1986, and renovated within the last couple of years, four rooms feature the latest technology (electric black-out shades, large flat screen TV), and charming low-tech details (fresh flowers, stacks of books here and there, soothing neutral color palette). But the bathrooms are standouts - especially in the largest room, the "Delaware Suite." Marble basket-weave mosaic floor, floral mosaic glass shower, upscale amenities, one rough-hewn stone wall juxtaposed with the cool smooth marble; it's a true oasis and one of the most beautiful bathrooms I've seen in a country inn.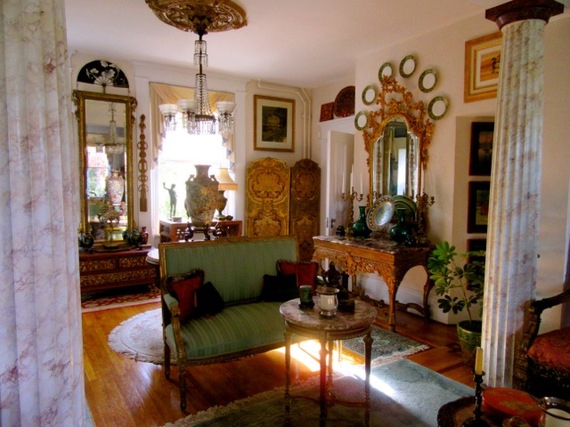 Milford DE: Causey Mansion B&B. Once occupied by Governor Peter Causey (in the mid 1800's), owners Jan and Joe have put their own stamp on this spectacular inn. The couple collects Asian antiques, and you, the guest, are the beneficiary of their good taste. Inside, the inn appears to be an exotic and eclectic emporium of Chinese and Japanese ceramics, furniture and woodblock prints, "Even Louis" (14th and 16th) pieces, an 1840 room-dividing screen from the Iran Embassy in DC, and a cornucopia of other antiques to make an aficionado's heart sing.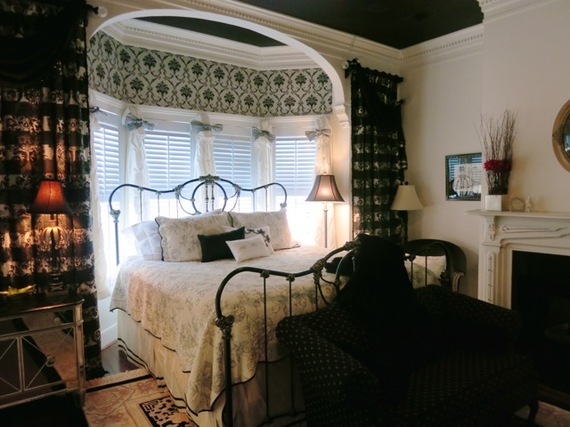 Fredericksburg VA: 1890 Caroline House. Right at the edge of the cute-boutique section of town, this beautifully decorated three-room inn balances 1920's chic with 2010's kick. Room one - with crown moldings, bay window, black and white pallet, high tech jet tub, glass shower, wrought iron bed, gas fireplace, mirrored vanity desk, dark walls and sparkling crystal chandelier, could be one of the most popular on a "House Design" tour.
Related