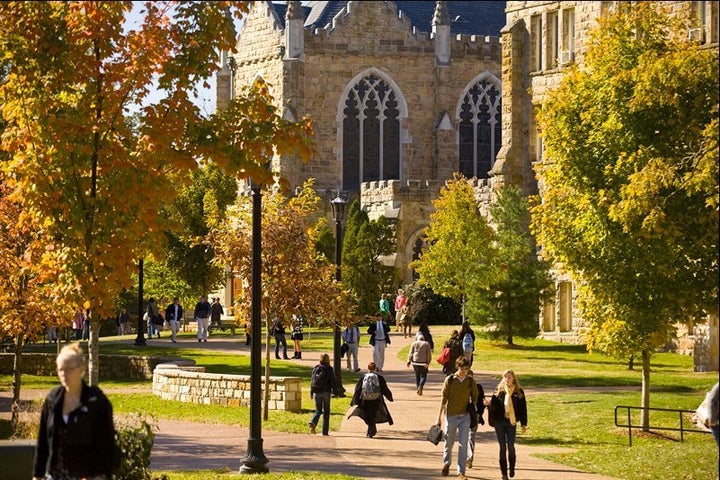 Since the publication of my book, Endtimes: Crises and Turmoil at the New York Times 1999-2009, I have been blogging about the media for the Huffington Post. But today, with the fall term approaching, I want to wear another hat, namely that of Cornell English Professor, a position that I have had for more than 44 years.
In the past week, I and a handful of other professors -- who have demonstrated a strong interest in undergraduate teaching -- were asked to contribute to a Cornell discussion "Advice for Entering Freshmen." What follows is an extended version of my comments. While the suggestions apply to all entering freshmen, especially those who will be living on campus, needless to say, this is far from an exhaustive list and one that students, parents, and colleagues should think of as a point of departure. I have restricted my list to ten items.
Ten Suggestions for Incoming Freshmen
1) Time management: Keep a chart of how you are using your time. Work on your course work every day but not all day; do something that is fun and relaxing every day and be sure to get enough exercise and sleep.
2) Remember the three R's: Resilience (Falling down and getting up are one motion.); Resourcefulness (Use your skills and intelligence.); and Resolve (Pursue goals with determination and persistence.).
3) Think about your classes as communities of inquiry where you and your fellow students and the professor are sharing intellectual curiosity, love of learning, and the desire to understand important subjects.
4) Get to know one professor reasonably well each term; you will not only have necessary references for college programs, jobs, and graduate school but also you will feel part of your college community.
5) Be sure to participate in one or more of the many campus activities, but the first term chose a limited number until you are confident you can handle your course workload.
6) Take advantage of lectures outside courses, special exhibits, campus theatre, musical programs and other campus resources as well as the natural and/or urban treasures of the area in which your college is located.
7) Find a few comfortable and quiet study places on campus, places where you work effectively and are not easily distracted.
8) When you enter a new situation such as the first weeks at college, you might feel somewhat desperate to make friends quickly. But it is important to retain your core values and judgment and to avoid becoming part of a herd or doing things because others are doing them.
9) Take care of yourself physically and emotionally. Seek help when you need it, no matter what the issue. Know that substance abuse is a problem on campuses, with alcohol being the most abused.
10) Laugh a lot and continue to develop your sense of humor. When things are not going well, remember you can't fix the past. But you can start where you are.
Author of the recently published Endtimes? Crises and Turmoil at the New York Times, 1999-2009 (Excelsior Editions of SUNY Press), Daniel R. Schwarz is Frederic J. Whiton Professor of English and Stephen H. Weiss Presidential Fellow at Cornell University. He can be reached at drs6@cornell.edu
Related
Popular in the Community