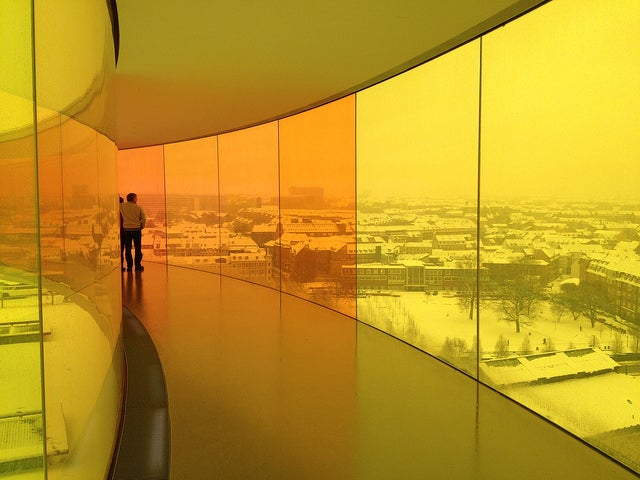 The Rainbow Panorama at ARoS. Photo: Creative Commons/ Alex White.
You've probably never heard of the Danish city of Aarhus. Denmark's second largest city—whose history began in the 8th century as a Viking settlement—is the European Capital of Culture for 2017. Situated on the eastern coast of the Jutland peninsula, in the center of the country, Aarhus has much to offer, despite its modest size (with a population of around 330,600), and unassuming attitude.
Aarhus has established itself not simply as an "alternative to Copenhagen," but as a city with a distinctive attitude to life that's reflected in all aspects of its culture. "Aarhus is a small city but it has so much to offer," says Erlend Høyersten, director of ARoS Aarhus Art Museum. Under his leadership, it's become one of the most radical and well-attended art museums in Europe. The 17,700-square-meter building, situated on Aarhus' "museum street," was designed by Schmidt Hammer Lassen architects and opened its doors in 2004.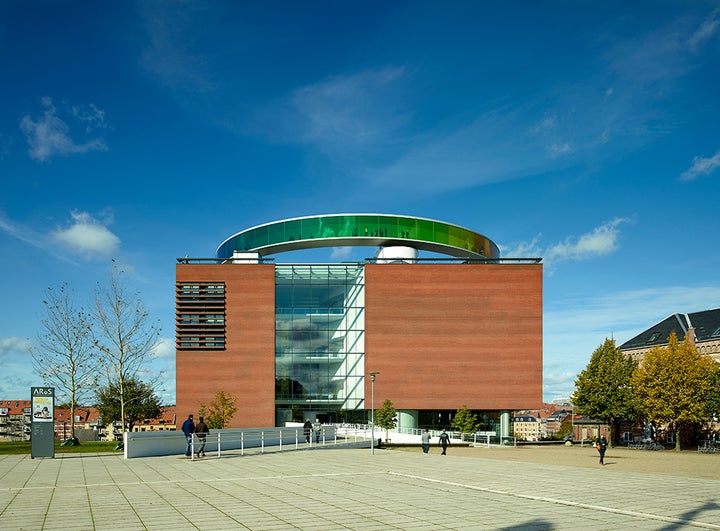 ARoS Exterior. Photo Courtesy Hammer Lassen Architects.
"Aarhus has developed significantly over the past years, with areas such as culture, music, art, gastronomy, and architecture becoming more and more important," he told MutualArt while in London to discuss the program for the biggest event of Aarhus' cultural calendar this year—the ARos Triennial. The first ARoS Triennial (3 June – 30 July, 2017) will focus on the way artists have responded to nature throughout history, with exhibitions, events, and more than 15 major installations across the city, including new commissions by Fujiko Nakaya, Simon Starling, Cyprien Gaillard, Doug Aitken, Alicja Kwade, and Superflex. The natural beauty that flanks the city—facing the Kattegat Sea on one side, the Marselisborg Forest to the south and the Riis Skov forest to the north—has no doubt inspired the theme.
Aarhus' relationship with nature is also inspiring: increasingly invested in environmental planning, the city aims to be CO2 neutral and independent of fossil fuel for heating by 2030. Tackling current and future climate change is a real priority for Aarhus, and self-sufficiency will also underpin many of the works of the Triennial—including a structure growing cannabis.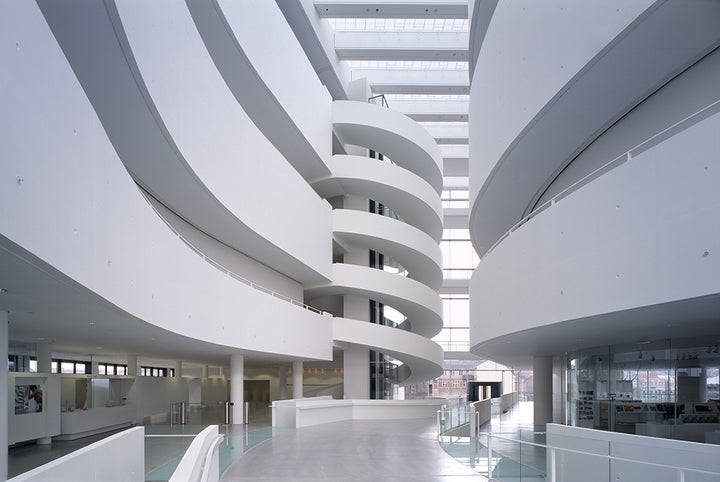 ARoS Interior. Photo: Adam Mørk.
Aarhus' "hygge" culture of "creating cozy and convivial atmospheres that promote wellbeing," is, of course, also deeply connected to its residents. As the city with the youngest population in Denmark, many of whom attend the university, the atmosphere is "young and exciting," says Høyersten, "it's a university city, so there are always people in the streets, bars and cafes." Aarhus' jazz scene in the 1950s was particularly prominent, and it hosts a renowned, annual eight-day international jazz festival.
Before the official program for its year as the European Capital of Culture kicks off in the spring, Høyersten shared some of his highlights for the coming months—plus some exceptional spots to eat—with MutualArt. If you're not already planning a visit, you probably will be.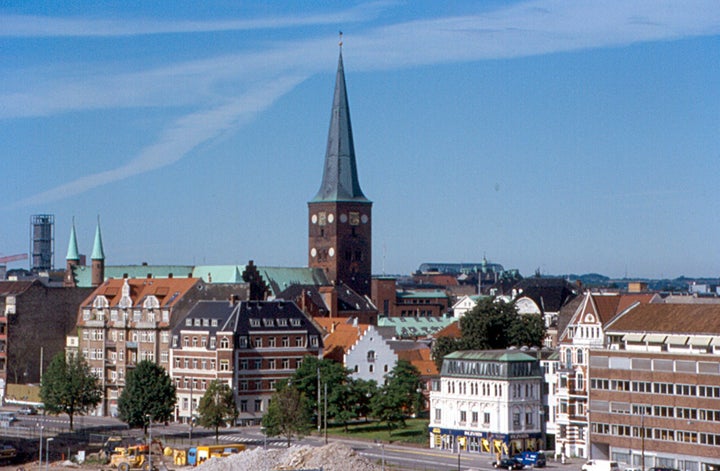 Aarhus and Cathedral. Photo: Creative Commons/ Roger W.
"Custom designed animations will take over the south facade of the Cathedral of Aarhus to exhibit history like never before," says Høyersten. The spectacular Cathedral of Aarhus—dating back to the Middle Ages—is one of Høyersten's favorite places in Aarhus. Aarhus Stories will recount the history of the city from the Viking Age, to the Industrial Revolution, to the German Occupation, and up to today, using the dynamism of digital animations and a special soundtrack composed by DJ Static and Nicolai Absalon, who will perform live with an ensemble of musicians in March.
In March, as part of its film and animation program, Aarhus will host Julian Rosefeldt's highly ambitious 13-channel installation, Manifesto. Høyersten selected Manifesto because of the "dynamics between politics, art and life," something that's strongly reflected across the line-up of artists and projects.
"Susanne Bier has built a reputation as one of the world's outstanding directors through her works. Featuring Danish and international singers and big stars, this opera is an absolute 'must see' in 2017," Høyersten asserts. Brothers is part of the Oscar-winning Danish filmmaker's Bier Trilogy, now translated from the screen for the stage, performed by the Danish National Opera and the Aarhus Symphony Orchestra. Catch it from August in Aarhus.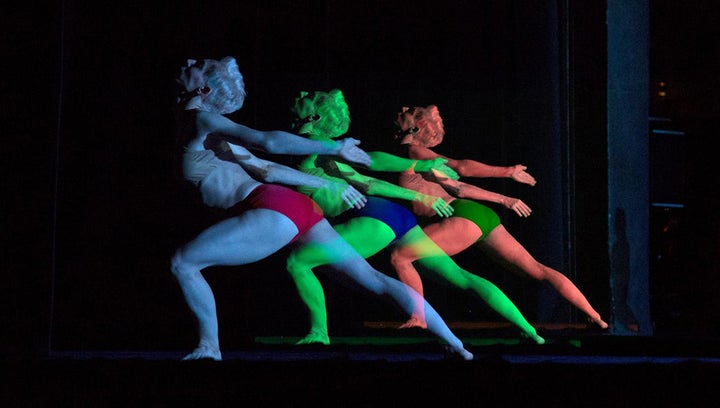 Tree Of Codes, 2015, Carousel. Courtesy Company Wayne McGregor. Photo: Ravi Deepre.
Surely one of the highlights of the program of events, Tree of Codes is "a stunning collaboration between three world-class artists: brought to life by Jamie XX's scintillating score, Olafur Eliasson's dazzling visual designs and Wayne McGregor's visceral choreography," as Høyersten puts it.
29th Aarhus Jazz Festival
Jazz remains an important part of Aarhus' cultural scene. Høyersten, a lifelong jazz fan, recommends the 29th Aarhus Jazz Festival, opening in mid-July, with more than 230 concerts taking over museums, coffee shops, churches, town squares, and bars. Expect some of the world's top musicians to be in town.
To learn more about the cultural roots of Aarhus, Røde Orm is a "spectacular outdoor performance of a captivating tale from the Viking Age," according to Høyersten. Presented by the Royal Danish Theatre—in collaboration with Moesgaard Museum and Aarhus 2017—Røde Orm (an adaptation of Frans G Bengtsson's novel about the escapades of Orm in Europe and the Middle East) will be one of largest outdoor performances to ever take place in Denmark.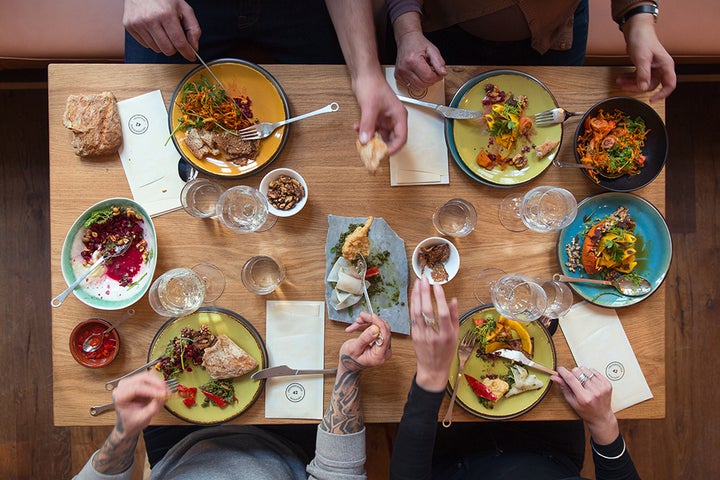 Image Courtesy Frederiksgade 42.
The development of Aarhus' contemporary cultural scene is in many ways down to its food; over the past decade, many of Scandinavia's top restaurants have moved to the city, bringing many food fanatics with them. One of the best examples of the city's approach to food is Frederiksgade 42, a restaurant serving up "food of the future," with a sustainable menu made up of 70% vegetable dishes—a reflection of what will probably be available, or at least, acceptable, in the near future.
"This exhibition space has some good stuff on in 2017—Thomas Hirschhorn and Cécile B. Evans to mention a few," says Høyersten. Dedicated to contemporary visual art, the Kunsthal has been through several transformations since it was founded in 1917. Cécile B. Evans' solo exhibition, What the Heart Wants opened on Friday and runs to March 19th.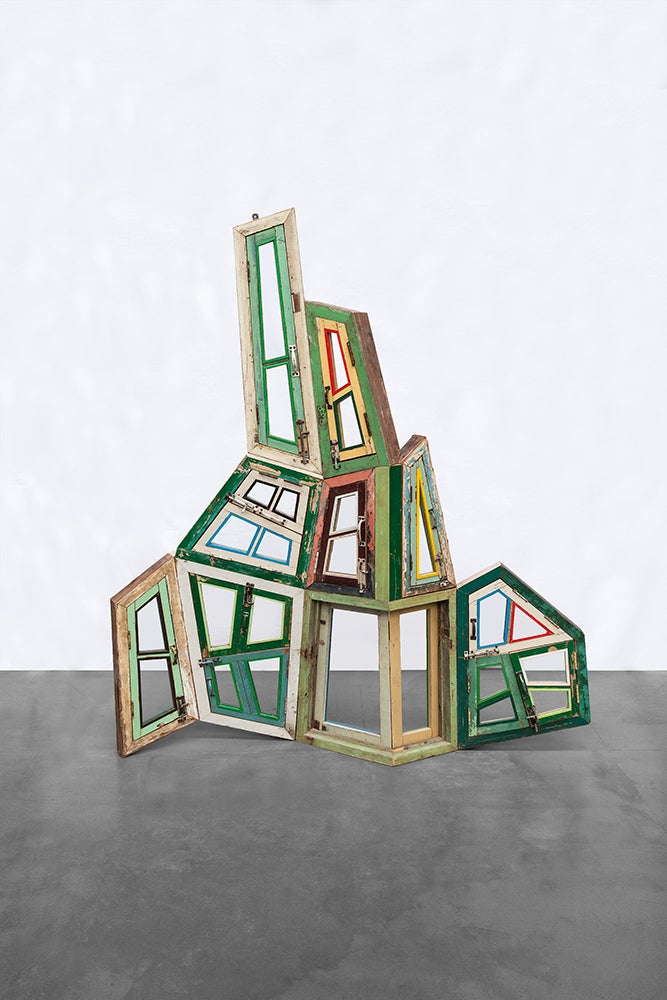 Song Dong, Doing Nothing Doing Debris 012, 2014, 192 cm x 170 cm x 50 cm (75-9/16" x 66-15/16" x 19-11/16"). © Song Dong, courtesy Pace Gallery.
Song Dong is making a giant replica of Aarhus—and the audience can eat it. As part of a major solo exhibition of the Chinese artist's work opening at the Kunsthal Aarhus in August—which includes a new public artwork, an architectural installation based on a Chinese temple, commissioned for the gallery's garden—Eating the City is an edible performance piece, where the audience can break off parts of a model made out of biscuits. Høyersten remarks, "Song Dong sees the project as an extension of hospitality, by inviting people to a shared space to exchange ideas and to offer a platform for free speech."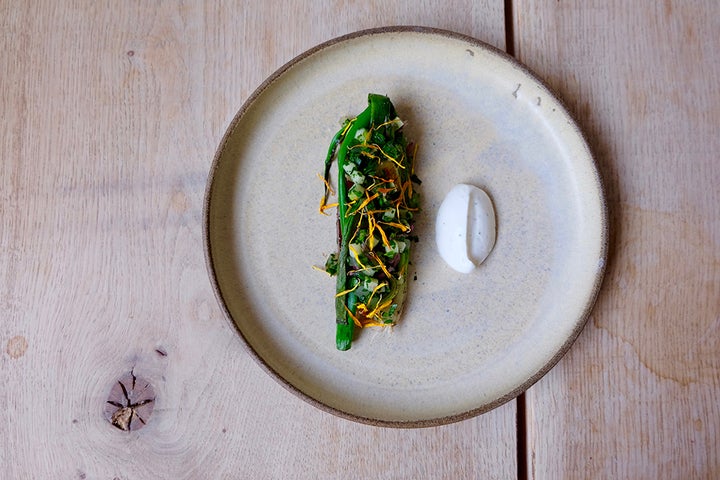 If you're still hungry after eating the art, then this creative Michelin starred restaurant—with seats for just 35 guests—is a reason on its own to visit the city. Run by top Nordic chef, Rene Mammen, (who also owns another spot in town, Pondus) Substans is a contemporary take on Danish gastronomy, with their own versions of local dishes like frikadeller (meatballs) and smorrebrod (open sandwiches). Expect tasting menus based on locally sourced produce but with a few surprises from further afield too. Proof that Aarhus really is the culinary capital of Denmark.