 As we close-to-NASA folk pause to reflect on yet another anniversary of perhaps the most difficult 10-calendar-day stretch for NASA -- the Apollo 1 fire (Jan. 27, 1967), the Challenger disaster (Jan. 28, 1986), and the Columbia tragedy (Feb. 1, 2003) -- I took some time to reflect on whether we as a nation learned anything from these tragedies. Of course NASA learned. We fixed the technical problems that plagued each of the programs and went on to fly triumphant missions. We brought humans safely back to Earth after living and working on the Moon. We flew a myriad of successful Shuttle missions -- with three remaining orbiters serving as the workhorses that built the International Space Station -- before abruptly ending the signature program (I think) prematurely.
But did we, America, learn and truly understand? As I discussed in my previous Huffington Post blog post, "Never Give Up, Never Surrender," some of us did, while others did not. Understand that these tragedies did not have to happen. But the lessons learned and the resultant technological growth would ultimately contribute to discoveries and opportunities benefiting all humankind. And that, I believe, should be the legacy of these brave men and women. We must continue to explore.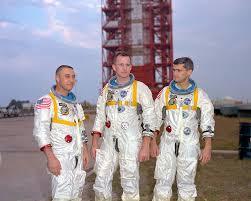 I thought it appropriate to reprint an article I wrote shortly after that tragic winter day in 2003. I previously posted this tribute, exploiting the wonderful capability of social media, but I am hoping that through the pages of The Huffington Post, I will reach an even wider and more diverse audience. While written for the crew of Columbia, a simple substitution for the names of the crew lends itself to general words applying to all of the spacefarers involved in that horrible stretch of 10-calendar days now tarnishing NASA's brief and storied history.
On Feb. 1, 2003, I experienced one of the most difficult days of my life. On that day at 0916 Eastern Standard Time, the Space Shuttle Columbia was scheduled to touch down on Runway 33 at the Kennedy Space Center in Florida. She didn't make it.

I was there at the landing site that day, as an astronaut family escort. In that capacity, along with two other astronauts, I was responsible for providing support to all the family members of Columbia's crew. "Support" is a broad and general term -- we were to give them whatever they needed: transportation, food, smiles, and assurances. We all (or at least I) thought it would be easy. Just get them to their designated spot near the runway on time for the joyous return of their spouses, then shuttle them off to the place where they would greet their favorite heroes with hugs, kisses, and cheers. How shortsighted I was.

With a somber yet urgent look from a KSC Security Officer, our roles became instantly transformed, and I had to call on my faith in God in a way that I had never before imagined. Our astronaut and family escort job had now become "real," with consequences that I had always understood but maybe never really fully comprehended. I can comprehend them now.

I want everyone reading this to understand just how brave the STS-107 crew and their families truly are. Clearly knowing the risks, these seven pioneers moved forward with focused determination and joyful hearts; anticipating the wonders and discoveries they were going to experience in a place that so few ever come to know. With the courageous support of their loved ones, they ventured into their lifetime dream of flying into space.

My personal dreams and aspirations have not changed. I still long for the opportunity to explore the heavens, and I hold firmly to the belief that what we (NASA) do benefit all those back on Earth. Our space program will continue. We will persevere. It will be better than before; it has to be or my friends will have died in vain.

I ask that you continue to pray for the families and friends of Columbia's crew, and for the entire NASA family. Please know that Rick Husband, Willie McCool, Kalpana Chawla, Dave Brown, Michael Anderson, Laurel Clark and Ilan Ramon were my friends, my colleagues and my heroes.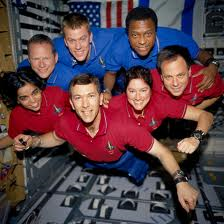 Now, 11 years later, I still feel the impact of that fateful day in February. I was their colleague and their friend. In 1967 the Apollo 1 fire was just a news story to me, then an 8-year old boy. In 1986 the impact was much harder -- I was seated in a technical interchange meeting at the Johnson Space Center, a quiet meeting participant still trying to find his way as a young aerospace engineer. In 2003 it knocked me to the ground, as I was one of three astronauts responsible for the crew members and their families while serving as a family escort.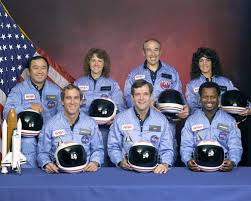 So have we learned as a nation that our space program is still worth our efforts? Can we all openly agree that flying in space is dangerous? Might we come to the realization that substantially reducing these risks -- in order to reap the multitude of its benefits -- costs taxpayer dollars? Do we understand astronauts are willing to give their lives in order to enable their nation to boast the world's preeminent space program?
I hope so. I certainly hope so.
Related
Popular in the Community