Small cruise ships do not offer the bedazzled interiors, crazed casinos, Las Vegas productions, pools, climbing walls, multiple restaurants, and spas of much larger ships. If that's what you're into, stop reading now and head to Disney, Norwegian, Royal Caribbean, Celebrity, Princess and the like.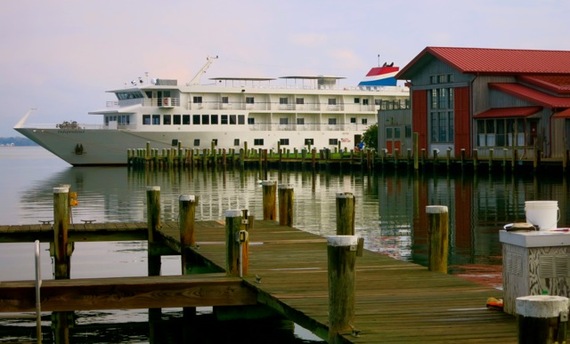 Though they offer fewer onboard activities, small ships, defined as those that carry fifty to 300 passengers, are best for a certain kind of traveler. Here are ten ways to determine if small ship cruising is right for you. If it is, we'll steer you to the cruise line that suits you best (based on Conde Nast Traveler's 2014 Reader's Choice Awards for Top Five Small Ship Cruise Lines).
1. You can't stand crowds. Large ships are floating cities, and the bigger they are, the more overstuffed with people they get. Small ships carry at most 300 passengers, many half that, so while you'll dine well and visit different ports, you don't have to contend with a daunting number of travelers competing to score a seat at the hottest on-ship restaurant or for the coolest shore excursions.
2. You don't mind swapping onboard variety for a more intimate experience. Small ship cruising is typically very low-key, with plenty of time to unwind. You won't find thousands of square feet to explore, or feel anxious and overscheduled with a confounding number of activities. Expect comfy common rooms where you can linger, read a book, or get to know fellow passengers, a deck to enjoy ocean or river breezes, and experts and historians who seem like part of the family after just a few days.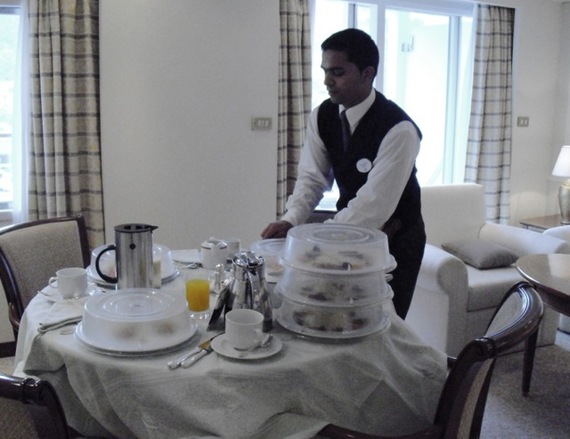 3. Personalized service is of great importance. Butlers and "Hotel Directors" are adept at indulging a variety of special requests, be they dietary requirements, exclusive tours, or private anniversary dinners.
4. You've been to the big tourist towns and are eager to investigate small burgs. Small ship shore excursions are more exclusive than those of larger ships - which makes sense. Moving three thousand people around on shore is much more difficult than transporting a couple of hundred. Small ships can pull right into the thick of things in small and even larger towns and cities. Docking to disembarking takes minutes not hours. Pull into town and you can be strolling down Main Street, or boarding a van or trolley right away.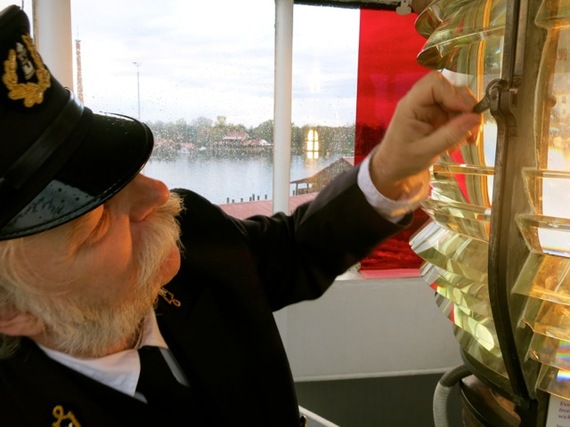 5. You'd rather hear from local historians and experts than catch a Broadway revue. Small ships don't have the capability to host over-the-top shows, but that doesn't seem to matter when you're being tutored in the art of crab-cracking on the Chesapeake, or watching a Lighthouse Keeper demonstrate his craft in full period garb. Lectures and stories about ports of call are lively and relevant, with experts committed to entertaining, informing, and yes, even thrilling, their audience.
6. If given the choice between lazing around a pool, mai-tai in hand, or taking a walking tour of an old shipbuilding port, you'd take the walking tour every time. Small ship aficionados tend to have curious minds and love learning about different cultures (even in our own country) from passionate locals. Residents of small towns take great pride in their attractions and history, and you don't want to miss any opportunity to connect with them.
7. You're open to meeting like-minded strangers. Speaking of "connecting," small ships grant ample opportunities to meet and mingle with people from all over the world. Open dining room seating, comfortable lounges and small-scale shore excursions provide myriad occasions for socializing.
8. You don't require Kids Programs. Small ships tend to attract newlyweds or a more senior crowd - people who generally don't travel with young children. Multi-generations, especially ones with babies or toddlers, will be better served on the larger cruise ships that offer babysitting services and programs for tots.
9. You're willing to spend a bit more. Moving these ships around - with fuel and staffing costs - is a pricey endeavor. Given that only a hundred or so passengers share in the expense, rather than many thousands, means the rates will be higher. Also, most upscale cruise lines include at least wine and beer with meals, if not hard liquor as well - amenities which would be an additional cost on other, larger ships.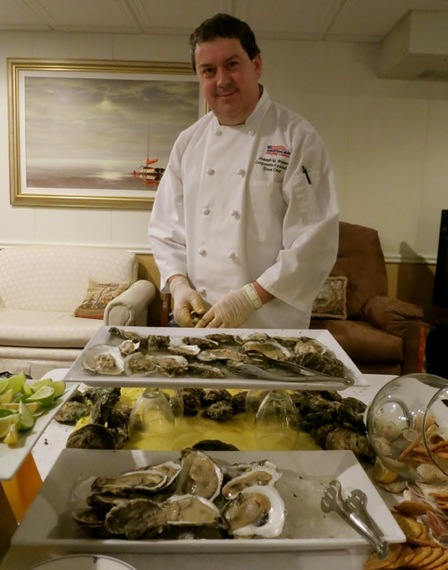 10. You are a discerning diner. Both Seaborn and Silversea provide upscale fine dining at its best, created by Relais and Chateau chefs in luxurious dining rooms and onboard restaurants. American Cruise Lines features regional menus developed by Culinary Institute of America (CIA) chefs, with fresh ingredients sourced in each port.
OK, so you've established that you are a candidate for a small ship cruise. Cruise lines differ, so the following will identify the best for your needs:
I seek ultra luxury and glamour, with a butler on call 24/7. Both Seaborn Cruise Line and Silversea Cruises (Conde Nast Traveler's Reader's Choice #2 and #3) offer the most posh décor, roomy staterooms and fine dining, but only Silversea appoints a personal butler to see to your every whim. He or she will unpack/pack your suitcases, bring drinks and appetizers to your stateroom and generally make sure all is well in your floating world.
USA All the Way. Only one cruise line makes this cut: American Cruise Lines (Traveler's Reader's Choice #4). All ships in the fleet are built in the USA, flagged in the USA, with US employees and itineraries. Ships travel up and down the East Coast, on the Mississippi, Columbia, Snake and Cumberland Rivers, on Chesapeake Bay and other US waterways, with an emphasis on history and regional cuisine. Both the Maine Lobster Fest Cruise and Chesapeake Crab Fest Cruise are two of the line's most popular.
I'd like a sailing spa, please. With actual sails. Windstar Cruises, which came it at #1 on Conde Nast Traveler's Reader's Choice Award, is a fleet of graceful Motor Sailing Ships. Windstar is best known for its warmer-climes itineraries (Caribbean, Tahiti, etc.) and dive-right-off-the-stern platform. FYI - If you are wheelchair bound, consider another cruise line. Windstar ships are not outfitted for the disabled, as none of their ships feature elevators or lifts.
I'm an adventurous nature lover. Lindblad Expeditions/ National Geographic, at #5, caters to folks who don't mind donning foul-weather gear and riding in salt-spray Zodiacs to get as close as you're ever going to be to really wild wildlife for the perfect photograph.
I like a good cocktail party, particularly if premium drinks are on the house. Those who like to celebrate in the privacy of their cabin will want to book either Seaborn or Silversea. If you enjoy meeting kindred spirits every evening for an hour before dinner, choose American Cruise Lines. Guests often cite this Very Happy Hour as a favorite ACL feature. Moreover, if the ship doesn't carry your favorite brand, a steward will be happy to purchase it for you. (Just ask).
I'm a woman of a certain age traveling alone. An informal poll of cruise-savvy women puts American Cruise Line at the top of this list. First of all, ACL markets to retired professionals, so a typical passenger is in his or her 60's or 70's. And for unknown reasons -- perhaps it's the aforementioned complimentary daily cocktail party -- passengers are "more friendly and outgoing" than on other lines. There have been several instances of solo women meeting on board and developing long-term friendships on these trips.
I hate flying: I'd rather drive or take a train to the point of embarkation. Both Seaborn and Silversea offer one New England to Canada itinerary. Linblad features a Lewis and Clark trip from Portland, OR to Clarkson, WA. American Cruise Lines offers dozens of itineraries throughout the United States easily accessed by car or train.