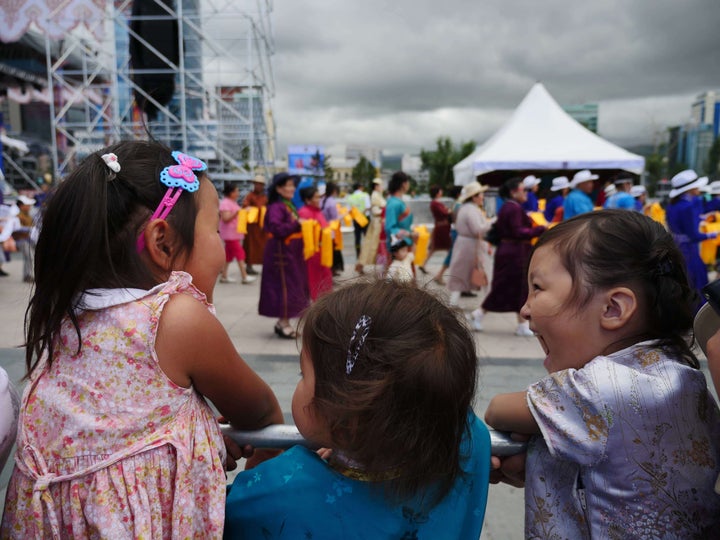 Given the current situation across the world, it is more imperative now than ever before to teach our kids about tolerance and friendship. The next generation must learn not only about world history and geography, but also understand diversity and culture.
Here are ten simple ways in which parents can teach impressionable young minds about the world in fun and educational manners.
1. Learn a New Language. Speaking a second languages is no longer a nice to have, but a "must have" skill. Free language classes are offered by cultural institutions and consulates in practically every city. There are Sunday schools for kids to learn languages, music, arts and culture. Enroll your kids in German, Spanish or French school each year and they will even expand their circle of friends.
2. Make a Pen Pal. Kids of same ages from different parts of the world can be paired through certain subscription based websites. This allows them to practice their writing skills as well as make a connection with another child. If your kid is a member of a homeschooling association, scouts or 4-H, you can use the club's resources to find a pen pal. Older kids can also use video chat enabled websites to practice languages or just interact with kids abroad. It is a great way to promote cross cultural learning using modern technology.
3. Attend Cultural Festivals - In my city, we have annual Greek, Polish and Vietnamese festivals where people from those countries put together events to showcase their food, music, dance and art. They wear traditional costumes and recreate the ambiance of that country. There are always designated kids areas with lots of fun activities as well.
4. Travel Abroad - Make your family summer vacation count with a trip to a foreign country. There are many cost effective ways of traveling as a family by doing home exchanges, Airbnb or volunteer vacations. Traveling opens up the minds of little ones as they learn life skills such as patience, communication, and adaptability. Almost all parents who have taken their kids to third world countries have told me that their children tend to demand fewer material things and are generally more grateful for what they have after a trip to a third world country.
5. Incorporate Cultural Learning Into School Projects - My elementary school teacher picks a topic for the week to diversify her class' learning experience. The topics range from animals, foods, costumes or countries of the world. The students do hands-on activities around it such as making paper cutouts or drawings, watching movies or a kid-friendly cooking class.
6. Read Storybooks Based in Other Countries - Popular fantasy tales such as Arabian Nights, Sindbad, and The Jungle Book not only entertain kids, but also provide insightful knowledge about other cultures. They are fun and educational at the same time. Parents can discuss the cultural aspects of the stories after reading the book or watching the corresponding movies.
7. Eat at Ethnic Restaurants - Instead of going to the same family favorite joints, make a plan to dine at an unfamiliar restaurant once a month. Have your kids do some research on what are some of the foods from that country, so they are excited about ordering. You can even try cooking international recipes at home together. Who knows, you may inspire your kid to be the next Master Chef Junior!
8. Celebrate Different Holidays - Growing up, my family and I celebrated every religious holiday, though we were practicing Catholics. We would light fireworks on Diwali, cook rice pudding on Eid-ul-Fitr, and attend the communal lunch at a Sikh temple on Gurpurav. You can research how the festivals are celebrated and recreate them with traditional food, decorations and customs.
9. Organize Themed Parties - Instead of doing the same old superhero and princess themed birthday parties like every other kid, you can encourage your kids to be more creative. Wear sombreros and hang piñatas for a Latin Fiesta, or ask everyone to dress up in kimonos for a Japanese tea party. The kids will have so much fun and learn something new along the way.
10. Decorate Meaningfully - One of my favorite painting tips is a world map mural with pictures and pins. I also like gifting interactive globes, and dolls from different countries. Incorporating toys and souvenirs from all over the world will inevitably make your kids curious about cultures.
Understanding how the rest of the world lives makes kids smarter and friendlier. Starting early means their personalities are impacted and they become open to trying new things as they get older. It also helps them grow up as informed global citizens.
~ Sucheta Rawal is the author of a series of children's picture books on travel and culture, Beato Goes To. Follow her on Twitter @suchetarawal
Related
Popular in the Community