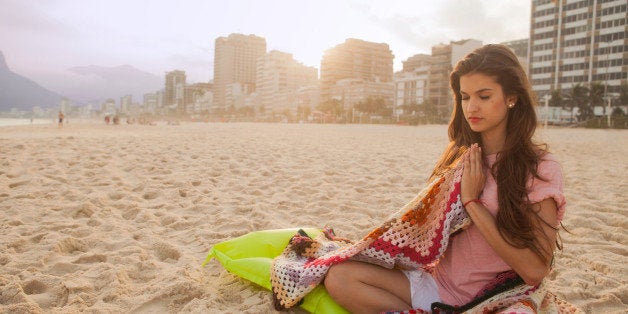 The timing of spring break is strategic. Our brains need rest and some quiet time to recover. College students have been grinding out midterms and papers at warp speed. Read. Go. Study. Go. Write. Go. Solve. Repeat. Add a dash of ridiculous winter weather, a spicy splash of stress, and cook it until it's done. We're frazzled. Faculty and staff and administrators need to dial it down as well. It's called break for a reason.
The American spring break originated from necessity -- athletic teams escaping the frosty, frozen college campuses of the northeast to train and scrimmage in a warmer, sunnier part of the country. It was amusing to learn via a 2006 article in The New York Times Magazine that a swim coach at Colgate University may have been the first to bring a team to Ft. Lauderdale for spring training, starting an annual tradition. Softball, baseball, rowing, rugby, tennis, and ultimate frisbee teams are making the trek south this weekend. Safe travels.
I frequently blame MTV for supporting and perpetuating many horrendous fashion decisions in the 80s. The network also receives dubious distinction for making the unfiltered debauchery of spring break accessible on television. I doubt the good people of Daytona Beach will ever be the same. Lately, though, I think the tide is shifting. My informal polling indicates that a majority of Colgate students -- across all ages and backgrounds -- are heading home for at least part of the upcoming break. They're pooped.
Whether you're heading home or scooting away to Mexico or road tripping with your teammates, here are ten ways to make your break a little softer:
Press the pause button. You've been clicking along at high speed for the past several weeks. Slow down. Pump the brakes. Stop. Recharge your mental batteries.
Sleep like a champion. This really needs no explanation.
Read for pleasure. Magazines are okay, really. Read something that's not required by anything (work) or anyone (professor). Consider re-reading a classic or tackling a novel on your "to read" list. Hemingway would approve of spring break reading . . .
Reflect. Ask yourself some fairly easy, but helpful questions. What's been going well this semester? Is there time to make a few adjustments?
Express gratitude. Write a thank you note -- not a text or email message. Even if you're lounging poolside in Cancun, buy a postcard and show your gratitude to at least one person.
Have an adventure. If spending break at home, plan one unique field trip or excursion. Do something new. Attend a talk at the public library. Go to a church supper. Become a tourist in your home town.
Create something. Write a song or poem. Paint, draw, build. Plant some flowers for a neighbor Craft a nice handwritten letter to a friend or family member. Utilize another section of your brain. Go to a gallery or museum for inspiration.
Celebrate. Gather with friends and have some laughs. Throw a party for no reason. Start a new tradition.
Focus on yourself. Be mindful. Meditate. Breathe. Walk the dog. If you don't have a dog, borrow one.
Unplug. Detach. Deactivate your devices for a couple of days. Go off the grid. Almost everything else can wait.
REAL LIFE. REAL NEWS. REAL VOICES.
Help us tell more of the stories that matter from voices that too often remain unheard.