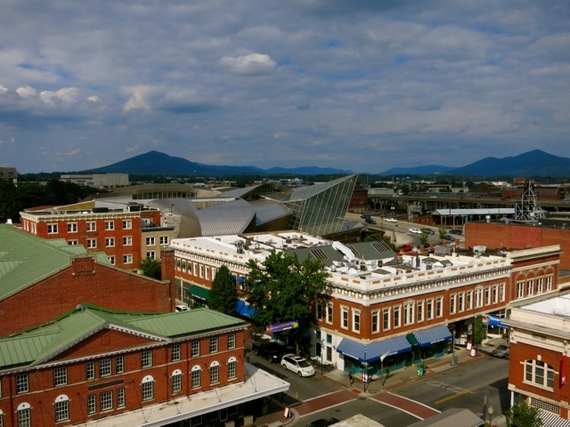 Driving back roads through the Shenandoah Valley and Blue Ridge Mountains can engender visceral feelings of oneness with the earth, of spirituality and tranquility. Most tourists, though, come to see Jefferson's home, Monticello, or coast through on the Blue Ridge Parkway, and don't stay long enough for these feelings to take hold.
But there are many unique reasons to stay and explore both Charlottesville and Roanoke, Virginia - about 120 miles apart on that scenic and historic Parkway. If you need to escape the city for a few days, check out these unique experiences only a few hours drive from Baltimore, MD, Washington DC or Richmond VA. For more on these attractions and other Offbeat Escapes in the Northeast, check out GetawayMavens.com.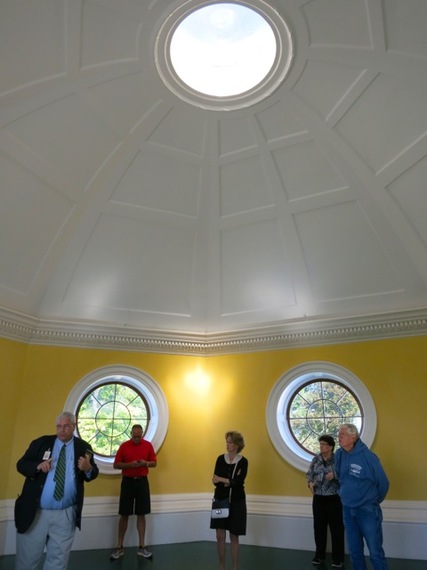 1. See the third- floor octagonal Dome or Sky-Room on the special 90-minute "Behind the Scenes Tour" of Monticello. Reminiscent of Rome's Pantheon topped by a Belgian hand-blown glass "Oculus," the large ballroom sized bright yellow room was never used. "We have no idea why he built it," guides marvel. Even if you've toured Thomas Jefferson's home before, the Behind the Scenes tour brings you, via ship-tight staircases, to the upper floors used by Jefferson's children and grandchildren.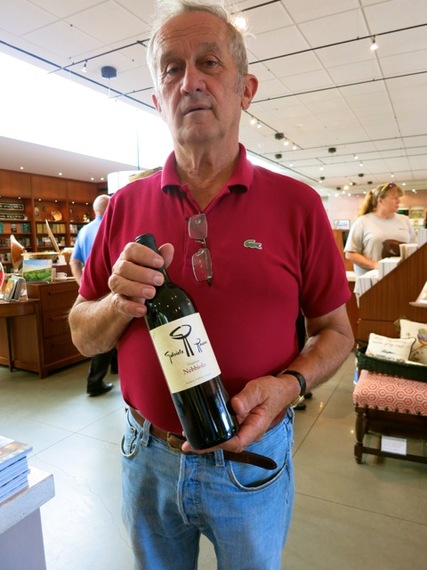 2. Meet Gabriele Rausse, winemaker and Director of Monticello's Grounds and Gardens. If you're lucky enough to find him, the humble Italian-born Rausse, loves to expound on Thomas Jefferson's vineyards and Virginia's wine industry in general. Rausse has been credited with elevating the quality of Virginia's wine to international acclaim - he arrived here in the mid 1970's to help open Charlottesville's Barboursville Winery and, in the process, his own. Specializing in Nobiloa grapes (from the Piedmont region of Italy), the Gabriele Rausse Winery will be opening a tasting room "very soon."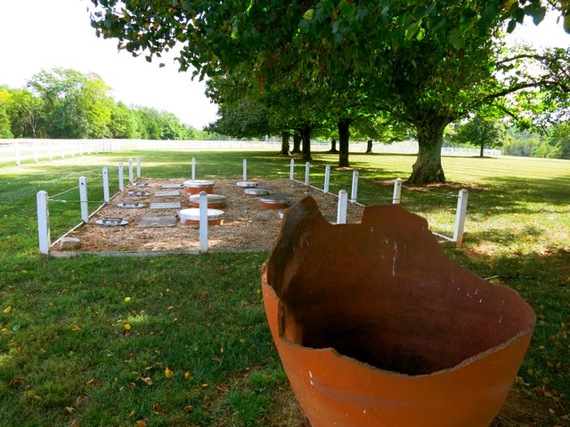 3. Taste dry cider, aged like wine, in the world's oldest fermentation tanks - terra-cotta kvevri's from the country of Georgia - at Castle Hill Cider just outside of Charlottesville. "We were the first (and possibly only) cidery in the US to have these," says Castle Hill's Orchardist/Ciderist, Stuart Madany.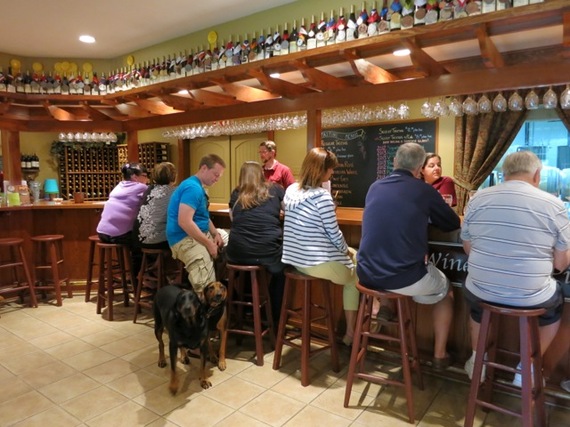 4. Take your pups into the tasting room at Keswick Vineyards near Charlottesville. Yes, this vineyard loves dogs and even features a dog park. Though it turns out 16 - 18 types of wine, Keswick is known for its French Viognier grape vintages and Keswick Signature Rose, Merlot and Cabernet Sauvignons. With almost 25,000 visitors a year, some on leashes, Keswick is a happy, tail-waggingly fun place.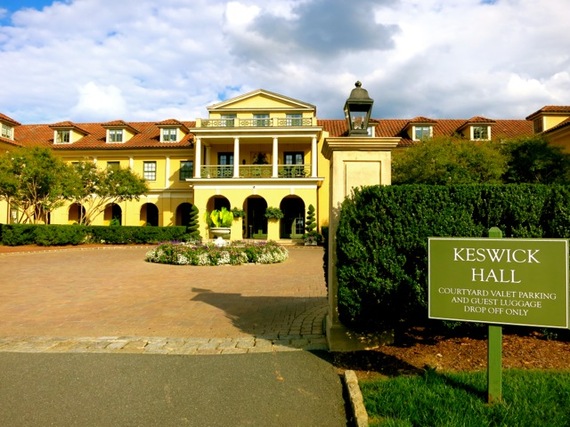 5. Play the 18-hole Full Cry, a brand-new raved-about Pete Dye Golf Course (opened September 2014) at Keswick Hall near Charlottesville and then bunk down for the night in a gorgeous, exclusive Italianate Villa on site.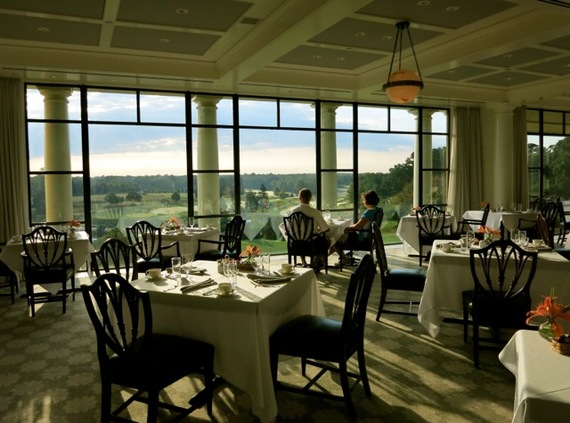 6. Fossett's, the restaurant at Keswick Hall, was named for Edith Fossett, Thomas Jefferson's head cook at Monticello, who trained under a French Chef. Like current chefs, Edith utilized local fish, game, produce, and cheese as her signature style. Overlooking the Pete Dye Golf Course, the cuisine at Fossett's lives up to the exquisite view.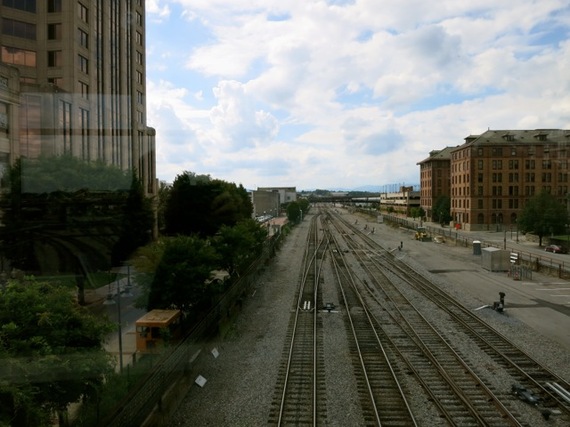 7. Watch freight trains zoom beneath your feet from the Roanoke Skywalk, which links Hotel Roanoke to downtown over an array of train tracks.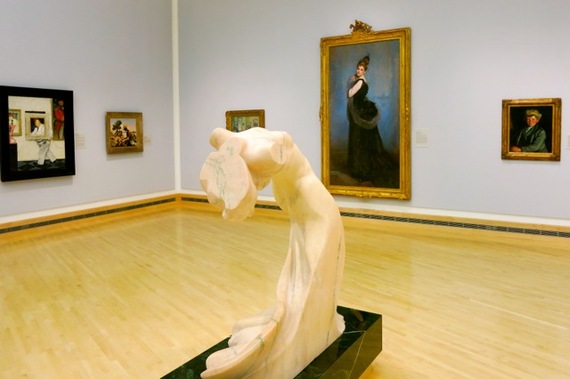 8. The contemporary Taubman Museum of Art in Roanoke, designed by Frank Gerhy associate Randall Stout, is as much an architectural statement as an art museum. Chief among the collection is John Singer Sargent's Norah, who, clad in a bustled black dress, stares alluringly from the canvas.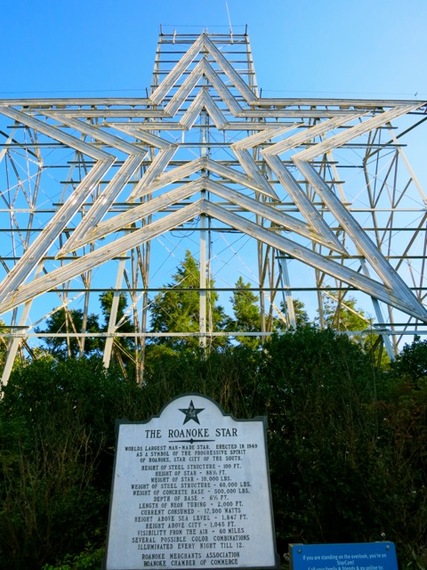 9. The Roanoke Star, 88 1/2 feet tall, and standing 1,045 feet above the city of Roanoke, is considered the "World's Largest Manmade Star." Text a link to family and friends - www.roanokeva.gov/starcam - and you can wave to them via the "Star Cam" in real time.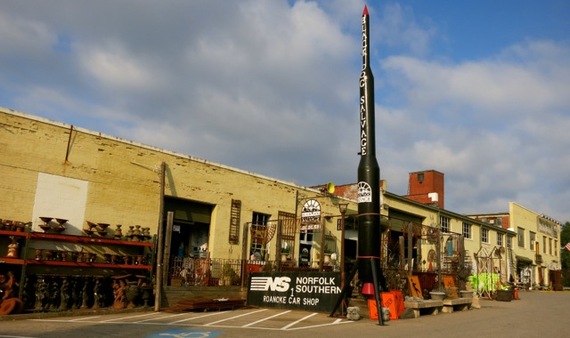 10. Roanoke is home base for the DIY and HGTV reality show Salvage Dawgs, otherwise known as Mike Whiteside and Robert Kulp, who take apart buildings, make really cool things out of the pieces, then sell them at their mega warehouse, Black Dog Salvage. If you have any desire to swap out drawer pulls, put new decorative hinges on doors, purchase a horse-jump-post bed, consult with an "up-cycle" specialist or just ogle pieces of wrecked buildings in hanger-sized rooms, Black Dog Salvage is right up your ally.