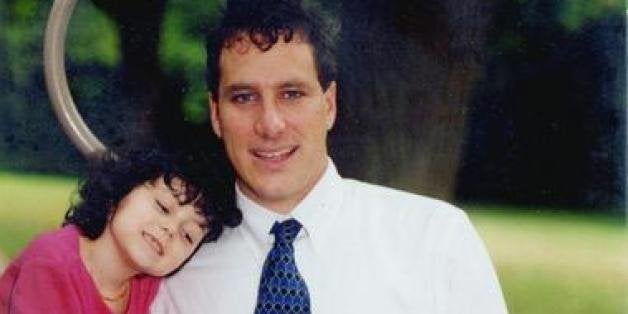 This Friday, August 1, 2014 will mark 10 years since my daughter Alex lost her life to neuroblastoma, a form of childhood cancer, at just 8 years of age. At times, it is hard to believe that Alex has been gone for a decade, a time span that measures longer than the years in her life itself. There have been many moments, both throughout her life and in the subsequent years, when I have asked myself what did it all mean? Though I'm not sure I will ever know the true answer as to why my daughter, and 263,000 new children worldwide are faced with cancer each year, I'm getting closer to understanding just how important my daughter's life was, and how it continues to contribute to the survival of others.
During Alex's battle with neuroblastoma, she quickly phased out of the treatment protocol, becoming heavily reliant on clinical trials to sustain her life. From diagnosis to the time of her death, Alex would never attain a cancer-free status, instead navigating from clinical trial to clinical trial, waiting as patiently as possible for the chance of a cure. It was through what seemed like an overabundance of waiting, that Alex herself became aware of just how much her survival relied on the discovery of new treatments and trials. If you know anything about my daughter, you know that Alex was a fighter, not only for herself, but for other children fighting cancer too. It was Alex's idea to set up front yard lemonade stands to help doctors on their way to finding these better treatments and cures, even if they would not be of benefit within her own lifetime. It was that very vision that laid the groundwork for what has become Alex's Lemonade Stand Foundation, and the continuation of Alex's work.
Nearly two years ago now, aspects of Alex's story came full circle through the vibrancy of a young 3-year-old girl from Virginia, named Edie. Similarly to Alex, Edie was diagnosed with neuroblastoma before her first birthday, and regrettably it looked like she would walk the same path, having exhausted all the traditional treatment options available. Like we did many years ago, Edie's parents turned to experimental treatments, hoping for one that would prolong her life, and if they allowed themselves to dream, one that would save it too. It just so happened that during that time, the Children's Hospital of Philadelphia was conducting a phase 1 clinical trial of the drug crizotinib, a trial that Alex's Lemonade Stand Foundation had an early hand in funding. The results of the trial achieved remissions, with minimal side effects, for 10 of the children participating, including the full of life Edie (see the strong-willed now 5-year-old in the video below).
You may have heard this story before, it has been documented in the news, but you may not know what it means to Alex's dad. It is miraculous for me to think that in a small way, my daughter Alex's life and mission played a role in saving Edie's life. The two of them had so much in common, but one thing they won't have in common is their outcome. I'd like to think that Edie will grow up and tell her children someday about a girl named Alex, and how in her short time on this earth, Alex saved the lives of others. In Edie's own words, "my life is saved."
I will never understand why my daughter Alex was diagnosed with cancer. I will never understand why she had such a hard road, one in which she had to fight for each and every day. I don't know what the big picture is here, or if there is one, but I do know that Alex's life meant something. I know that it meant something to me, my wife Liz, and our family, but beyond that, her life has meant something to other families in similar situations. It will never get easier to know that our daughter will never get the chance to see her cure, but if there is a second prize, it is knowing that her life saved others.
On this day, August 1, 2014, I remember my daughter Alex and thank her for giving me the gift of continuing her mission.
Alex, you are my hero, and I miss you.
-Dad
Calling all HuffPost superfans!
Sign up for membership to become a founding member and help shape HuffPost's next chapter