WILL OSCAR-WORTHY "HAPPY" GET OSCAR NOD?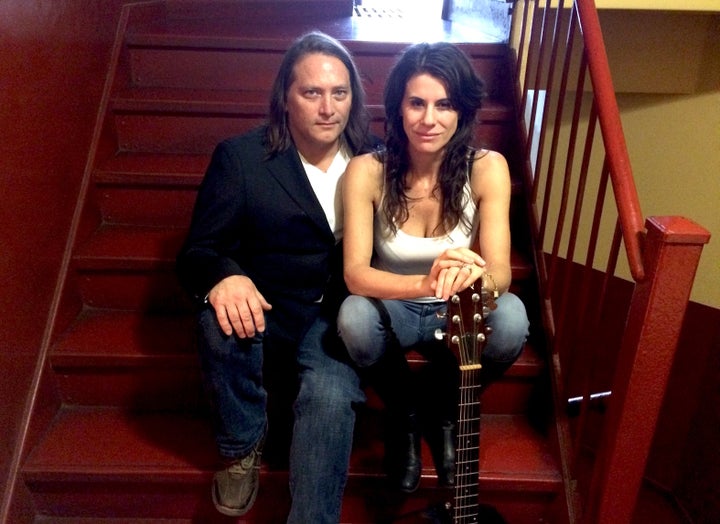 Erin Sax's "Happy" is the featured song in the critically acclaimed movie Altered Minds, directed by Michael Wechsler and starring Judd Hirsch. Below is the official music video for the recording in which Sax and co-writer Patrick Kelly address PTSD as it manifests within this psychological thriller.
"Several years ago, a director came to me and asked me to write a song for a movie he was making. The movie, altered minds with Judd Hirsch, was about one night in the lives of one family who uncover a lifelong secret, and the toll this secret takes on the family. When I got the script I was recovering from surgery for a lump in my breast. I was depressed, scared and not getting out of bed. A fellow songwriter had reached out to me about working with me on the song and…well…I wasn't very nice. The songwriter, Patrick Kelly, had lost his leg to cancer at 17. He challenged me to get off my ass and work with him on the song.

"The result of that time was the song 'Happy,' now a potential academy award contender for best original song. It has been a strange and amazing journey since 'Happy' was listed as a potential academy award contender. So many have fallen in love with the song. Total strangers have showed their support in incredible ways because 'Happy' has spoken to them. Others have sent slightly less encouraging messages. Calling to say 'Happy' is powerful and compelling, but will never get heard or recognized because we are outsiders. 'Those are just the breaks.' And I suppose that is our biggest challenge, that the song won't get a chance, not because it doesn't move people, but simply because of who we are not. 

"This has become a David and Goliath story. Through a grass roots campaign, fans have crowdfunded thousands of dollars to give us the chance to get heard by the Academy voters. Somehow 'Happy' has become a beacon for people who believe that anything is possible. That music can still move people in powerful ways, no matter who they are. Here's to hoping that 'Happy' can continue be heard, inspire others to face their own challenges, and despite the odds, not to ever give in to the darkness."
OMNIVORE RELEASES J.D. SOUTHER, SONY OFFERS TENDERNESS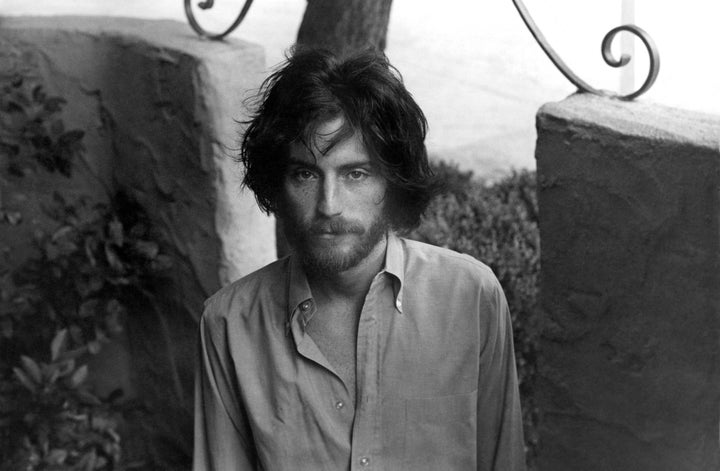 A Conversation with J.D. Souther
Mike Ragogna: JD, three titles from your catalog are being reissued—John David Souther, Black Rose, your first and second albums, and your fourth album, Home By Dawn. So the loose story is that Jackson Browne brought you in to see David Geffen who headed his label, Elektra/Asylum, and after you played the mogul a couple of your songs, he said, "Go make a record." That eventual project became the John David Souther album. What was the actual story behind the album and signing and what was the recording process like?
J.D. Souther: It was more than fortuitous that David Geffen just said to me at his house, "Yes, it's wonderful, go make an album." In those days very few people were being told that and being offered that much freedom at the same time, including picking a producer. Fortunately I was smart enough to pick a co-producer who was a great engineer, because my experience at that was limited. I got a great band, too. I just called people that I loved the way they played on other records. I got Gary Mallaber because he had been the drummer on Van Morrison's Moondance album, and I got Chris Hillman because he was in The [Flying] Burrito Brothers. I got David Jackson because he was already my bass player on some things and a great piano player; Glenn Frey came and played a slide guitar part on something; my friend Ned Doheny played lead guitar on most of the rest of it. Everything worked very well. It was kind of rough and tumble because we were actually recording in San Mateo, which is outside San Francisco, and we didn't have a lot of extra money to throw around. Elliot Roberts, who was our co-manager with David [Geffen] said, "Well, why don't you just crash in my offices in San Francisco?" A generous offer, but not exactly a deluxe hotel with room service. It was very much like being on the road with these guys. I think it probably added something to the cohesiveness of the album, since we were all together all the time. With the stuff that's on the reissue, we pretty much played all the songs I had that I thought fit what we were doing right then. I tend to think of every album as a movie; I don't want to make the same movie twice.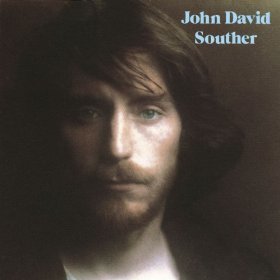 MR: This solo album also came after your Longbranch Pennywhistle period, right?
JS: That was Glenn's and my band before we split for a fairly obvious reason; he wanted more players--he wanted a band--and I wanted to stay home and work on songwriting all by myself. Jackson was my neighbor and I was listening to him play. We had moved from these little joints that we had in Echo Park. Jackson and I had both taken our little advance money and got little bungalows across the court from each other below the Hollywood Bowl. Linda [Rostadt] was with me too. There was a lot of music there without me ever even getting in a car…or, in my case, on a motorcycle.
MR: Didn't you co-produce John David Souther with the guy who worked with Santana?
MR: When you were recording the project, did you feel like you had to have a couple of tracks that were overtly pop?
JS: I was probably advised to do that a couple of times and cantankerously ignored it. At that time, I was listening to a lot of George Jones and a lot of Miles Davis. Neither one of those guys used a lot of vibrato; the records from the era that I was listening to are very clean and very sparse, so that probably accounts for why that record is so slender.
MR: That's a good way to describe the production.
JS: It doesn't have strings, it doesn't have a bunch of vocal overdubs; it's basically five guys making music. I'm not singing with much vibrato. That was fortunately before I went into thinking I could sing licks like Ray Charles. It just sounds clean to me now. It sounds early, it definitely sounds like a freshman project, but I like the sound of it. It seems clear.
MR: You mentioned Jackson Browne earlier. It isn't overt, but I think there were some similarities with his album in that everything was very efficiently produced on his debut as well.
JS: Yeah. His record is a little broader, a little more lush on the bottom than mine. It was recorded with a little more breadth or width or something. Mine sounds very lean now, there are times when I think it sounds like a George Jones record. It's almost piercing if you turn it up loud. And it's not because of the treble, it's just because my voice is really clear and it was thinner then; it was more reedy. We were going for something pretty specific without really trying. Everyone was just playing the way they were playing. I always tend to hire players the way Clint Eastwood hires actors. They don't even have to audition for me, I know how they're going to play. I hire guys and gals with the songs in mind that I'm going to record and I don't want anybody to go any place that they don't already want to be.
MR: Nice. Now, why does John David Souther come off like George Jones record to you?
JS: Because he was a fantastic singer. A good writer, a fantastic singer, and there's clarity. Even Miles Davis liked George Jones' voice. He just thought the instrument was astonishingly clear. I always thought that, and I believed whatever George Jones sang in those days. It was all so new to me. I had never listened to country music. My parents didn't like it; it just wasn't on our radar. I grew up in a jazz household. I listened to my own rock 'n' roll music and played classical music in school, so there was no real exposure to country music until I was in college. I was building houses in the summer with a couple of old carpenters and we used to go to bars and drink when we got off work and they listened to Buck Owens. So I learned a lot about Buck Owens and Merle Haggard there, but until I met Linda Ronstadt, I didn't know much about country music. I knew Hank Williams. Everybody knows Hank Williams. But I really didn't have much vocabulary in it. She knew everything about it, she turned me on to so much great country music.
MR: You grew up in Amarillo, Texas, but you also spent time in other places as well. What was the musical influence in your home?
JS: My dad was a big band singer and his mother was an opera singer, so the first song I ever learned was "Nessun Dorma" from Puccini's opera Turandot, probably the song for which Luciano Pavarotti is most famous. Anyway, that's what I heard first, and then I heard big band music because that's what my dad did. Then we moved from Detroit to Cleveland and he was still doing that until I was almost six. In fact, he had a radio show in Cleveland, so I heard him singing on the radio.
MR: Both your music and personal history have an interesting merging of cultures. Let's step it forward a bit. You produced Linda Ronstadt, your Eagles co-writes with Frey and even Browne became hits, which launches you into your Black Rose album with a musical cast of thousands. Was there a mission before you started that album? What were you aiming for with that selection of songs and guests?
JS: I suppose Black Rose was more influenced by the music that I'd been exposed to than in anything that I did previously, because I'd been in a band for two years [Souther Hillman Furray]. I have no complaints about that band, I'm sorry it sort of fell apart the way it did at the end of the second album, but it was actually fun to be in a band and play in stadiums and all that stuff. It was a gas, but it's not where my music is the most personal and it's not exactly what I do best. With Black Rose, it had been three years since I had made a solo album and I just wanted to do something that was very distinctive. That album also proceeded out of that title song, "Black Rose." I had a very clear picture of what I wanted to make in this movie. I knew who all the characters were. I didn't know quite how they were going to play out but I had a framework. I had a framework, I had a title, I already knew what I wanted the cover to look like, and I knew most of the players I was going to hire. I knew I wanted Stanley Clarke to play on "Silver Blue," I knew I wanted Donald Byrd to play on "Midnight Prowl," I knew I wanted Linda and I to do something together. And I knew I wanted Joe [Walsh] to play slide. I had a lot of my friends there, the greatest bunch of harmony singers that were around that I knew.
MR: It's an impressive roster that also included David Crosby, Art Garfunkel, Don Henley, and Glenn Frey. And by including Donald Byrd and Stanley Clarke, it was almost like you were saying, "Hey, I have to represent my jazz influence." Those two players contributed parts you wouldn't get from the usual studio cats.
JS: Well, they weren't really studio cats at the time. Stanley was a rising jazz star, and aside from a couple of guys in the generations before him, he was the greatest double bass player at the time on the West Coast that I knew. And Donald Byrd was a legendary flugelhorn player. I loved the sound of the flugelhorn anyway, and he played it superbly. I liked some of his records and I just had it in my head that he would work well on that thing in between all of that gorgeous slide stuff. So we just left a big solo for him to play in, and then he gave it an outro, too. I loved having all of those guys there. "Crying Eyes," being able to sing with Linda and those guys. Johnny Guerin on drums and Chuck Domanico on bass… Charlie Veal plays this beautiful viola solo, those are all jazz guys, too. I wasn't trying to make a jazz album, I was just trying to use the best musicians.
MR: This album also includes "Faithless Love," which became a Linda Ronstadt.
JS: That is the most recorded song of mine.
MR: I looked at the list of who recorded it. What an amazing run that song has had, yet it wasn't a hit back then despite it being a pop standard now.
JS: That's like "Desperado." Everyone thinks it was a hit, but it wasn't even a single. It just became a hit through the absorption of so many people hearing it.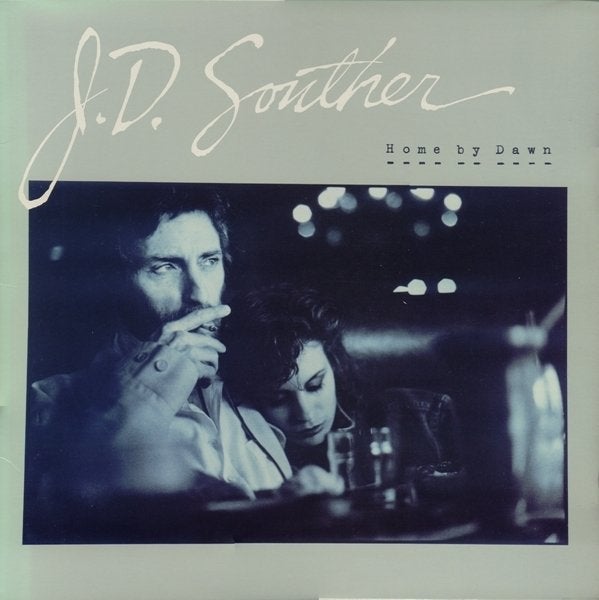 MR: Let's get to the re-release of Home By Dawn. One of the bonus tracks on the reissue is "Hearts Against The Wind." I know you had a relationship with Linda and to this day, you're still friends. Wasn't it tempting with all of the great work you two did together to put out a whole project together?
JS: Yeah, and we thought of it at different points when we were doing different projects. I can promise you—and I think she would back me up on this—that if she were still singing within the last two or three years, we would have made a duet album of standards. I always wanted to do a few songs that she didn't cover in those three records that she recorded with Nelson Riddle that I haven't done either that I think we would do well together. But alas, it's not to be. Besides being my favorite singer, she's my favorite listener, too. She's got the sharpest ears of anyone I know.
MR: By the way, I think you both were robbed of a huge hit with your duet on "Prisoner In Disguise." I think that was a potential number one record that was never released, a real music history mistake.
JS: Thank you. I don't know if she still feels this way, but for many years, we both thought it was by far the best thing we ever did together. I remember this beautiful arrangement that David Campbell did came afterwards. When we cut that, it was just she and I looking at each other across a microphone. It was every bit as intimate as it sounds.
MR: And I can imagine that Campbell's arrangement was that extraordinary because it was inspired by what you guys did before he came into the mix.
JS: It was, but I was also very specific about what I wanted, too. Dave is an easy musician to talk with and he has a huge musical vocabulary. He's a great orchestrater. He also did the beautiful chart that's on "Silver Blue," behind Stanley's solo. It modulates into another key, a better key for the bass solo, and then back again for the singing. There's some magic on that record that I attribute to David Campbell's musical expertise. He's a great artist.
MR: Your whole So-Cal gang collectively created a new sound.
JS: [laughs] We didn't mean to! I don't think we really meant to, we were just all in the same place and fortunate enough to have people that we loved around us who also made good music. We were all happy to sing on each other's records and play with each other.
MR: You were all elevated and supported by each other, which is a phenomenon, because popular music can get pretty competitive.
JS: I actually think all of us would've been competitive with each other, but it was a healthy competition. I know, for instance, when Glenn and Don and I were writing together, if somebody would come up with a really great line, probably the nicest thing you would hear from the rest of us was, "Oh yeah, it's okay. I think we could say that." It was not a "pat yourself on the back" kind of club. It's always got to be a little better than that. We were all pushing ourselves.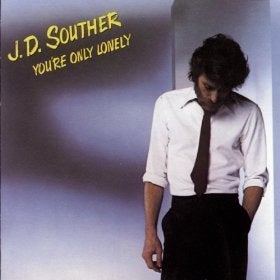 MR: I know this one isn't getting reissued this time around, but I'd like to talk about You're Only Lonely as well.
JS: You know, that's only missing for one reason: That album belongs to my current record company, Sony. The albums that are being re-released are all Warner Brothers albums. I guess You're Only Lonely was not anxious to be in on this deal.
MR: At some point, and with the good work Sony/Legacy has done with reissues, it might be a good idea to revisit it at some point.
JS: I think what will happen probably is since this album is on Sony and I think I'm committed to another one, we'll see what happens with that. If there's a re-release of that, it will probably involve all of the Sony products. I don't think they'd be in a bundle with all of the Asylum albums. They don't seem to be doing business that way at the moment. And also, Cheryl Pawelski [of Omnivore] and I have been talking about this project with these albums for, gosh, ten years. I think John Bugge brought this up when he was at Warners. Well, he might still be. He was a video guy and Cheryl was with Rhino, which was a Warner imprint. That's just how long it took for all of the interested parties to agree about something. Cheryl did a great job. I have an immense tape locker in L.A. and we really scoured it for good stuff. You don't want to add things that don't have any meaning or were left off the record because they're not that good or anything like that. You want to really add some depth and value to the package. I think she did it really well, I think she found some great stuff. The duet with Lowell George is probably the highlight of this repackage for me. We had so much fun doing that duet. His solo album didn't sell particularly well and Home By Dawn didn't sell particularly well. So to be able to put that on a record of mine is very satisfying.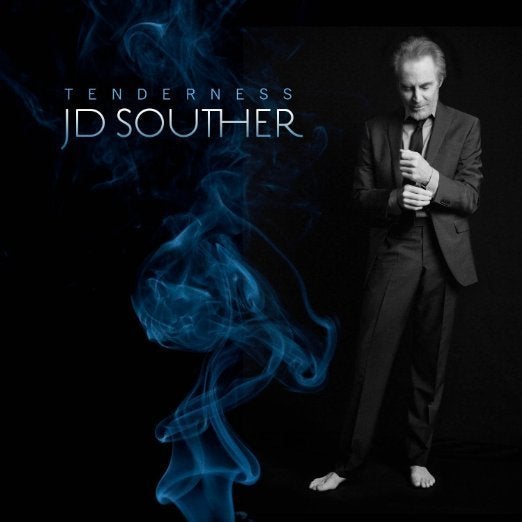 MR: That's not only a nice tribute, but you guys sounded great together. There's also your new album, Tenderness. What was it like working with producer Larry Klein?
JS: He's a consummate musician; a continuing effort in my series of trying to work with people that are better musicians than me. That's the way you learn. I've always liked the way Larry played and produced. I've liked the choices he's made and he's been a friend. I don't even remember who brought it up first, but it was an immediate yes to all three parties—Larry, Sony and I. It may have been Chuck Mitchell's idea, who's the head of Sony Music Masterworks. He was coming from eOne, which is my former label. Crazy idea anyway. I love Larry, we're great friends and we immediately realized we both have the same hideous sense of humor. That's been a mainstay of our working together, which can be tense with me, I'm a little unpredictable in the studio.
JS: I begin to find fault with my singing. It's really no time to do that, because there are great musicians there waiting for you to perform and steer the ship, so it's really no time for insecurity. But usually, in the first two or three days of a recording session, I'm not quite sure what I'm doing there. Fortunately, these players were fantastic and patient and about three days in, it all kicked into gear and I realized, "Yeah, we're going to be fine."
MR: Are you the kind of performer who likes to do complete performances or are you somebody who doesn't mind punching-in?
JS: I can do it, though I would prefer complete performances. Even when we do eight or ten takes over the course of days, when we go and try to put it together, it almost invariably becomes almost everything from one take. You start out trying to find "no mistakes," let's be honest about it, and you're just trying to assuage your own fears by making sure that there are no garish mistakes in the singing. But once you do that, then you begin to notice things that feel really great and go together. I have to say I've done a lot of singing just straight live and then putting it out and I've done a lot of punching in. Even when we've constructed vocals, I think one of my best ones was "You're Only Lonely." That was Don Henley's construction. He was really in the booth going, "Eh, let's do it again, let's do this part again, let's get this," and then helped put the composite vocals together. Even in that case, they're mostly from one take.
MR: Your duet with James Taylor, "Her Town Too," and "You're Only Lonely." When you recorded that period of material, you were having a lot of success. Everybody around you was having tremendous success as well. Did that energize what was going on with that third album? And how did the JT duet come together?
JS: Oh, we were just hanging out at my house and Waddy [Wachtel] said, "Let's write a song." James and I just looked at him like, "Are you crazy? We're just hanging out." "Well, I want to write a song." Waddy just started playing this beautiful little guitar pattern and we said, "All right," so we started singing lines back and forth to each other. It was the easiest song I ever wrote. It was very organic. The way it sounds on the record is exactly the way it happened.
MR: "You're Only Lonely" seemed pretty fifties-ish.
JS: That's such a simple little song. I wrote it sitting in my cabin in Colorado, snowed-in and freezing my ass off because the only heat was a fireplace and the wood pile was soaked. So I had to split these wet logs, bring them in, and dry them out in front of the fire, keep the living room full of logs steaming and drying out in front of the fire, and I wrote that little song. That was about '73, when we were rehearsing with the SHF Band. At the end of recording the album—which became You're Only Lonely—we hadn't played the song and no one heard it. I think the album was being called White Rhythm & Blues back then. One night in desperation, Waddy—my guitar ace band leader/best friend/everything in the studio—said, "Don't you have any songs that are more up tempo?" I said, "I may have this one, but it's old and it's really simple and it doesn't have a chorus and it doesn't have a bridge and it doesn't really have a last verse either." I played it for him and he just went, "Idiot. Sing the first verse again," and I went, "All right, if you think so." The rest, as they say, is history.
MR: You mentioned "White Rhythm & Blues," that's another song that makes me say, "Why isn't that a classic?" You have a lot of those in your songwriting repertoire.
MR: You recorded some great songs that only became popular through word of mouth, which seems to be something you've always experienced as a songwriter.
JS: I take that as a compliment, because I think those days, when music progressed through sheet music and then usually several recordings and people buying sheet music and playing it at home and hearing it being played in public, when things grew into what you'd call a "hit." they often did so at a more organic pace. There wasn't as much hype; they seemed to get there more through repetition and people hearing it, so it's more satisfying when people say, "Oh, that was such a great song, wasn't that a hit?" I don't know, maybe collectively after thirty years, sure.
MR: That phrase, "Why isn't that a hit?" is probably very unique to post-sixties generations. You would never really say that before then.
JS: Before that, there hadn't really been a category of musicians that were called "singer-songwriters," although if you look back carefully, Hoagy Carmichael recorded all of his songs. Johnny Mercer recorded his. They were great singers--although Johnny Mercer's probably one of my favorite lyricists of all time. Bob Dylan gave everyone the permission to push the "go crazy" button. To write about anything. At last there were no "off limits" subjects. I could write "Midnight Prowl," which was about the fine line that cops have to walk. One of my friend's brothers was a policeman in Arizona and one of my family members was in police. I knew some really great cops and I also knew some really rough stories about some guys that weren't such great cops, and it got me thinking about the psychology of how people that we hire to deal with the very worst of us, what are they like when they deal with the rest of us? What happens to their psyche in the course of a normal day when they're not chasing somebody or following a lead or being suspicious. The mindset requires a pretty delicate dance to not slip into a full-time mode of aggression and suspicion. I knew some guys that were good at that and it made me think about how difficult it must be. I don't know if forty years ago anybody would've been encouraged or even allowed to record and release a song about that. I don't know. I mean now and then things sneak out, "Strange Fruit" is a very old song and there's no more powerful song ever written.
MR: You've had acting experience, too, and earlier, you referred to your albums as movies. I think it makes sense that you became an actor because of your natural ability to analyze. For you to be able to come up with a scenario like "Midnight Prowl," I don't think that's ever been done before. Paul Simon also is one of the few who tackles some conceptually challenging concepts.
JS: Always. I love his writing and I think he also hits the nail on the head so accurately and so beautifully sometimes you're barely aware that there's been a hammer swung.
MR: He's my favorite writer of all time.
JS: My favorite verse in American songwriting is the verse in "American Tune." "We come on the ship they call the Mayflower, we come on the ship that sailed the moon, we come in the age's most uncertain hour and sing an American tune." That's really good songwriting.
MR: Yeah, and so eternally true. I think the problem with politics right now is that we feel we have to go sing that American tune all the time.
JS: We're not singing that tune, we're singing this crashing, bombastic, "Star-Spangled Banner." We're not singing a gentle song about spirit, we're singing a song about domination and fear. It's troubling.
MR: I know it's been said before, but these really are strange times to live in. I didn't mean to sidetrack us, sorry. So can you walk us through your new album? What are your favorite moments?
JS: My favorite is probably "Dance Real Slow." I like what it says and I like singing it. It's also become one of those rare songs where when I sing it people act like they've heard it before. They become incredibly still and then there's a little silence afterwards and then that big, round, deep kind of applause. Not that recognition of a hit record applause. it's very interesting, I like what that song is doing. I also love the last song, "Downtown," it's my favorite because it's so bloody autobiographical. It has all this dark, minor, "How the hell did you get out of childhood with your innocence intact?" going on and then the bridge is just suddenly beautiful open major chords, "Ah, but didn't we have our day? Didn't we sing our song?" It's the realization that you metamorpihize a lot of times as you grow older, and it helps if you pay attention to all of them. Every change is telling you something.
MR: What are your favorite metamorphoses that have happened in your life?
JS: Oh, it's going on all the time. It's going on this year. It was going on when I was making Tenderness because I was going through a lot of painful stuff. All but two of those songs were written right before that album came out; they were specifically for that. There's an older song that I wrote for Judy Sill years ago on there. The bonus track on the vinyl--by the way, the vinyl sounds fantastic--there's another track on it that I wrote for Linda a long, long time ago and those two somehow fit on it perfectly. But the rest of it is really all one movie that was mostly written in the year before I cut it. Actually, most of it was really written in the month before. A lot of it was done sitting in my house with Klein, "What about this? What about that? What if I do this? Take it here. Take it there."
MR: You know, there seems to be a lot of grounding going on in your songwriting process. It's always you're on the floor or you're chopping wood or doing something meditative or primal.
JS: Very interesting observation…you might be right. It probably comes because you're not thinking so hard about it. It's like seeing something your peripheral vision. Sometimes very original things happen off to the side. If you can distract yourself from the absolute preciousness of "me" that most of us artists suffer form, that insane narcissism, if you can distract yourself by doing something else, some really good ideas come out without you having to pull and drag so much.
MR: What do you think of the concept of narcissism really only being the shield to confront the world because on the other side of that is a level of sensitivity that is just too raw?
JS: I think narcissism is the perfect cover for the fact that. As one of my friends puts it, "Sometimes it looks to me like things are just turned up too loud for you." I feel that way. I think narcissism is a perfectly designed shield for insecurity anyway. If you can find something to obsess about with yourself that you like instead of something that you don't like… I don't know, it's probably both. Narcissus also drowned staring at himself in the water, so your own reflection can be a deadly thing.
MR: Beautiful. And let me float another theory. For you, is acting yet another way to get out those movies that you can't quite get out in your albums?
JS: Hmm. Maybe. It's a different part of the brain, really. You're telling someone else's story in another character. Yes, of course, you want to be true to yourself and absolutely present all the time. But you're busy being someone else. If you're doing it right, you're busy inhabiting that. If you're writing and singing your own songs and playing them too, you're really spending a lot of time trying to get your own individual thing out there. It's a different part of the brain. It probably informs it, but in an odd way, it's less self-conscious to me than singing.
MR: It's funny that even though they're taking on the role of someone else, some actors are totally narcissistic.
JS: Oh yeah. I think it actually helps a little bit. I think a little bit of self delusion can go long way towards keeping your confidence up.
MR: So what advice do you have for new artists?
JS: Get a real job. I've never been particularly great at taking advice. I've taken good advice sometimes, but I've also ignored what was probably good advice and I'm pretty happy with the results.
MR: Well, what points do you think folks should know in general?
JS: I have no idea. I had no Plan B. I was never going to do anything but play music and I've been doing it since I was six years old. I never thought about doing anything else. I would say my good advice is, "practice." There are people out there that can't play right now and they're just about to get dwarfed by people who can play great. I taught at NYU two years ago and some of these kids were playing music at a level that was pretty far beyond the level that I was playing music at in college. They were remarkable players and remarkable theorists and they were also learning about management and business. It's competitive out there, so I would say learn all you can and be true to yourself. And if you're going to lie, lie beautifully.
Transcribed by Galen Hawthorne
JUMPCUTS' "FOR ANY SAKE" EXCLUSIVE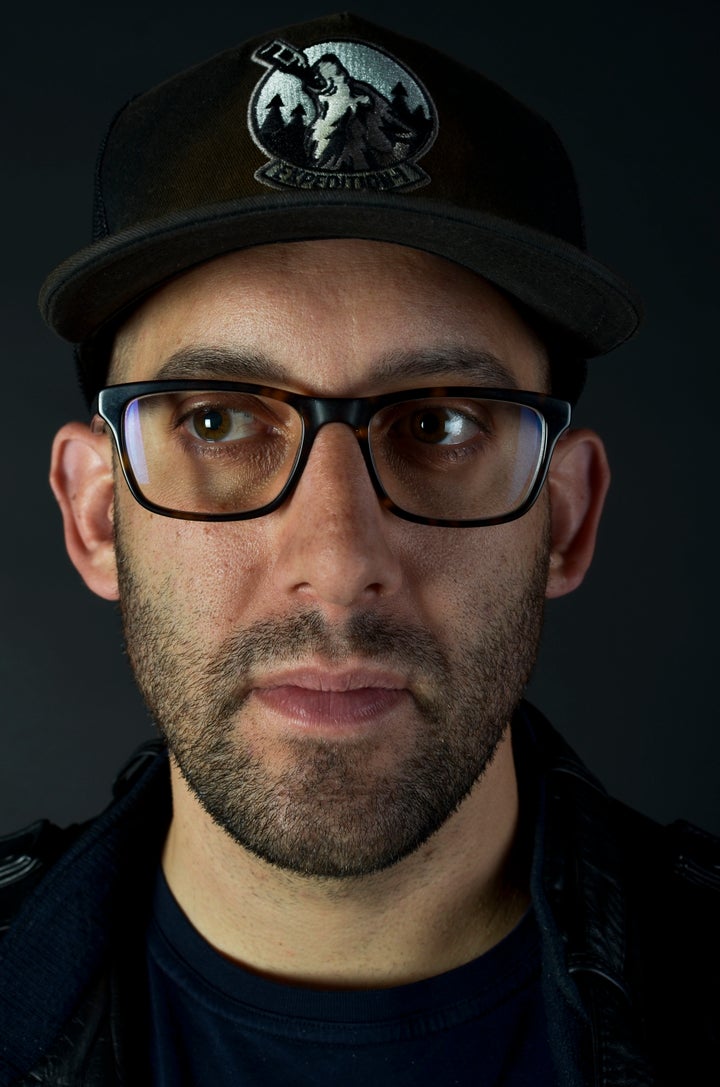 Baltimore-based Andy Shankman, aka Jumpcuts, just produced this stop-action lyric video for the song "For Any Sake" taken from his forthcoming album Fiber Optic Bondage, which will be released in April.
Says Shankman, "This song is about the substance, the root, the core, of what people are talking about when they're talking. Is there really something there, or is it all blah blah blah or dah dah dah. You have that moment when you see yourself from outside looking in and you say, should I have said that, why'd I say that.  Sometimes it's better to just chill out and not speak."
"The video is a combination stop motion and lyric video. We filmed it in front of this marquee in a new music venue in Baltimore called Reverb and all I can say is it's really hard to stand still for any lengthy period of time."
HERMAN'S HERMITS' PETER NOONE TO INTERVIEW THE MONKEES' MICKY DOLENZ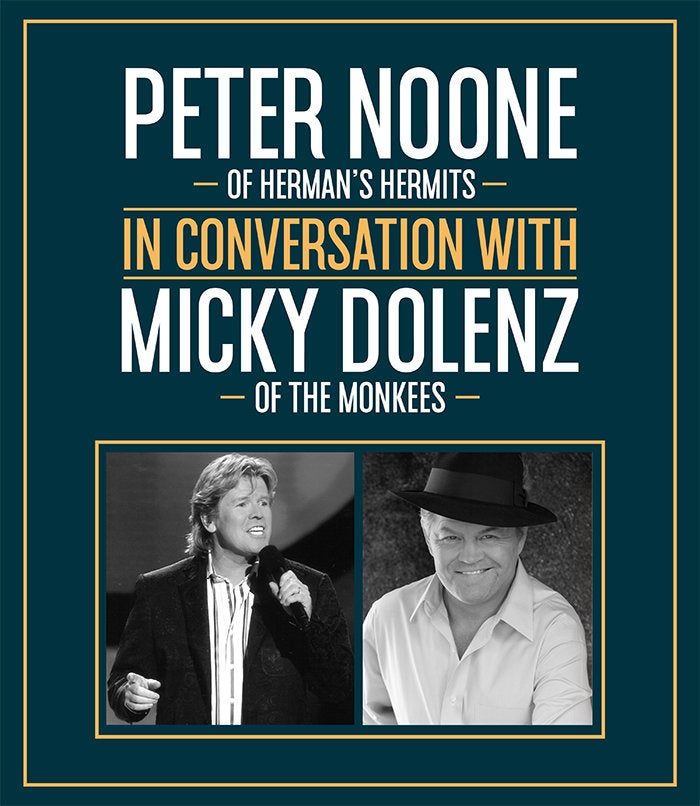 A Conversation with Peter Noone About Conversations with Micky Dolanz and More...
Mike Ragogna: Peter, rumor has it you're getting together with The Monkees' Mickey Dolenz for something or another. What's the devil in the details?
Peter Noone: Well, we're not performing together, it's called "In Conversation" and there's no music, it's just a conversation. We're just going to have a chat.
MR: What will this conversation entail?
PN: I don't know...I think of myself like a modern day David Frost. I'm genuinely interested in hearing who Micky Dolenz is, as if I don't know anything about him. I want to find out all about him, and "In Conversation" means I will only ask him questions that he can ask me, so obviously they will be pertaining to Monkees and recording sessions and who disliked who and how he felt about things, you know what I mean? All that stuff, what he thought about Lester Sill and all the people in the background of the Monkees stuff and Screen Gems and who he really is. Who is he, Micky Dolenz? We know who he pretends to be when he's on stage and when he's an actor--because I think musicians are really actors with some songs to get by, or comedians maybe. When Mick and I are together we talk a lot and time flies. We had a lunch last week and in an hour and a half we didn't touch on all of the things I wanted to talk about. I want to be David Frost. I think I want to be David Frost and have a clipboard and say, "Yeah, but in this newspaper article you said that," and that stuff. How his relationship with Davy went and stuff like that, because we all know the same characters. It's fascinating. I thought if it goes well I'll do "In Conversation With Eric Burdon" and other ones that would be fun for me to do.
MR: You mentioned the connection between musicians and acting. A lot of people don't remember that Micky Dolenz was a successful actor first in the series Circus Boy.
PN: In my case, and I'm sure in Micky's case, when he goes on stage to present the Monkees songs the people want him to be that character from the Monkees. A lot of successful entertainers know that and they basically give the people what they want. I remember Micky as being the drummer, but he isn't the drummer anymore, he stands up front with a guitar and he sings the songs and tries to sound like the records, which sort of fulfills this music fan's need. We try to a look a little bit like we did then as well. All actors do this. We created these characters--maybe caricatures--and the whole thing becomes, in my case, Peter Noone as Herman as Peter Noone. I have to go on stage and do "I'm Henry VIII." Most of the time, I can use my Stanislavsky method thing and become the person in the songs, but that doesn't work on "I'm Henry VIII," and maybe it doesn't work on "Last Train To Clarksville."
MR: Peter, what are you trying to get at generally when you're interviewing your guests?
PN: I want to know who they are. Everybody plays somebody. When you're at home alone, who are you then? Who are we? Nobody knows who we are. Maybe your wife knows who you are--well, whoever you've let her in on. But I think that most entertainers have two separate characters. Maybe some of us have three. If I went to a psychologist he would say that when I'm at home I'm my father, committed and parental, and when I'm on the road I'm my mother, a teenage runabout. It's very easy with Micky, by the way, because he's very entertaining. His speech patterns are never dull. When I meet with Eric Burdon in real life he's a grumpy old man. Micky may be a grumpy old man at home, I'd like to find out. I'm not going to ask him what he thinks of Bill O'Reilly or any of that stuff, I don't care. I don't care what religion he is, or what species he believes in. I don't think people are really that interested in that, that's just when you've run out of stuff to talk about. I think when people have run out of things to talk about they talk about politics and all those things that should be kept for your own thinking.
MR: What have you discovered about Peter Noone as you're interviewing Micky Dolenz and the others?
PN: I can't ask a question that can't be asked of me, so probably in the conversation they'll say, "Well what do you think of that?" and then I'll answer. It will be partnered. "In Conversation" doesn't say, "This is an interview," it's a conversation. I will tell people what I think about what he thinks. I'm very bad at doing interviews because there are very few people that I'm interested in. All of the people I'm interested are dead people. "I wonder what John Lennon thought about this."
MR: When you look at your career, what do you think evolved for Peter Noone over the years?
PN: I found out that I was actually addicted to live performances and the heat that that gives me. I was in denial for about twelve years, I refused to sing my own songs. I think every entertainer does that. Then somebody offered me a job. They kept calling me back and said, "We've learned all of your songs, you don't need to do any rehearsals, you'll just come on stage and sing your songs. We know all the songs." I found every excuse not to do it. Even the name of the place had little appeal. It was called "Lulu's Club"--I didn't know it was a three thousand-seater club called "Lulu's" in Kitchener, Ontario. Everything about it sounded like it was a huge step backwards, but I was on stage and in the middle of the guitar solo for "I'm Into Something Good," which I always open with, I looked out into the audience and I said, "Oh my God, this is who I am. This is what I do."
I'd done Broadway--I loved the idea of being something where somebody else was in control of everything--so what I learned form Broadway was I should start letting somebody else take control of what they do, not be the big shot lighting man, sound man, camera man doing everything, just be Herman, I guess, was what I learned, or be Frederic, if you're on Broadway. All I had to do was be Frederic for an hour and a half. And like Keith Richards says to Ronnie Wood, "Ninety minutes of peace and quiet on stage." They go on stage and all they think about for ninety minutes is Rolling Stones. That is a refreshing thought for me, and I'm going to talk to Micky about this because maybe he doesn't' see it like I do, but I always thought of show business as like being an athlete. Compare it to baseball. In England I compared it to football and cricket, but I'll compare it baseball: You work hard all week and you train and everything to go on that field and hit home runs. If you stop hitting home runs like once every three times then you go to the minor leagues and that, for an entertainer, is the Holiday Inn Express in Poughkeepsie. I don't want to go there. I insist that everybody on stage with me believes in that theory. What we've got to do is take care all day so that this ninety minutes is precious to us. The audience always knows the difference. I would like to know what other people think about that, because in Micky's case, he had to share the glamour with three other people, because they were actors and they were equally billed.
What happened to me with "Herman's Hermits" is I was the face and the spokesman of my band. Micky wasn't that. "And how did that feel?" In Herman's Hermits, we were like Marines. If someone was light on something, somebody took over for that lightness. If the drummer wasn't good at time somebody would stamp their foot for him. They didn't have that in The Monkees. They weren't necessarily friends. I wasn't friends with any of The Hermits, we didn't know each other musically, we'd met and played songs together but we weren't school friends or anything. Micky had a similar experience. When I was much older I realized that I was probably unkind and thoughtless to the Hermits, which isn't in my nature. But what I did probably hurt their feelings and I was so naïve that I didn't even realize that something like that could hurt their feelings. If I got Jimmy Page to play on a record and didn't invite them to the session, that was an act of unkindness. "No, no, he plays it good and fast and by the time we get it live you'll be able to play it better than he did on the record!" I'd like to know what people think about that. Imagine walking into the studio and everything's done except for your vocals.
MR: But in the case of The Monkees, I believe each member portrayed as close to their real personalities as they were. Micky was the clown, Mike Nesmith was the intellectual straight man-meets-wiseguy, Davy Jones was the heartthrob, and Peter Tork was the goofball. I think in their case, their stage presence teetered on the edge of reality, whereas I think in Herman's Hermits, you played a certain character with the fun songs like "Henry VIII," but you also had depth in songs like "No Milk Today."
PN: Yeah, but you know the difference is Herman's Hermits was really who we were. We played ourselves. Herman is Peter Noone as Herman. At the time, I was that person. I chose to do "Henry VIII," I chose to do "Mrs. Brown You've Got A Lovely Daughter," because that made us different from The Beatles and the Stones and the Zombies. In those days everybody had to be unique. What happened with the Monkees is they tried  to get a conglomerate of different types of bands. We just fell in together and drove around in a van somewhat like the Beatles, and grew as a band. We knew each other. We got rid of the guy who had gas, we got rid of the guy who drank too much, but the Monkees were in it. If the guy had gas in the Monkees, you were stuck with him. He was in under contract. It isn't like that in a real band. But as they grew together and somebody decided--probably Michael Nesmith--that they could be real musicians, I love Micky's take on that: "Luckily we weren't Dr. Kildare and believed that we were all brain surgeons after the first scene," because they were pretending to be musicians and then they turned into musicians. They were actors playing musicians who then believed that they were musicians, so luckily it was only music and they couldn't hurt any children.
Differently, we were the original boy band, because we were just boys. We were so naïve that we thought we could compete with the Beatles and other real musical bands. The reason we did "Henry VIII" and "Mrs. Brown You've Got A Lovely Daughter" was because we had to do songs that were different from everybody else. I was the only one who used the English accent. All that started at The Cavern. We used to play the cavern and we'd do "My Boy Lollipop," which was a girls' song, but we'd do it because no one else did it, and the audience got it. We would sing "Mother-In-Law." I don't know if you understand the joy of that, but a fourteen-year-old singing a song called "Mother-In-Law" is brilliant. Absolutely brilliant.
MR: You and The Hermits are part of the British Invasion. The Monkees were the next generation of that, mimicking the elements of what came from it. Maybe a good question for Micky would be, "How do you relate to the British Invasion?" because you kind of influenced the direction of his TV group.
PN: I always like to ask him, "Did you smoke dope with The Beatles at Abbey Road?" because I was there and I know the answer. But I think people would like to know his relationship with The Beatles. I was there when we were in one studio with the Beatles doing one show and the Monkees were in the other. There were more people at the Monkees' stage door than there were at The Beatles' stage door that day. Me and George [Harrison] and I think John [Lennon] walked over to have a look at the Monkees and Micky and Davy were extremely nice to us, but the other two were a bit flippant. It is The Beatles, you know. They were taking being stars seriously, but not Micky and Davy, they were just so happy to be famous. Gratitude is a wonderful thing for people in the music business. It's so very limited. There's so little to be grateful for, but I think being on a TV show in England with three thousand girls outside the door--I mean next week it was Shaun Cassidy. It was really like that. Everybody had their little turn and the people who made it first new there was somebody else coming along, and The Beatles knew it was them. "Oh good, now we can continue to grow. We don't have to be the teen band for now." There is something warm about that. And I liked Micky's relationship with them, they invited him into the studio--not many people got invited into the studio.
MR: So there was a relationship there.
PN: Yeah, because he's a cool guy and they found out he wasn't a gawky drummer, he was just a nice bloke. And he was much smarter than the person he played on the TV, which is common. A lot of TV people are complete imbeciles, but he wasn't a child star who didn't know how to take care of himself. He was a child star who managed to take care of himself and managed to turn it into a career.
MR: When you look at The Monkees' legacy, what are your thoughts? And what do you think they ultimately contributed to music history?
PN: The Beatles created this new thing where everybody was a songwriter. It didn't matter how good you were musically, because Ginger Baker would've had hit records if it was how good you were as a musician, right? So The Beatles, who were completely self-contained, wrote all the songs that they played together, which was kind of brand new. They were independently creating their own music and they had no outsiders involved. That was a first. Maybe Sam Cooke was the only person who did it before them. Then the Monkees came along and they did nothing except be the characters on the records. The records area absolutely brilliant, some of The Monkees' records are in my top ten records of all time, because it's The Wrecking Crew, Hal Blaine played on this record, and the background vocals are brilliant. If you didn't know who it was and you were hearing the Monkees for the first time and didn't judge it based on seeing them on the television show where they're not the real people--The Byrds isn't the real people either! They showed up and sang to other peoples' tracks, but they didn't have a TV series. The Mamas & The Papas didn't have a band, they couldn't even play the guitars. They made these great records in this new thing where all the songwriters wanted to get a song to the Monkees because they were the end of that period of the Fabians and all those bands who had songs written for them. All the bands before The Beatles had songs written for them and then somebody did a production and slapped some fairy dust all over it and that was a record. Well, The Monkees were the end of that thing because after the Monkees everybody decided, "We want to be like The Beatles and The Stones, we don't want to be like The Monkees, we want to be completely self-contained and write all our own songs and everything." Micky, amazingly enough, had a number one record in England with a song he wrote.
MR: So they were a transition band?
PN: It was the end of an era. The Monkees finished it up.
MR: It's almost like it brought people along from the credibility perspective. The more credibility The Monkees got from critics, etc., it seems they were taken more seriously by their peers though not necessarily by the general public.
PN: You know, the word "credibility" has credibility. If credibility is having other musicians like your music, then you shouldn't be in the music business. You should not be bothered with that. Once The Beatles decided they wanted to impress other musicians, that was the end. They were writing songs for their audience, they wrote all of these beautiful songs that were pop and wonderful, but once they decided that they wanted to impress other hippies then the world closed up. No musician ever made it by impressing other musicians. Nobody cares, nobody buys a record because they like the guitar player on it, they like it because they like the lick that he played. Once the music business became about impressing other musicians, that was the end of the enthusiasm of the music business. And it will come back to that, people will become enthusiastic again, they'll go, "Ah, who cares." We didn't have a good drummer, we still sold sixty million records. Ginger Baker was the best drummer, he still hasn't sold sixty million records.
MR: What do you think about the landscape of entertainers and kids that are getting into music now? Do you see a trend or something that's repeating itself?
PN: I believe it's cyclical. I think we need another Nirvana, another Beatles, another Sex Pistols. I'd even take the Spice Girls. We just need something that gets young people get excited. I saw that One Dimension [sic] thing playing in Vegas and all that and it's all a bit fake to me. It's not real. People connect to their haircuts, sort of like a TV show. But I bet somewhere in a bar somewhere in the world there's some bunch of guys that have got an idea that will take it all back again. I think right now we're in about 1961. There's all this great music around, but nobody's figured out what to package it as. The British Invasion replaced beach party bingo. It really was like that for teenagers in America. Look at The Beach Boys, they were all wearing referee shirts on the covers of their records, and then The Beatles came along and it was all really different and cool, and I get the next time was probably The Sex Pistols, where people were anti-fashion. It's gotten into fashion and music being partners and that's always unpleasant. They tried to do that in England during the British Invasion, they tried to think that music was fashion, but all of us hated fashion people. "Aw Jesus, not fashion people." It would be Mary Quant and people on "Ready, Steady, Go," and it was all about what clothes we were wearing and I thought, "Oh, I'll get rid of this and get something she doesn't like." And they would always name it, "Edwardian Jacket," "Naw, that's just something I bought in a junk store. "It'll come back around to that, and it isn't going to be t-shirts. I think we've had about twenty years of t-shirts now, that's enough of that.
MR: But even in the anti-fashion stage, there's fashion. Look at The Sex Pistols. That was fashion.
PN: Not by them. They hated fashion, they played against it.
MR: Yet their anti-fashion ended up being fashion, you know what I mean? And for whatever reason, that scene in The Life Of Brian when the sycophants exclaim, "It's his Holy Sandal!" just popped into my feeble brain.  
PN: [laughs] Yeah, right? But what I mean is it's cyclical. The Beatles were really artists and they came up with an idea, "What we'll do is we'll replace that fake band and all that faff," I think it was called in those days, "lights and girl singers and saxophones and twelve people on stage just to do a bloody song, we'll get all the gear in a van and we'll cut all of those people out of the business by just being self-contained and showing up in our van. We'll even make money and we won't have to have all that faff and production and all that." The Beatles had two people in their crew at Shea Stadium. Two. It's quite amazing, isn't it? Playing a big stadium with two people working for them. Not even two hundred and fifty. I'm hoping it goes back to that. That's why Bob Dylan was kind of unusual at the time, because he showed up with  a guitar. He had no faff, it was just pure. And everybody who like pure got pissed off because he got an amplifier and a drummer.
MR: Do you go pure once in a while?
PN: I do it frequently. Me and my guitar player do benefits and stuff like that, we just show up with a guitar and I do the same songs and I tell stories and I truly enjoy it. It's good fun for me. My songs stand up. Like the Monkees songs they're such good songs you can do them with just a guitar and everybody gets it.
MR: What advice do you have for new artists?
PN: Never record a song that you don't love. Don't even play it live. Fall in love with the song. Even if you wrote it, be absolutely certain that it's finished and can't be better and then go for it. Everybody just keeps recording stuff right now and they always regret it, you know. Herman's Hermits were lucky, we didn't have very good taste but we never recorded a song that we didn't like, ever. Some kid got into Abbey Road and found all the tracks, hundred of things that never got a vocal on them because we just couldn't fall in love with it. I don't think the Monkees had that opportunity. "Have a go, Davy. Oh, you can't sing it. Micky, you put your voice on it." It must have been really distressing, that part of the process. Probably one of the greatest records of all time is "Daydream Believer." I bet Micky would've liked to have sung that as well. After two takes of Davy, "He's not going to get it, let me have a go."
MR: Are you sure you guys aren't going to show up with an acoustic guitar and sing at least one song in this conversation?
PN: I'm going to try not to because what it should end on is, "If you want to hear Micky Dolenz sing, buy a ticket for a concert. Here's where he's playing." We may have guitar player on the side of the stage just noodling, referencing songs that we talk about, but we're not going to sing. We're going to try not to. One day when we can't sing anymore, we're going to have another gig.
MR: When you look at your legacy both as Herman and as Peter Noone, what are the things you're most proud of?
PN: I think my legacy as a working class person is to finish with all my mortgages paid off. I never really much cared about legacy, really. I think all that stuff is just important. I think that most music momentary, you have a moment in time and I think Herman's Hermits just landed on the right spots. I think my whole life, I was in the right generation for who I am. I think the best fifty years of my life were the last fifty years and probably the best years for the planet. For fifty years, things just got better and better in England. It just got better and better every day for fifty years and that's not something that happens in life. So my legacy is that I was at the right moment. In 1965, I think we put out eleven singles and they were all hits. That's my legacy; that I had a moment. And when I started I thought my moment was hearing my song on the radio. I thought, "That'll do it. I can retire once I hear my song on the radio." To me, in my panglossian English head, I thought that if you were on the radio, you were with Roy Orbisson and Elvis Presley and The Beatles and Dionne [Warwick] and The Four Seasons and everything that was absolutely brilliant in the music business. You joined them.
MR: You were part of the British Invasion, which changed everything musical in America. What are your thoughts on that period now?
PN: It was as if we'd been plumbers and we went to a convention in Los Vegas. It was that same feeling. We all knew each other. People didn't like my records, but they liked me. I wasn't trying to impress them with my records, we were all a bunch of lads and we all did the same thing so we all knew each other. It was quite a small scene, the British scene, you know that? I used to see Jack Bruce before he died, and he was part of that British music scene. He was in a band and we were in a band and sometimes we would see them in a transport café where we would have to gang up against all the truck drivers who wanted to beat the shit out of us. We all knew each other. "Where are you playing?" and people would say, "There's a new place open in Warrington that used to be a pool room but there's bands there." and we'd say, "Oh really? And make a phone call to that place and try and get work."
People shared information. It was the music business, we were all comrades, we weren't enemies. I think in 1971 it turned into a competition and it was like American Idol for bands. I was part of the scene that created a brand new opportunity for musicians to be self-contained. You didn't need a saxophone player, you didn't need a girl singer, you could put your band together and do your music in a small way. Somewhere along the way somebody figured that out and turned it into a competition where by the time we gotten to Cow Palace, Herman's Hermits--think about this: We'd do Wembley with The Beatles and they would loan us their gear. "You can use our gear and save all that changing gear around," because they knew us. They wouldn't lend it to The Who, but they'd lend it to us, right?
So we got to America in 1967 and there's a band called the We Five. One of our amps wasn't working and we asked, "Can we borrow your amp?" They said, "No." We were like, "What?" The Beatles would say yes, but the We Five said no. We were shocked. So my guitar player had to go through another amp with the rhythm guitar player, which was a first, because 1967 had already created these kinds of "we're cooler than you" people, whereas before, everyone was equal and we were helping each other out to stay in the business. We were basically sharing gigs. "The Beatles are gone now, The Undertakers have got the gig, but this Thursday's open," and people would say, "Oh, we'll try and get Thursday! Oh, The Searchers got it." It was one of those kinds of world and then it just suddenly changed. The Summer Of Love didn't include musicians.
PN: "Our amp's blown up, can we borrow yours?" "No." Unforgettable.
MR: So what's the plan for the future?
PN: Oh, I've got loads of stuff, you know me. I think I'm called an entrepreneur in America, but in England I'm a hustler. I've got fabulous men working on a Broadway idea, I've already got a great director and a great writer and a great producer, I've got the three best people. I said, "I'm going to do it if I've go the three best men," and I got them all. We're working towards this British invasion on Broadway idea which is a story of a night in a club in England and a fantasy romance between me, Mick Jagger and Marianne Faithfull--not a romance between me and Mick Jagger, but between both of us and Marianne. I'm going to do a hundred concerts, maybe more, next year because I love to work. I love my songs and it's truly panglossian, the fact that I am naïvely optimistic and say to my agent, "Only ten more years," every year. When people say, "Living the dream," I think I'm dreaming.
Transcribed by Galen Hawthorne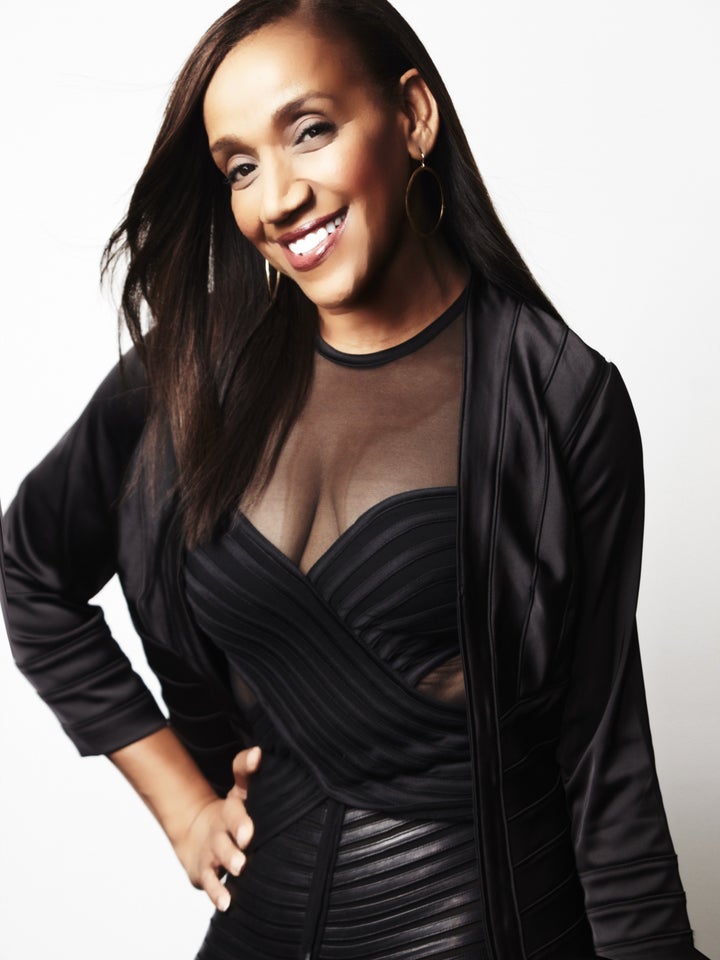 A Conversation with Kathy Sledge
Mike Ragogna: Your tour with Deniece Williams, Karyn White, CeCe Peniston is called Kathy Sledge: My Sisters And Me. I imagine you all covered songs from you Sister Sledge period as well as everyone else's hits. What songs made the setlist and what did the stage show look like?
Kathy Sledge: One of the most important factors in producing the show My Sisters And Me is to highlight artists who have "timeless iconic hits." The show consists of 18 #1 hits, four iconic artists, an amazing production band, an all-female horn section, a female percussionist--of Black Girls Rock, Beyoncé--and a tremendous team of backup vocalists. Another important factor is to emulate the music exactly how we all know and love it…hit after hit after hit! Amazing!! Also, what's great about the show is the harmonizing which exudes a "sisterly-hood warmth" throughout the concert. I love supporting each other as artists and showing all of the dimensions that iconic artists have to give. I produced the show to ultimately rotate female artists for "a sister in song, feel good show"--starting with the 2016 tour and eventually taking it to the next level with a major network airing. The entire process from the beginning has been very exciting. I strongly believe in the art of entertainment--in which the timeless artist is on the rise. There is a generation newly being introduced to these legendary artists, and another longing to be entertained by them. It has been so widely embraced, and I am looking forward to the 2016 tour. 
MR: I imagine all of you covered your hits, you adding Sister Sledge songs to the repertoire. What songs actually made the setlist and what did the stage show look like?
KS: It's interesting. I produced the show in three segments--a groove segment, a ballad segment, and an iconic hit segment--so the audience is entertained with all of the hits by each artist, from "Let's Hear It For The Boy" to "Finally," "Superwoman," "We Are Family"…the list goes on. My favorite part of the show is the ballad segment, in that the lights go up, and there we are, set up as if you're sitting in our living room with our "girlfriends" telling our stories about our music while leading you through each hit and the story behind them from "Free" to "All The Man I Need" to "Superwoman" and more. From the beginning to the end, the production is big. On display are huge, gorgeous portraits of each artist as they perform their hits. 
MR: What has been the most fun about performing together? And were there any challenges?
KS: The most fun has been getting to know each other through our gift of music. I love watching these artists command the stage with their enormous presence, and embrace the huge respect we have for one another. The biggest challenge came as a producer. I wanted to be sure to highlight and to give the audience a fuller dimension of each artist respectively--all within a 90 minute to two hour performance.  
MR: The phrase "my sisters and me" comes from Sister Sledge's big hit "We Are Family." Has performing as a group felt like family?
KS: Yes, the idea of the title of the production actually comes from an ad lib in "We Are Family." "I got ..my sisters and me" -- it just stuck. Actually, I think performing with my band members for so many years, we are family--no pun intended.
There is a saying that I live by: "The program goes as you go." So from the beginning, even after the rehearsals, we have a family-style meal. I believe it starts there. From that point, we only grow closer, so eventually when the crew, musicians and the background singers meet the artists, we welcome them as family, and by the time we all perform together, the familiar feeling is infectious. Honestly, it feels like more than family.
MR: Recently, you hit #2 on Billboard's club chart as a featured vocalist on Aristofreeks' "Keep It Movin'," and a new radio mix was prepped for the world. What's the story behind the collaboration and what was it like working with Max Martire and Shanti Matkin? 
KS: Max Matire approached me about remixing some of my early Sister Sledge hits and releasing a more enhanced dance Nu-Disko version. He has such a passion for early disco, dance and soulful house music, and is hugely gifted. We call him the "magician." I believe the Aristofreeks  are ahead of their time, especially with the collaboration of Shanti Matkin. We love what he contributes to the music. Quite a while ago, Max was actually talking "disco," and now Nu-Disko seems to be a worldwide buzz…reinvented. It's brand-new to a whole new generation and that's pretty cool!  Making music together is quite organic. We realized that we have a strong collaboration as songwriters and artists.  The Aristofreeks usually send me a music track, and I write what the music exudes. At least what I feel it exudes. We're all truly excited about "Keep It Movin'." The promotion behind the release of the new radio edit will be launched this Spring. 
MR: In your show The Brighter Side Of Day: A Tribute To Billie Holiday, you took an interesting angle on the woman and her music. Can you go over what brought you to Holiday's repertoire and what do you think you uniquely brought to her legacy for the presentation? 
KS: I've  always had a passion to portray Billie, but more her music, and the strength this woman had to endure. Choosing the songs for the repertoire was a visceral feeling. I choose the songs that I believe Billie probably enjoyed performing the most. Ironically, the two major productions written about her life both landed on my lap at one time. When I auditioned for Stephen Stahl's , Lady Day, he thought it was uncanny how I "bring Billie to life." I believe Billie's music is "her story." The Brighter Side Of Day: A Tribute To Billie Holiday, hence Lady Day, propels the audience into the '40s era, what would it be like if you could step back in time and see Billie Holiday when she was in her best form perform live with musicians like Louis Jordan in the Timpani Five, Max Roach on the drums, with Bud Powell on the piano…? "Brighter" takes you there. The show has been a sold-out performance at the some of the top night clubs in the U.S.,  and eventually we will take it worldwide. There is something very special about performing this production and giving homage only in a nightclub setting knowing Billie's cabaret license was taken away from her.  I believe in my heart that this is where she would love for us most to embrace her, doing what she does best, in a way that she would be most proud. My husband Producer Phil Lightfoot and I are in the process of producing the CD production.  Now you can take the entire show with you and relive her memories through the music. 
MR: You performed in front of First Lady Michelle Obama as part of the roster of Black Girls Rock. Did that make you a little nervous or energized?
KS: A little of both. I'm actually always a little nervous and energized before every performance, and the  fact that I was performing before the First Lady was huge. She ROCKS! If anything, her enormous yet down to earth presence made me feel very, very comfortable. My biggest wish is to have her sing alongside in a chorus of "We Are Family"! She is such a "sister"…love her!
MR: What music are you listening to casually? Which young singers or artists do you admire most and what do you think they bring to music?
KS: Depending on my mood, I listen to all genres of music--from Adele to Babel Gilberto. It's funny…sometimes my tastes are seasonal--classical in the fall, reggae in the summer. I love the sensuality of Brazilian music. It's crazy, what music can bring out in me. The young singers and new artists that I admire most are the ones that bring out their personal genius through their music; concentrating on the art making "great music" as opposed to selling "big hits"  I believe that if you are true to your music, the success will follow. 
MR: Do you ever hear a little Sister Sledge influence creeping in with some of the newer acts' recordings?  
KS: Musically, it's always a compliment when I hear samples of our music. It was interesting and flattering  to see a VH1 award show where Beyoncé and Destiny's Child said they "always wanted to be like Sister Sledge." I feel honored to have that influence over the newer acts. I'm most proud that Sister Sledge left a huge imprint on "girl groups."
MR: Do you have any stories about your days with Sister Sledge that you can share? Are you surprised with how enduring "We Are Family" has been over the years?
KS: I will always be proud that "We Are Family" is a timeless anthem, and that it was actually written about my sisters and myself…the closeness. The lyrics were a portrait of my family.  Most folks know my story.  In the earlier days there were much better memories. Later through the years, it became very frustrating working with the sisters. After given an ultimatum to leave the group because of my solo recording project, there was tension. The most frustrating part in performing with the sisters was having the challenge of not being able to sing the songs that I recorded as lead singer in our live performances. They insist that I no longer lead when performing together.  I believe the fans feel differently. I would like to say for clarity, we will always be a family. Let's just say it was "bad business." I know now that there is a greater purpose to this chapter in my life, and that singing together does not define who we are sisters. I always wish them well. 
MR: Kathy, what advice do you have for new artists?
KS: Be true to the art and be true to yourself. Don't take yourself too seriously, stay humble, pray on your choices, know that you ARE a role model. It's concomitant to the business. Also, always keep a balance of your life and your work, and that life always comes first. And most of all, have fun!
MR: What's the best advice ever given to you? Did you take it?
KS:  Some of the best advice ever was from Stevie Wonder who said, "It's only fair to our fans to perform the music how they know and love it. I always remember that. Also, Narada Michael Walden said to basically, "Help yourself so that you can help others." Nile Rodgers also said, "Spontaneity is genius. The "We Are Family" ad-lib was recorded in one take. As for advice from myself? "Love life, have fun." It's the true Fountain of Youth!
MR: What projects are you working on now and when can we expect more available music from Kathy Sledge? 
KS:  2016 has already started with the Kathy Sledge/Aristofreeks project and the Spring radio release of Keep It Movin', which is an Adult Contemporary record. I am also very excited to be a featured artist on Dick Parsons and business partner/label president Payne Brown's Minton's Harlem Jazz label. I love jazz music and am looking forward to being a part of the Jazz Renaissance project starting with a classic jazz CD.
MR: Ideally, what pet projects—music or personal--would you like to get to eventually? 
KS: Other than being more consistent in the studio and always getting my music out there, I love producing shows. With the success of the Brighter Side Of The Day production and the My Sisters And Me 2016 production tour, I have found that I have discovered a hidden talent. I embrace that. I also have been expanding into television and music production for other artists. More to come! On a personal level, I've always been a fitness fanatic. I actually taught fitness for 18 years of my life--from aerobics to spinning. Now I have discovered a true treasure, Yoga. I love Hot Yoga.
MR: So really? Still having fun? 
Liqs' "NOTHING FOR ME" EXCLUSIVE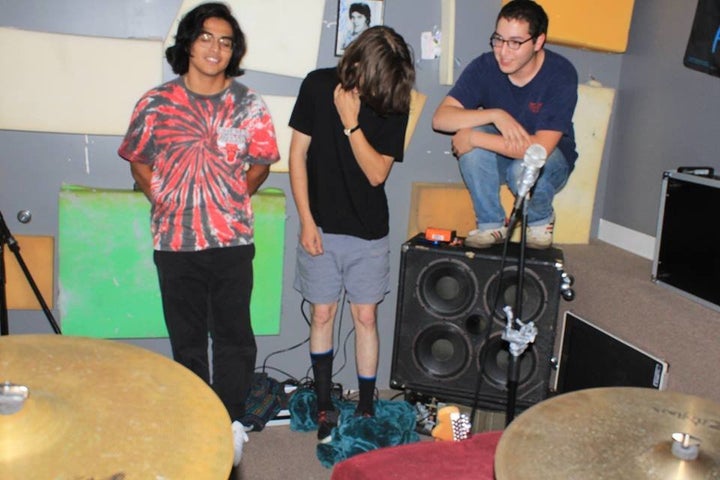 According to Liqs' youthful, over 21 Sergio Stryker and Nick Van Horn...
"'Nothing For Me' was written and recorded last Winter in our garage. The song is whatever the listener wants to make of it. I remember the three of us wrote and recorded this song in the same day. I guess we try and keep that mentality about most of our recordings, where it's probably best not to let songs linger around too long without getting them on tape. I think maybe the song gives off an intense dream vibe. Our bud Jordan Thomas did a great job capturing that in the music video."
Calling all HuffPost superfans!
Sign up for membership to become a founding member and help shape HuffPost's next chapter